Circle "Blacklists" $100,000 in USDC after Lawmaker's Request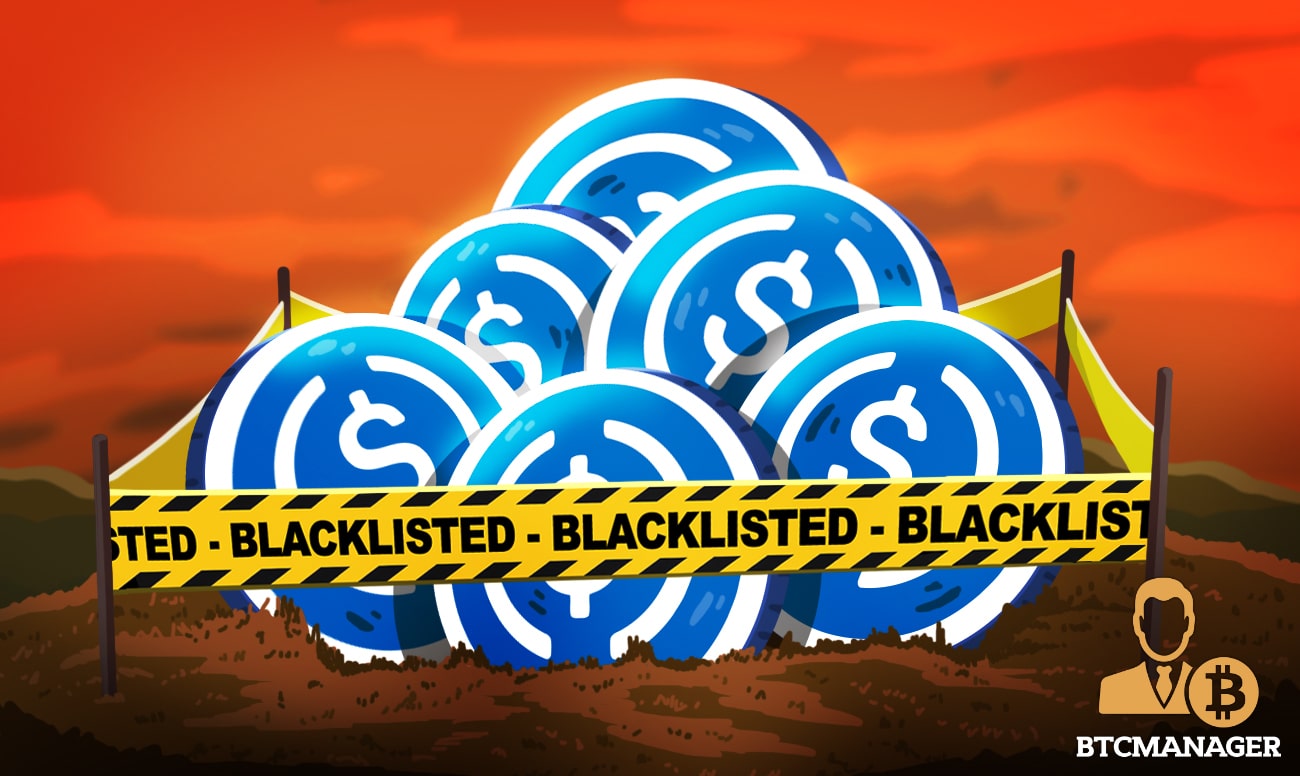 Documents from earlier this week showed crypto-finance firm Circle froze a certain USDC address tied to illicit activity, Coindesk reported Thursday.
Blocking $100k
Circle confirmed the news earlier this week. The so-called Central Consortium blacklisted address – which transferred over $100,000 worth of USDC, at the behest of law enforcement authorities in the U.S.
Company spokesperson Josh Hawkins said no specifics regarding the transaction could be provided. He denied requests for information on the blacklisting as well. The issue appears to have occurred mid-June but came to light only on July 8.
However, Hawkins confirmed the address was blacklist after a legal request:
"While we cannot comment on the specifics of law enforcement requests, Centre complies with binding court orders that have appropriate jurisdiction over the organization."
An Etherscan transaction shows Center input a "blacklist(address investor)" function on the address in question. This freezes all coins and prevents further transactions. At press time, no one has publicly come ahead confirming ownership of the address.
CoinDesk noted "when an address is blacklisted, it can no longer receive USDC and all of the USDC controlled by that address is blocked and cannot be transferred on-chain," per a policy document sent by Circle.
While USDC remains permissionless, the incident is proof of how crypto-finance and regulator relationships can go awry. As per Center's website, all funds do remain with the user, but the consortium has the ability to sanction accounts if the need arises.
No individual can blacklist or appeal to blacklist any USDC addresses, meaning that power is solely in the consortium's hands.
Prior to this incident, there exists no report of any USDC address getting blacklisted.
Center's Regulatory Arm
As per CoinDesk, Center can blacklist any USDC addresses for two reasons; one, if any user presents a security threat or breaches the network, and two; to comply against legal requests in case a certain address is flagged by authorities.
According to the document, Center will also consider a blacklist "to comply with a law, regulation or legal order from a duly recognized U.S. authorized authority, U.S. court of competent jurisdiction or other governmental authority with jurisdiction over CENTRE."
Circle co-founder and CEO Jeremy Allaire, Coinbase chief financial officer Alesia Haas and Impossible Foods chief legal officer Dana Wagner together vote to approve a blacklisting. However, they may also disapprove of any such requests and reverse decisions.
Meanwhile, the document said all USDC issuers will be alerted of a similar situation monthly, if at all.