Coinbase-Backed Portal Announces Reg D Equity Offering on Republic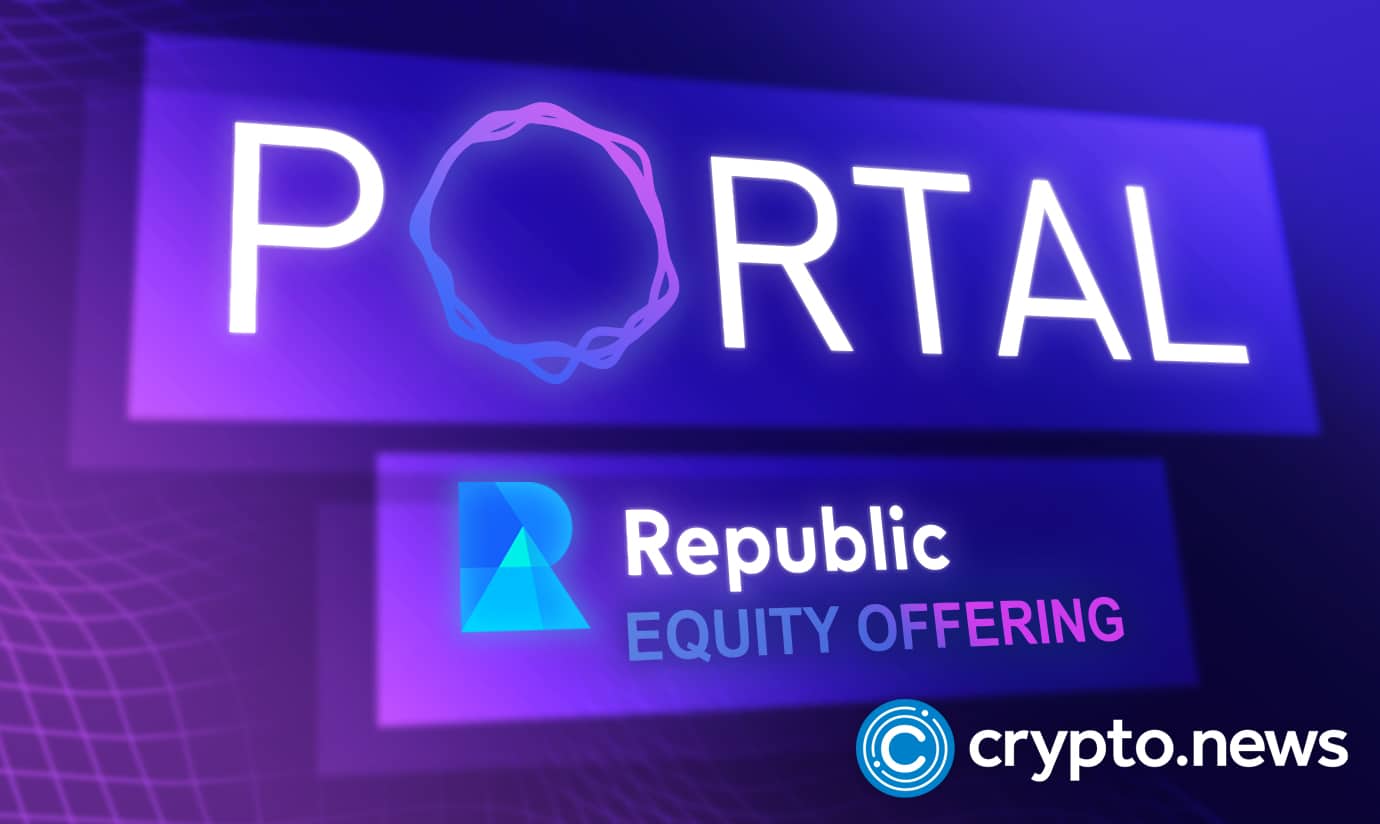 Portal announced on July 19, 2022, that it's conducting a Reg D equity offering on Republic, to enable it to raise funds from 1,900 investors across the world. Portal is a cross-chain Layer-2 decentralized exchange (DEX) powered by the Bitcoin blockchain. Portal previously raised $8.5 million from Coinbase and other institutional investors and is now opening its doors to the masses via this equity offering.
Portal Conducting Equity Offering
In a bid to give regular individuals from across the globe a chance to become part of its innovative project, Portal, a cross-chain Layer-2 DEX being built on the Bitcoin network, is conducting a Reg D equity offering via Republic, a multi-asset investment platform that makes it possible for users to invest from as little as $10 in vetted, private startups.
Portal's equity offering went live on July 18, 2022, and the team has made it clear that the number of investors that will be able to participate in the sale is limited to just 1,900. As such, Portal expects the Reg D offering to sell out very fast.
Interested investors from across the globe, including the United States, will be able to participate in the sale. The supported currencies are bitcoin (BTC), tether (USDT), USDC, ETH, and fiat.
The Portal team says it firmly believes that community members are the backbone of a truly decentralized project and it wants to make sure that those who support the delivery of a completely decentralized financial network, including collaborators, users, and Republic investors alike, enjoy the growth of the company as much as the founders do.
By giving the masses a chance to own a part of Portal via its Reg D equity offering on Republic, the project is extending the accessibility of its operations (and profits) to the public.
Portal Extending Bitcoin's Functionality
While Bitcoin was initially created by Satoshi Nakamoto to function as a robust decentralized payment network, innovative projects like Portal and a few others have taken it upon themselves to extend the functionality of Bitcoin via Layer-2 solutions.
Portal brings decentralized finance (DeFi) to the Bitcoin Network via its Layer-2 and Layer-3 technology, eliminating the need for bitcoiners to first mint wrapped coins such as wBTC, or wETH before providing liquidity on DeFi protocols. Users will also be able to trade native layer-1 assets across different blockchains without delays, blocked funds, or exploits.
In addition to expanding the cross-chain functionality of Bitcoin, Portal says its Layer2 and Layer3 technology also enables the building of censorship-resistant communications, media, and one-click cross-chain token swaps on the Bitcoin network.
It facilitates the private, off-chain execution of smart contracts for digital asset issuance, swaps, staking, liquidity, derivatives, and more, all peer-to-peer, without third-party custody or control.
Portal CEO, Eric Martindale said:
"The signal remains strong in the storm – Bitcoin remains the most likely candidate upon which the future of financial infrastructure will be built. As Bitcoin's metrics continue to achieve all-time highs, Portal is eager to bring on this new round of investors in pursuit of advancing Bitcoin-based infrastructure and the continued decentralization of traditional financial services."
The team has hinted that the Portal testet will be launched in the coming weeks, to officially kickstart its mission to build a full-fledged, censorship-resistant DeFi ecosystem powered by the Bitcoin Network.