Coinbase Commerce Adds Support for Circle's USD Coin (USDC)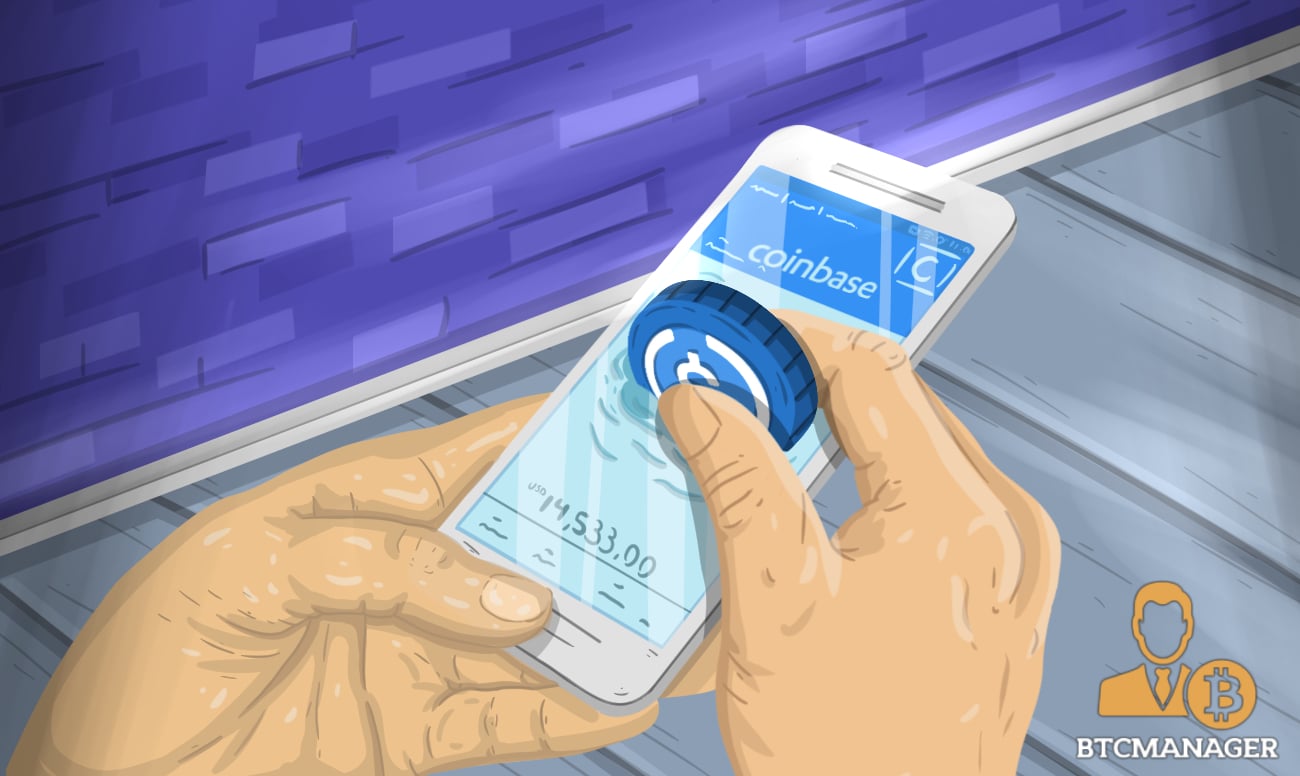 U.S.-based Cryptocurrency exchange Coinbase on May 20, 2019, announced that its merchant-oriented service Coinbase Commerce now accepts U.S. dollar-pegged stablecoin USD Coin (USDC).
Coinbase Commerce Adds Support for USDC
In a bid to foster the adoption of digital currencies among merchants and business owners, Coinbase Commerce has integrated Circle's stablecoin USDC. This gives the platform's users not only the option to make transactions using a stable digital currency but also offers them benefits like zero transaction fee, zero chargebacks, and complete control over funds.
For the uninitiated, Coinbase launched Coinbase Commerce in April 2018 to enable merchants to accept an array of cryptocurrencies directly into their wallets. As previously reported by BTCManager, the exchange's vendor service supports multiple cryptocurrencies including bitcoin, bitcoin cash, ether, and litecoin.
Coinbase Commerce can be directly integrated into a vendor's checkout flow or added as a separate payment option on their website, the Medium post notes. Notably, it's not even necessary for merchants to have a Coinbase account to avail Coinbase Commerce's services.
The addition of USDC is a huge impetus for Coinbase Commerce as it would help it attract merchants who might have been, until now, hesitant towards accepting payments in cryptocurrencies due to their notorious volatile nature.
Further, contrary to credit card payments, the integration of USDC not only gives merchants the luxury to receive payments without any geographical bounds but also helps them save high transaction and processing fees. The digital nature of USDC also ensures rapid settlement of transactions and ample transparency.
This development comes just a few days after Coinbase announced that it had added support for USDC in 50 new countries. The total number of countries where the exchange's users can buy and sell the stablecoin now sits at more than 85.
Coinbase Going for Global Expansion
Compared to its industry rival, Binance, Coinbase currently has a relatively low global outreach. However, the exchange has recently ramped up its efforts to expand its global business footprint.
BTCManager reported on May 20, 2019, how the exchange announced that its "learn and earn" initiative, Coinbase Earn, had expanded its services to more than 100 countries across the globe.