Coinbase has India in Global Expansion Plans Despite Regulatory Uncertainties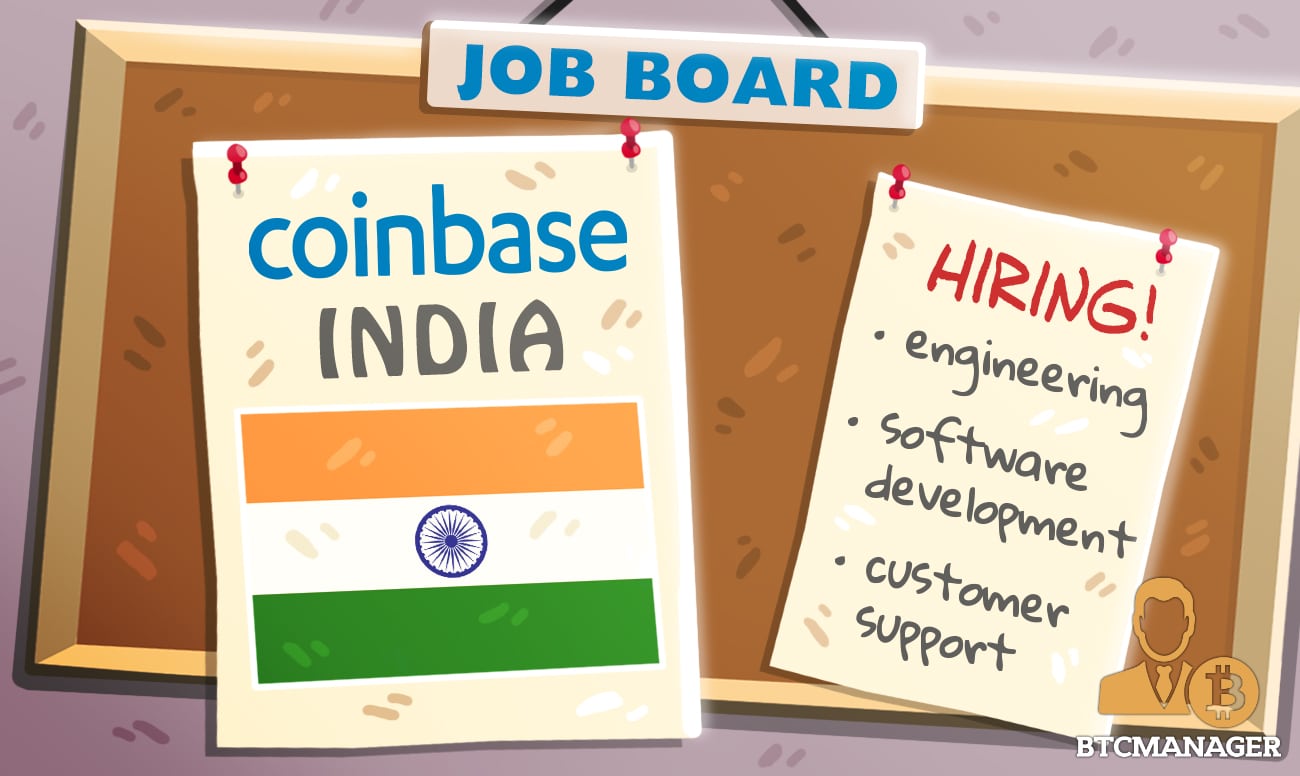 Coinbase cryptocurrency exchange has announced via a March 25, 2021 blog post, that it's hiring tech experts in India to man its office in the state. This comes at a time when regulatory clarity in the country's crypto ecosystem is still absent.
Coinbase Hiring in India 
Coinbase, a leading United States-based bitcoin and cryptocurrency exchange, has included India in its global expansion and geographic diversity plans, as the firm says it's looking for information technology experts in the region to man its office there.
As stated in its blog post, the key areas Coinbase is looking to hire professionals to bolster its business presence in India include software development, customer support and engineering.
Coinbase wrote:
"By housing some IT services including engineering, software development and customer support operations in India, we will benefit from its huge pool of world-class engineering talent. India has long been known as an engineering and tech innovation hub, and we look forward to finding that world-class talent to help the Coinbase group develop new ways for our customers to interact with the cryptoeconomy."
Regulatory Dark Clouds Abound 
In line with its mission of being a remote-first company, Coinbase says it aims to make it possible for its staffers to work across various locations in their country of hire, however, it still plans to open an office in Hyderabad for its Indian workers.
Coinbase, which is on the verge of becoming a publicly listed company, has revealed that its also hiring blockchain experts in other parts of the globe, including the U.S. UK, Ireland Japan, Canada and the Philippines.
While India maintains the impressive record of being the country with the highest number of blockchain experts after the United States, and the nation also ranks 48th out of 131 economies in the Global Innovation Index 2020, the country is still far behind in terms of amenable crypto regulations.
India's supreme court has since overturned the Reserve Bank of India (RBI) directive that bars financial institutions under its purview from handling crypto transactions. However, the war against bitcoin and other crypto assets in the region rages on, as fresh reports from insider sources have revealed government's plan to block the IP addresses of crypto exchanges in the region.