Coinbase Announces the Launch of NFT Marketplace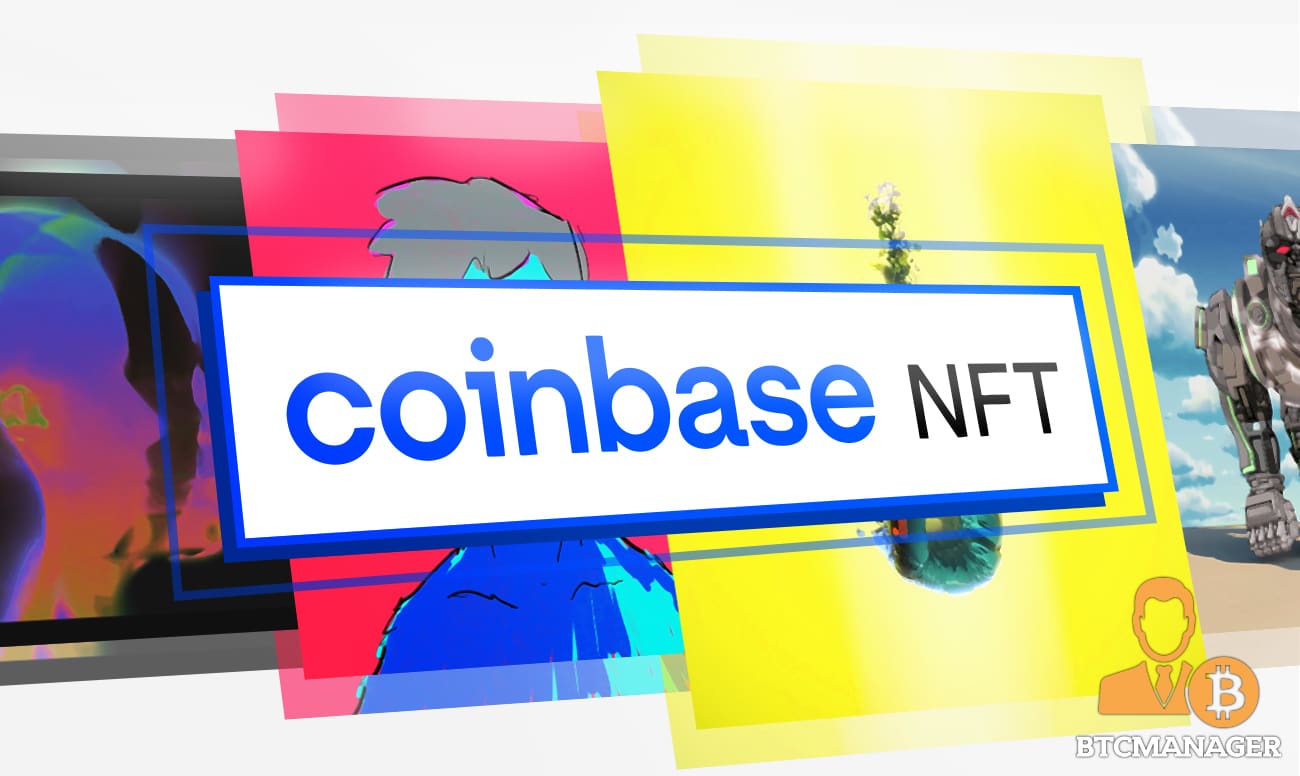 Major American crypto exchange Coinbase is the latest to enter the booming NFT market.
Coinbase Announces NFT Marketplace Plans
In an announcement made on October 12, US-based cryptocurrency exchange Coinbase stated it was preparing the waitlist for access to Coinbase NFT.
This development makes Coinbase the latest crypto firm to join the non-fungible token (NFT) bandwagon.
Reportedly, Coinbase's latest offering is being led by its VP of Product Sanchan Saxena. Users will be able to mint, purchase, and showcase their NFTs on the platform.
Initially, the platform will support Ethereum-based NFTs while it will steadily introduce support for other blockchain-based NFTs in the future.
In its official announcement, the exchange stated:
"We're making NFTs more accessible by building user-friendly interfaces that put the complexity behind the scenes. We're adding social features that open new avenues for conversation and discovery. And we're going to grow the creator community exponentially, a win for artists and for fans."
Adding:
"Coinbase NFT will be a peer-to-peer marketplace that empowers the imagination. With an intuitive design built on top of a decentralized marketplace, Coinbase NFT puts the art and artist's experience at the forefront."
Per sources close to the matter, Coinbase's NFT marketplace will use self-custody wallets which means that users will not be required to go via KYC checks with the exchange as in the case of users who wish to trade crypto assets on Coinbase.
Competition Getting Stiff for OpenSea
OpenSea, the leading NFT marketplace for Ethereum-based NFTs popped into the limelight at the peak of the NFT craze with the so-called blue-chip NFT collections such as CryptoPunks, Etherocks, and others selling for millions of dollars.
However, the marketplace received serious flak and criticism due to an incident of insider trading whereby an employee of the firm was able to profit unethically.
In order to seize the opportunity, several other players are burning the midnight oil to grab the lion's share of the NFT landscape.
As reported by BTCManager on October 12, FTX US has launched its own NFT marketplace with support for Solana-based NFTs.
It will be interesting to see how OpenSea responds to industry heavyweights trying to snatch its market share in the NFT space. A token launch could be on the cards.