FTX US Launches NFT Marketplace for Solana-based NFTs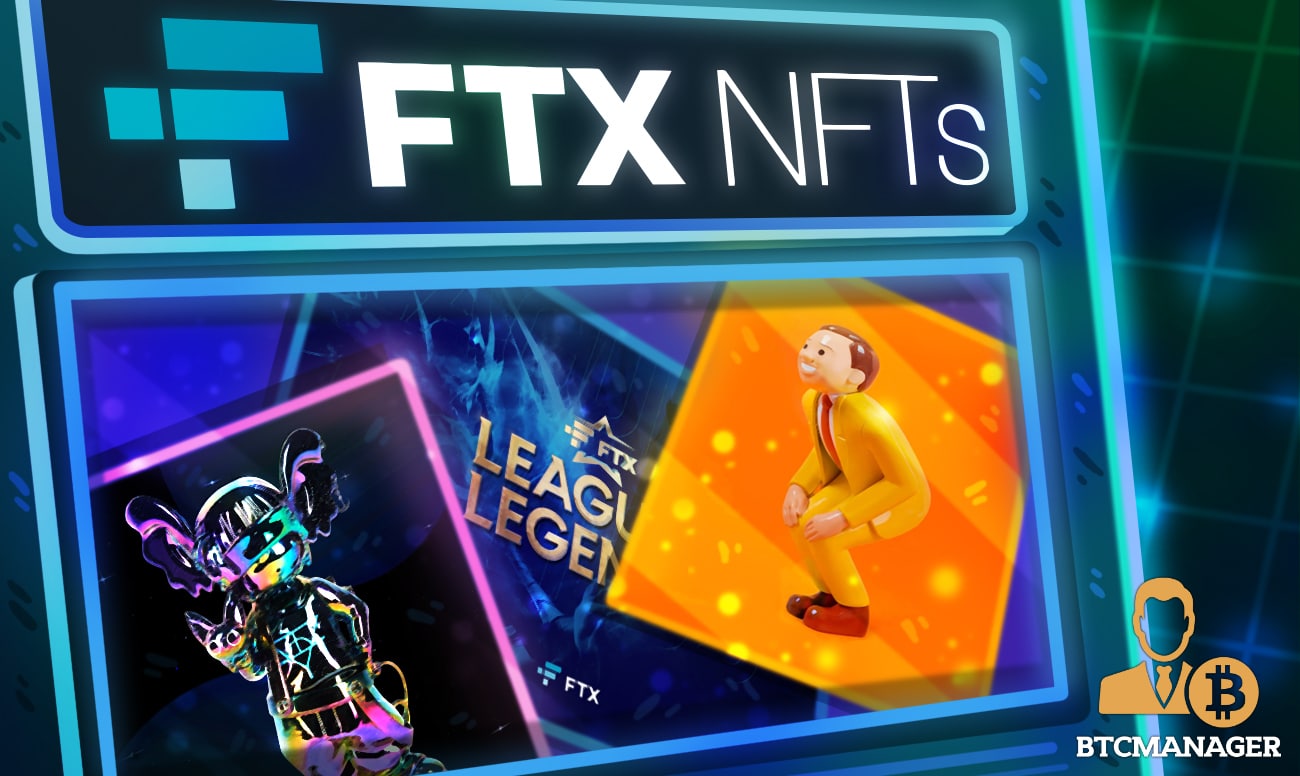 The US-based offshoot of the leading cryptocurrency derivatives exchange, FTX, has launched the FTX NFTs marketplace.
FTX NFTs Now Live
FTX US, the US-regulated concern of one of the top global cryptocurrency derivatives exchange FTX recently announced the launch of its non-fungible token (NFT) marketplace dubbed FTX NFTs.
Notably, the FTX NFT marketplace will allow users to seamlessly mint NFTs, transfer existing NFTs to the marketplace for purchase or sale, and offer complete control to project creators over their NFTs.
Initially, the platform is going to support only Solana-based NFTs while in the future it also plans to support NFTs from other blockchains, such as Ethereum (ETH).
FTX NFT differs from its competition in that it is the first major regulated exchange to mint, hold, authenticate, and trade NFTs. All of this, at minimal transaction fees courtesy of Solana's feasible gas fees.
Worthy of note, the FTX NFT platform and its services are currently only available to FTX US customers. However, both US and non-US residents can sign up for an FTX US account and start trading NFTs at the marketplace.
Commenting on the development, Brett Harrison, President of FTX US, noted:
"We decided to create an NFT marketplace on FTX US after becoming immersed ourselves in the NFT ecosystem. In learning about so many of these projects, we've come to a comprehensive understanding of the needs of creators and collectors in the space. With the launch of this platform, we hope to provide both US and global users with a regulated marketplace that is intuitive and responsive to their needs."
Innovative Features at FTX NFT Marketplace
In addition to listing NFTs with a fixed price, FTX US will also support auction for NFTs with a bidding system.
Further, the company will work directly with Solana project creators to ensure authenticity verification of NFTs transferred onto the NFT marketplace from the Solana ecosystem.
Users of the marketplace will be able to fund their account via ACH bank transfers, wire transfers, and credit cards. The platform will also allow newly minted NFTs to be listed in either USD, SOL, or ETH.