Coinbase Pro Adds Chainlink (LINK) Cryptocurrency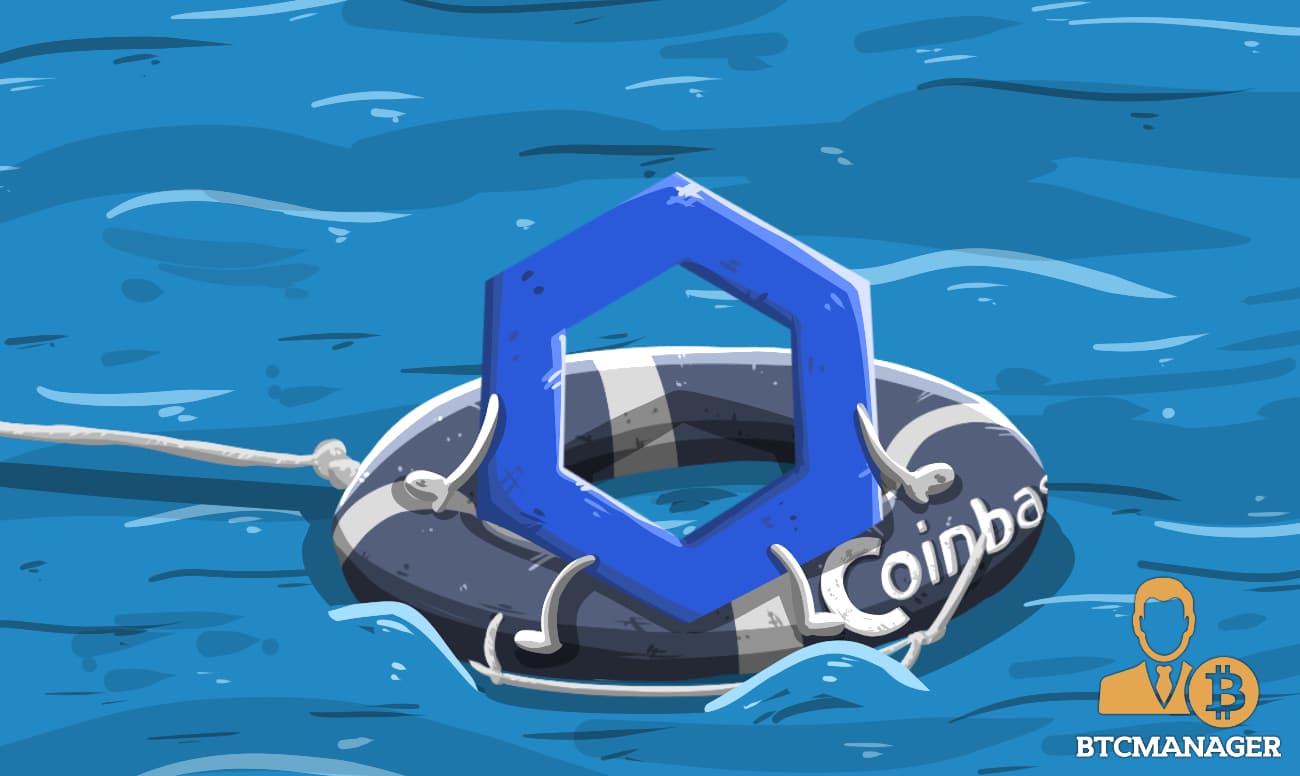 In a blog post published on June 26, 2019, cryptocurrency exchange Coinbase Pro announced that it had added support for Chainlink (LINK) digital token.
Coinbase Pro Welcomes LINK
Coinbase Pro users will now be able to trade LINK cryptocurrency, the U.S.-based exchange confirmed in a recent blog post.
Per the announcement, support for LINK digital token will be available in Coinbase's supported jurisdiction with the noted exception of New York State. Support for additional jurisdictions might be added at a later date, the exchange declared.
The exchange will begin accepting incoming transfers of LINK token after 5 PM GMT and will continue accepting such deposit requests for at least 12 hours before enabling full trading. To facilitate the trade of LINK tokens among users, Coinbase Pro has introduced two trading pairs – LINK/USD and LINK/ETH.
The exchange added that support for LINK has not yet been enabled on Coinbase.com or its mobile apps. An official announcement to that effect will be made separately.
Notably, the launch of LINK on Coinbase Pro will be carried out in four steps – transfer-only, post-only, limit-only, and full trading. In the full trading phase, users will be able to trade LINK token just like any other cryptocurrency on Coinbase Pro, including listing limit, market, and stop orders.
As per the latest update by the exchange's Twitter handle, it has commenced with LINK token's transfer-only phase.
Inbound transfers for LINK are now available in the regions where trading is supported. Traders cannot place orders and no orders will be filled. Order books will be in transfer-only mode for a minimum of 12 hours. https://t.co/5wgZXZ9QmT

— Coinbase Exchange (@CoinbaseExch) June 26, 2019
The decision to add support for LINK comes shortly after Coinbase's recent token listing spree, which saw the exchange introduce support for cryptocurrencies like EOS, DAI, and DOGE.
About Chainlink
LINK is an ERC-20 digital token which powers the Chainlink decentralized oracle network. The token works as a fuel to execute smart contracts on Ethereum network that use a Chainlink node. The Chainlink network essentially works as a bridge between Ethereum-based smart contracts and external points of data, including, APIs and payment sources.
Chainlink announced on May 31, 2019, that it would soon be launching its mainnet on Ethereum. The blockchain space has high hopes from the project as it is one of the very few endeavors in the market that enables verification of real-time information for use in smart contracts.
BTCManager reported on June 14, 2019, how Google had expanded its cloud services by integrating Chainlink into its platform.