Coinbase reveals institutions compised 86% of its Q4 transactional value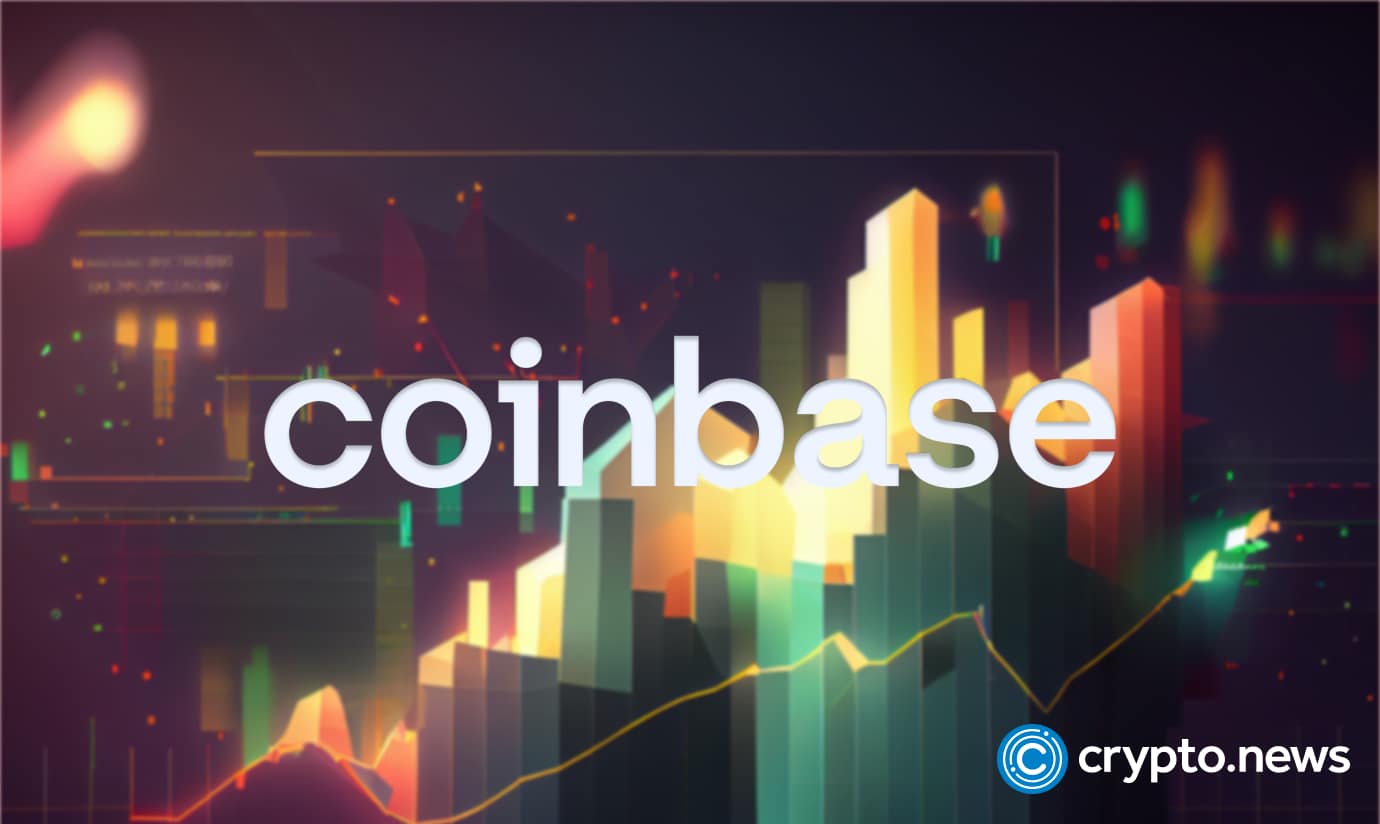 A new Coinbase report shows that in 2022 Q4, institutional investors captured 86% of the transactional value, while retail investors only had 14% on the platform. However, in terms of revenue, institutional investors only contributed 4% of the revenue, $13.4m.
Investor assets fell to $40b
Coinbase has released a Q4 financial report showing that institutional investors only contributed 4% of the revenue, $13.4 million. On the other hand, the transactional value they contributed was $125 million, or 86%. 
Retail investors only captured 14% of the transactional value, $20 million, but contributed 96% of the revenue, $308.8 million. 
Compared to the 2021 Q4 report, the BTC and ETH trading volume grew from 16% to 35% and 33%, respectively. Other cryptos dropped from 68% to 33%, while platform assets went from $278 billion to $80 billion. Notably, institutional investors went from $137 billion to $40 billion. On the other hand, retail investor assets were hit from $141 billion and fell to $40 billion.
Meanwhile, subscription and service revenues, a major focus of the company, increased by 34% to $283m in Q4 from Q3. These accounted for almost 50% of all the revenue in Q4. The rise contributed to the interest income of $162.2 million. 
Crypto market's performance is better than in Q4
Compared to Q4, Coinbase has also released that crypto markets have grown so far in Q1. The platform's transactional revenue generated $120 million in January. However, investors were cautioned against making future decisions based on these results as last year showed the quick changes that could go down in the market fast. 
The global crypto market cap is at $1.06 trillion, a 3.28% decrease in the last 24 hours. Most of the crypto market is trading in the red. The BTC price is at $22,986.53, a 3.77% drop, while ETH is trading at $1,600.48, a 2.87% drop since yesterday.
James Butterfill, the Coinshares Head of Research, has mentioned that the crypto price dip was due to the macro data from the US, whereby investors are concerned about a more hawkish Fed.