Cryptocurrency trading volume sees the largest rise in two years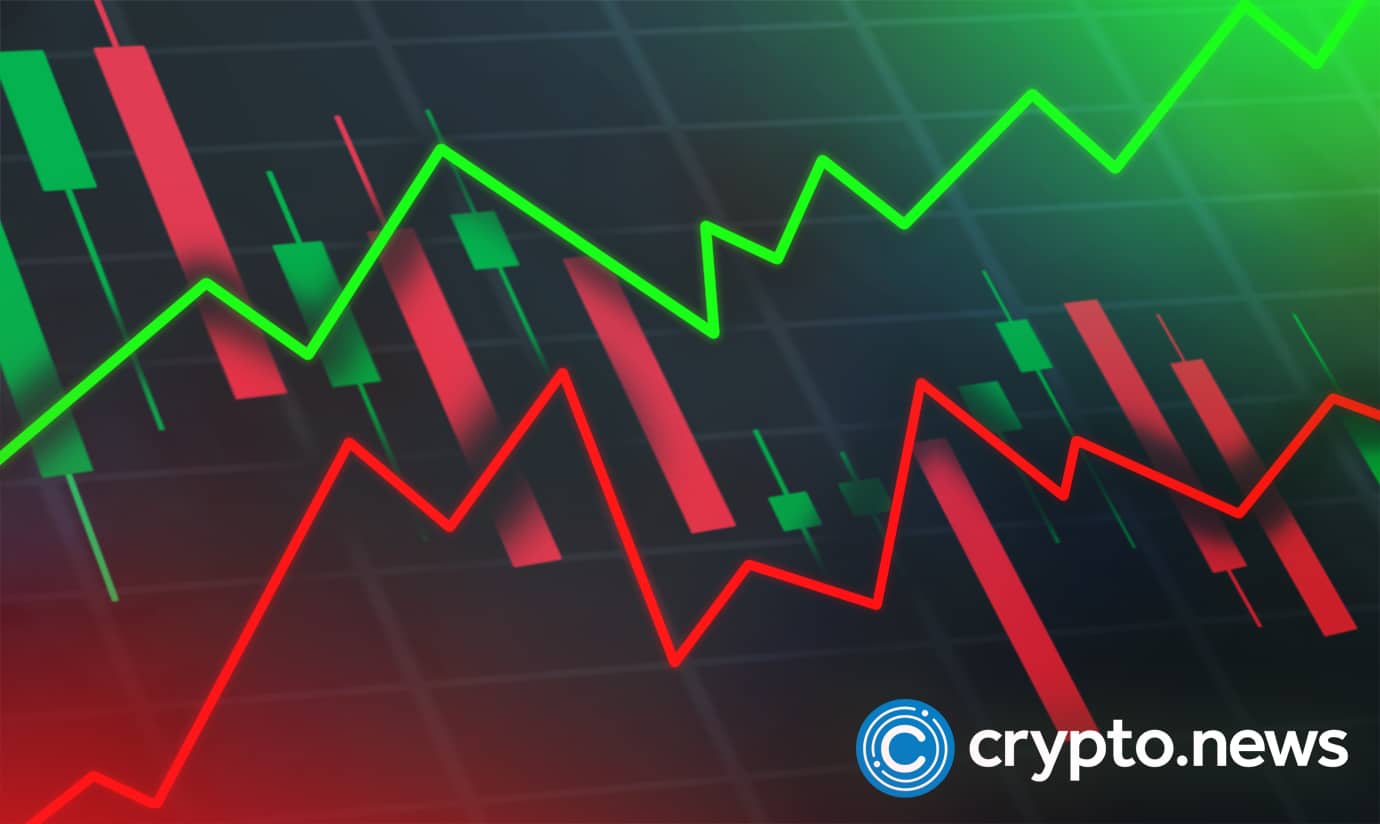 A recent report by CryptoCompare showed that the volume of cryptocurrency spot trading reached $860b in January 2023, representing the largest percentage increase in two years.
Why is volume surging in the crypto market?
According to João Fevereiro, head of content ad CryptoCompare, there are several reasons behind this surge. He told crypto.news:
"I believe many reasons contribute to the increased crypto market trade volume. First, investors' optimism about the possibility of a Federal Reserve interest rate cut makes digital tokens a more alluring investment. Second, investors have not been discouraged by the recent failures of well-known crypto startups; rather, they accept these setbacks in stride. Last but not least, investors' expectations that the upcoming halving event will lower the number of tokens and raise prices are contributing to the rise in the price of bitcoin."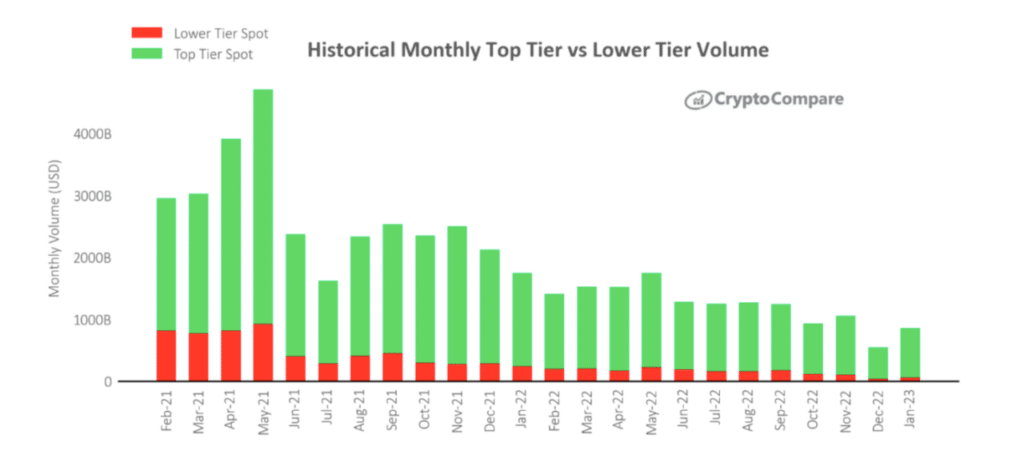 In January, several exchanges recorded substantial growth in their USD-based trading volume, with the overall volume in spot and derivative markets rising by 70.3% to reach $2.90t. Out of all the derivative exchanges, Bybit was the only one to see a triple-digit increase, with a 115% rise to a trading volume of $301b. This impressive growth led to Bybit achieving its highest market share in the derivatives market at 14.6%, making it the second-largest derivative exchange after Binance.
The report also highlighted a resurgence in BTC spot trading using USDT, with a 37.0% increase to reach 10.5 million BTC. Additionally, trading volume in BTC/BUSD and BTC/USD rose by 27.4% and 33.5%, respectively, reaching 4.67 million BTC and 2.26 million BTC. The increase in BUSD trading volume was attributed to the rise in trading volume on Binance after FTX's collapse. USDC, on the other hand, remained a popular stablecoin choice and saw a 29.3% increase to reach 101,000 BTC.
The report noted that "trading volumes still persist at historically low levels despite the positive growth." Top-tier cryptocurrency exchanges now hold 9% of the total spot volume in the sector, marking the highest market share these exchanges have ever recorded.
Growth in cryptocurrency futures and options contracts
According to the Exchange Review report for January 2023, cryptocurrency derivatives were highlighted, mainly focusing on futures and options contracts. The report showed that the trading volume of CME's Ethereum futures rose by 68.2% to reach $8.09b in January, with Bitcoin futures also experiencing an increase of 57.2% to reach $20.8b. The combined volume of Ethereum and Bitcoin futures, excluding Micro Futures, witnessed a growth of 60.1% to reach $28.9b.
Financial derivatives, including futures, options, forward contracts, swaps, and more, are securities based on underlying assets' performance. In the crypto industry, futures and options contracts, as well as perpetual contracts and swaps, are popularly traded derivatives.
The significance of cryptocurrency derivatives lies in their ability to manage risk and enhance the liquidity of spot markets. In comparison to traditional markets, crypto spot markets have had low liquidity, despite adjusting for market cap. However, the introduction of crypto futures markets led to a considerable improvement in depth and liquidity in the spot markets. This trend was observed from 2017 to 2019.