Coinbase Unveils Services for High-Volume Crypto Investors in Asia and Europe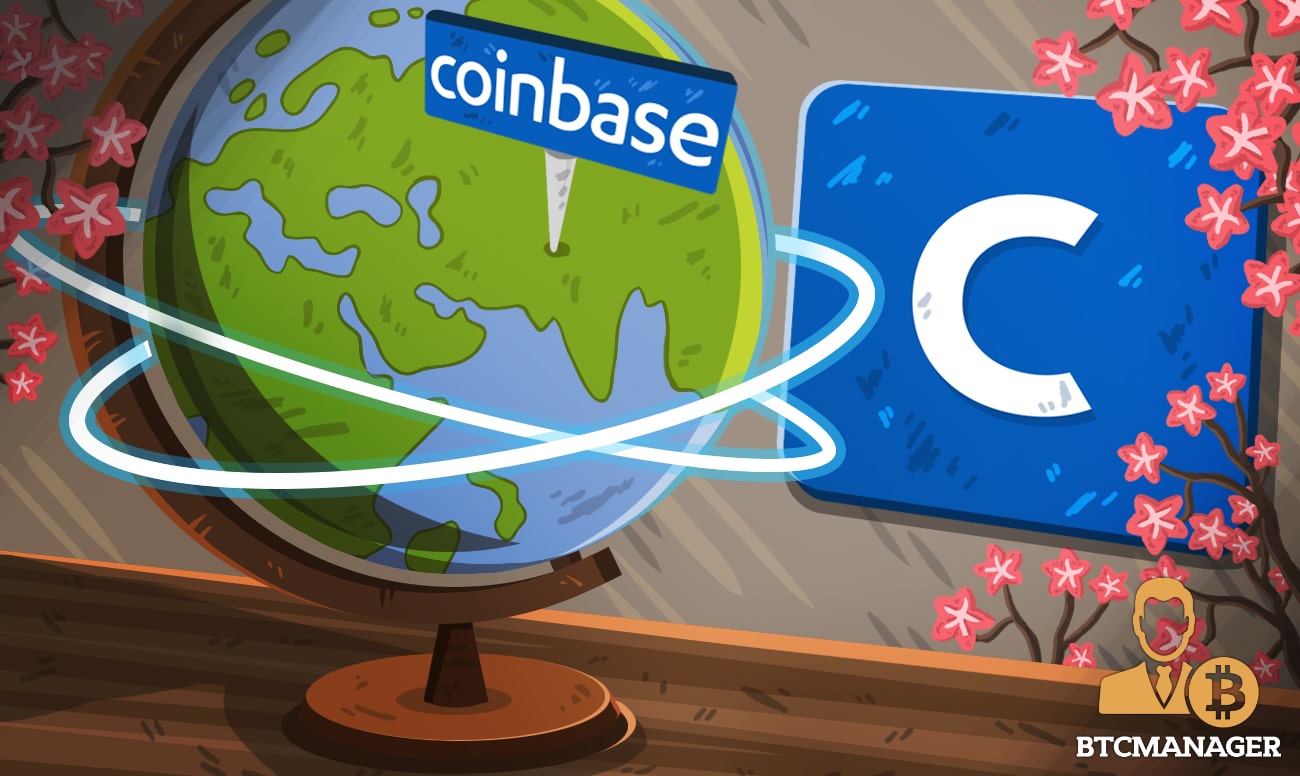 On January 22, 2018, Coinbase, the American cryptocurrency exchange, announced the launch of new trading and custody services for Coinbase Prime and Coinbase Pro which will allow high-volume investors in Asia and Europe to trade virtual currencies, make cross-border payments, and store digital assets in its cold storage.
Coinbase Leading the Crypto Revolution
On its blog, Coinbase revealed the launch of new features and services for its suite of products such as Coinbase Pro, Coinbase Prime, and Coinbase Custody which can be used by high-volume investors in Asian and European regions.
According to the exchange, as from January 22, 2019, Coinbase Prime customers in either continent can use its professional trading platforms to deposit, withdraw, and trade USD for virtual currencies.
At the same time, these customers can access USD Coin (USDC), a stablecoin which is reportedly backed by USD at a ratio of one to one. USDC is said to be exchangeable for the USD as well as a wide variety of trading pairs and vice versa.
Multiple Options for Crypto Traders
The highly-reputed cryptocurrency trading venue also stated that customers in Asia and Europe can now make cross-border payments via SWIFT, where they can choose to buy digital assets using a non-U.S. bank account or receive funds in their bank accounts through wire transfers.
Aside from these, other services which the exchange has provided for customers in Asian and European countries are the Coinbase Custody and Over-The-Counter (OTC) trading desks.
Notably, the firm has hinted that its custodial service, Coinbase Custody, is a New York Banking Trust that has been regulated by the New York Department of Financial Services (DFS) and fully optimized to enable the offline storage of digital assets securely. The cold storage service is primarily targeted at high volume traders in Asian countries.
The OTC service is only available for select customers of the Coinbase Prime platform, enabling traders to carry out large volume trades at the designated desks in the U.S. and Europe.
"Coinbase's OTC desk is agency only, meaning that we never trade on a principal basis or against our clients," Coinbase declared.
While shedding more light into the launch of these services, the virtual currency exchange stated that over the past year, their range of products has seen significant adoption in the cryptospace, with cryptocurrency miners, trading firms, and asset issuers actively using its products and services.
In a recent report on January 18, 2019, BTCManager revealed that Coinbase had acquired Blockspring, a company focused on data collection and processing.