Coinbase Wallet Now Supports BNB Chain and Avalanche Networks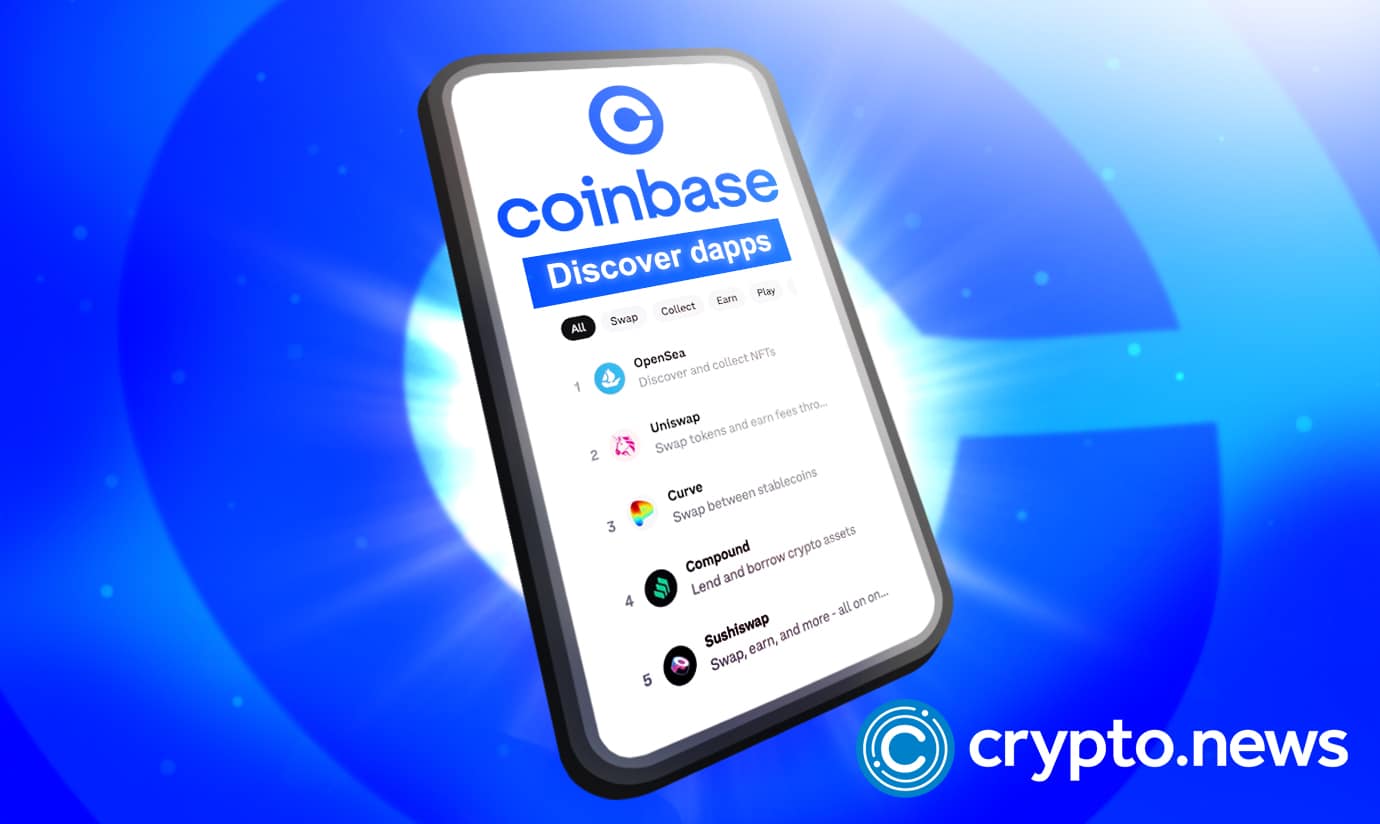 Coinbase has announced that the Coinbase Wallet now supports the BNB Chain (formerly Binance Smart Chain) and Avalanche. Coinbase Wallet users will now be able to trade on the two new chains, while also having access to thousands of cryptoassets not available on traditional centralized exchanges, according to a blog post on May 23, 2022.
Coinbase Wallet Expands DeFi Presence
Coinbase Wallet, the self-custody cryptocurrency wallet from the stables of America's largest bitcoin (BTC) trading venue and centralized exchange, now supports the BNB Chain and Avalanche (AVAX) blockchain networks, enabling users to trade the digital assets powered by these networks and more.
As the demand for decentralized finance (DeFi) solutions continues to see a significant uptick, Coinbase is repositioning itself to take advantage of DeFi. Per the result of a recent research report, over $1 trillion worth of cryptocurrencies were traded on decentralized exchanges (DEXs) in 2021, representing an 858 percent increase from 2020.
According to BnbProject, a platform responsible for keeping track of blockchain projects on the BNB Chain, there are currently more than 1,200 distributed ledger technology (DLT) projects on the network, and the total value locked (TVL) in BNB DeFi stands at over $11 billion.
Avalanche (AVAX), on the other hand, is currently home to 195 blockchain projects spanning across DeFi, exchanges, tools, wealth management solutions, and more. The network boasts $6.46 billion in total value locked.
Enhancing DeFi Accessibility
Coinbase rolled out its non-custodial cryptocurrency wallet, Coinbase Wallet during the crypto winter of 2018, to enable users to easily buy, sell, or swap tokens and interact with the DeFi space in a secure and cost-efficient way.
The Coinbase Wallet previously supported only the Ethereum and Polygon blockchains. With the integration of BNB Chain and Avalanche, it claims users can now swap thousands of tokens and trade digital currencies via the wallet.
Coinbase wrote:
"Today, we're providing even more reasons to trade on Coinbase Wallet. In addition to making swaps on Ethereum and Polygon, you can now trade on BNB Chain and Avalanche, letting you swap a greater variety of tokens than most traditional centralized exchanges can offer."
To access the DEX trading feature on Coinbase Wallet, the team says users only need to tap the 'trade' button in the mobile app or click on the 'swap' icon in the browser extension, select the tokens to be swapped and tap 'confirm.' Users are required to hold the native token of the network they are transacting on prior to carrying out the trade, to cover transaction fees.
As reported by crypto.news earlier this month, Coinbase Global revealed plans to allow some of its users access to Ethereum-based decentralized applications (dApps) and non-fungible tokens (NFTs)
Going forward, Coinbase says it plans to make decentralized finance and Web3 more accessible to the masses by making it possible for people to conduct token swaps on a vast array of networks through Coinbase Wallet. The team also plans to foster cross-chain interoperability via network bridging, enabling users to seamlessly move tokens across multiple blockchains.
While Coinbase's recent inroads into the DeFi space is a forward-thinking move for the firm, it still remains unclear why the largest exchange in the U.S is yet to start supporting the Bitcoin Lightning Network, to offer users cheaper and faster bitcoin (BTC) transfers.
So far only a handful of exchanges, including Kraken, OKEx, Bitstamp, Bitfinex, and Robinhood currently support Bitcoin Lightning transactions.
In related news, Coinbase has reached a new milestone today by becoming the first crypto-focused company in the world to make it into the Fortune 500, an annual list that features the largest companies in the U.S. by revenue.