Coinbase Wallet Users Can Now Liquid Stake their Crypto Assets on Ankr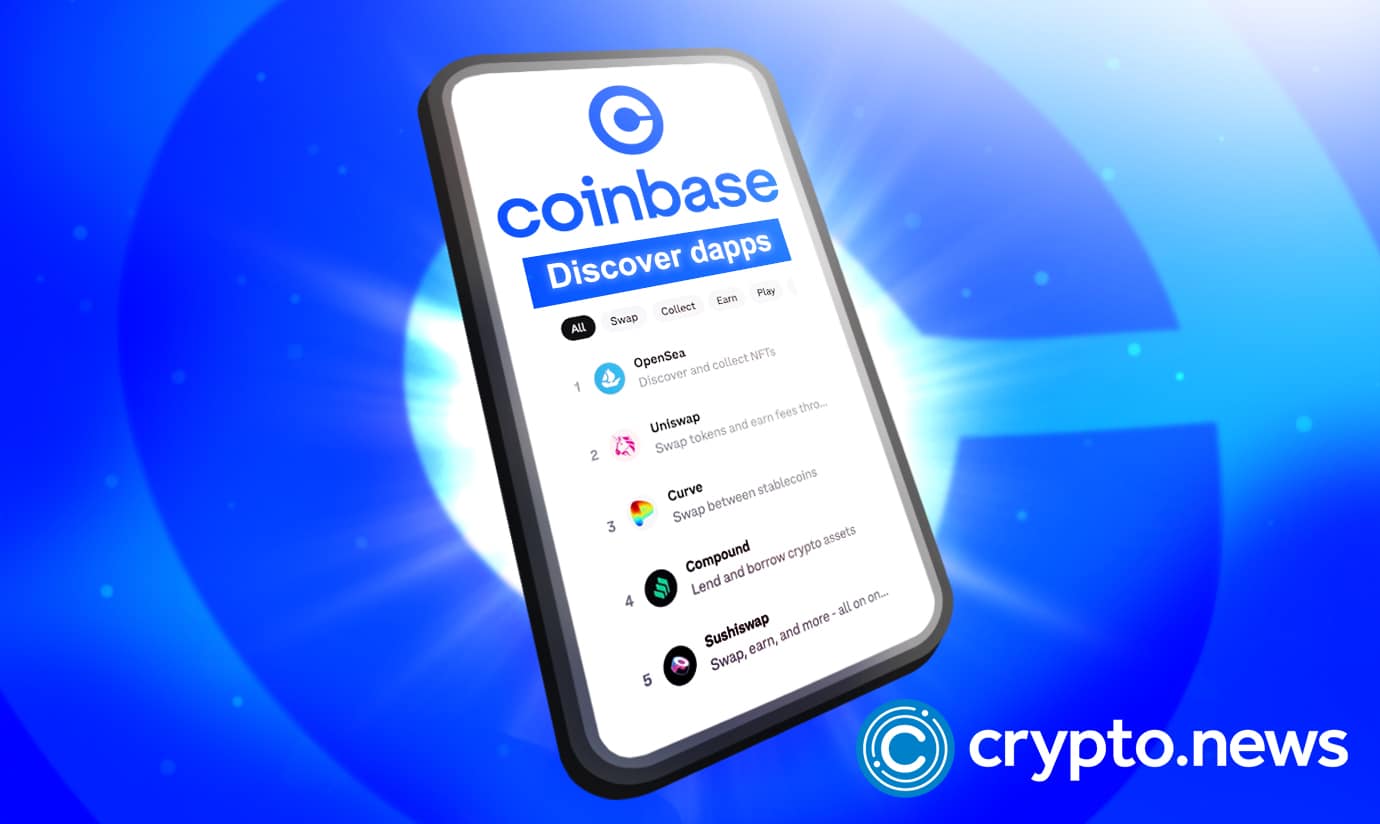 Ankr (ANKR) now supports Coinbase Wallet for liquid staking, making it possible for users to stake their tokens and earn yields via the Ankr Staking platform.
Ankr Liquid Staking Comes to Coinbase Wallet
Ankr, a leading Web3 infrastructure provider, has made Coinbase Wallet one of the supported Web3 wallets for its liquid staking product. With the integration, all Coinbase Wallet users can now liquid stake on the Ankr Staking platform and earn decent yields on their crypto holdings.
Per a statement shared with crypto.news, adding support for Coinbase Wallet is a direct response by Ankr, to the demands of its users.
Via Coinbase Pay, Ankr users can seamlessly connect their Coinbase exchange accounts to the Coinbase Web3 Wallet and then to Ankr Staking.
Josh Neuroh, Head of Product at Ankr said:
"Having the ability to connect a Coinbase Wallet was one of the most hotly requested features for Ankr Staking, and that's a testament to how many people find the wallet useful for interacting with Web3 and DeFi every day. W always want to ensure our stakers are pleased while opening our earning solutions to as many new participants as possible."
Getting Started with Ankr Staking
The Coinbase Wallet app features an in-built dApp browser that enables users to access various DeFi protocols and decentralized application (DeFi) protocols. The dApp browser makes it possible for users to carry out a vast array of operations, including sending, receiving, and bridging digital assets. This feature is particularly useful when choosing different networks to hold assets on, such as Polygon (MATIC) or Ethereum (ETH).
That's not all, Coinbase Wallet is fast becoming the go-to wallet for DeFi and Web3 enthusiasts, thanks to its flexibility and unlimited features. Unlike some other wallets, Coinbase Wallet offers users a truly multi-chain experience by supporting Ethereum, all EVM-compatible chains, Solana, and over 5,000 tokens.
To start enjoying Ankr Staking, users must connect it to their Coinbase Wallet browser extension when prompted. Smartphone users can also connect to Ankr Staking right from the Coinbase Wallet app's dApp browser. Stakers can easily view their staked assets from the dashboard tab of Ankr Staking or in the DeFi tab of Coinbase Wallet.
Ankr is building the future of decentralized Web3 infrastructure, serving more than 50 proof-of-stake blockchains with its industry-leading global node delivery system and RPC aggregator.
Ankr's liquid staking product currently supports nine different tokens, including Ether (ETH), Polygon (MATIC), Binance Coin (BNB), Fantom (FTM), and Avalanche (AVAX), while the native Ankr (ANKR) and Gnosis (mGNO) tokens can be used for delegated staking.
Explaining how its staking solution works, Ankr said:
"The Ankr Staking platform automatically sends the newly granted liquid staking tokens to the user's Coinbase Wallet. These tokens deliver staking rewards as their balance increases daily. When stakers receive liquid staking tokens in their wallets, they can also send them over to DeFi platforms to potentially expand their earnings with liquidity mining opportunities."
Users can also receive more earnings by farming rewards for liquidity providers, staking rewards on farmed tokens, plus automated yield farming rewards from vaults, and enhanced trading opportunities to exit staking at any time.
The Ankr network currently handles more than two trillion transactions a year across Web3 and it's the number one RPC infrastructure provider for Binance Smart Chain, Fantom, and Polygon.