CoinFLEX Launches FlexCoin after Partnering with Digital Currency Group (DCG) and Polychain Capital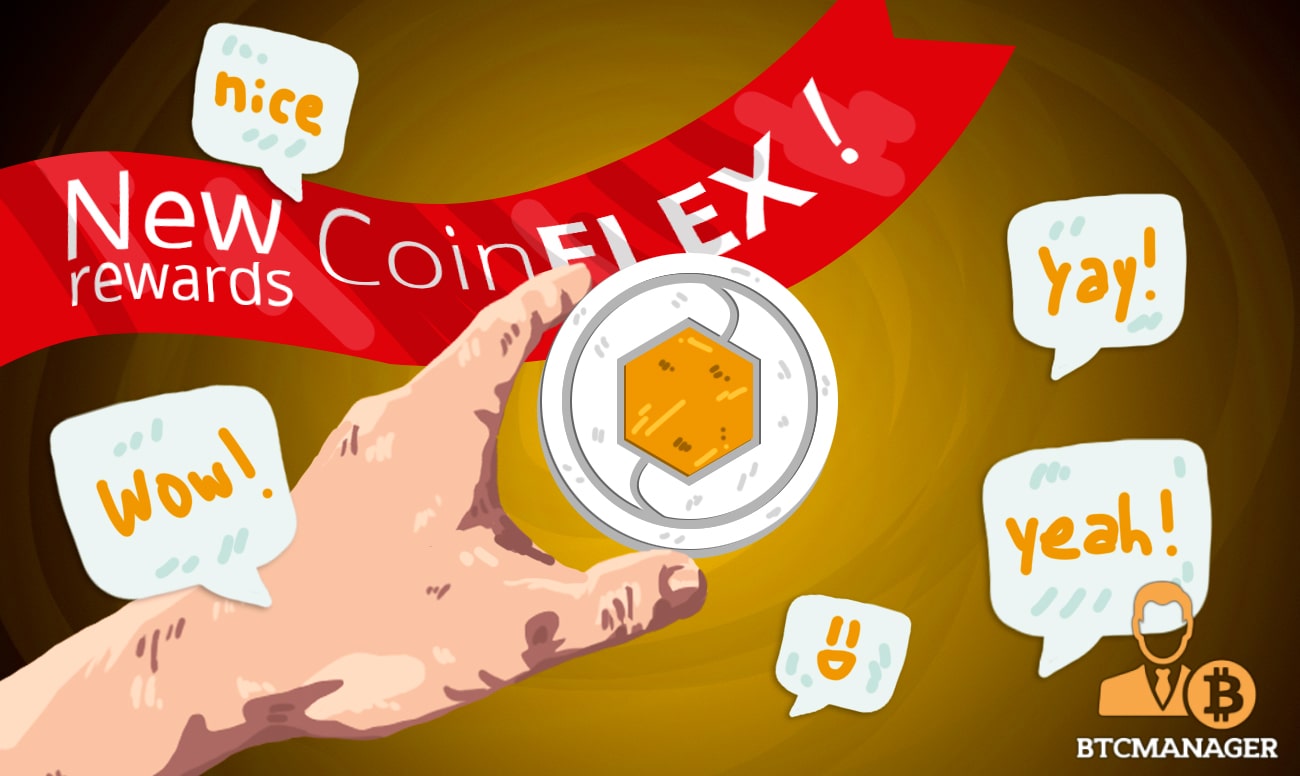 The latest launch by CoinFLEX fulfills the growing demand for a universal, scalable and secure cryptocurrency futures exchange. The company will unveil the world's first Stablecoin-to-Stablecoin future's contract and physically-delivered Bitcoin futures besides offering investors the power to hedge exposures with zero index or settlement manipulation risk. This according to a press statement on March 13, 2019.
A Sign of Approval
Besides receiving investment from two industry heavyweights Digital Currency Group (DCG) and Polychain Capital, the pioneer physically-delivered cryptocurrency exchange announced the launch of FlexCoin to promote liquidity and rewards users who trade on the platform. The investment from Polychain and DCG can be seen as a sign of approval for CoinFLEX's differentiated solution.
The company Tweeted:
#CoinFLEX is thrilled to announce our new investors: Digital Currency Group and Polychain are investing in CoinFLEX💪🏻💪🏻💪🏻https://t.co/qVIxHzGCh6
The official launch of the exchange will be coming soon, please stay tuned with us#CoinFLEX #FLEX #physicaldelivery #FLEXisthefuture

— CoinFLEX (@CoinFLEXdotcom) March 13, 2019
FLEX
It was during this announcement that CoinFLEX revealed its launch for the FLEX Coin. According to the Seychelles-registered crypto exchange, the company will pay out a set amount of FLEX Coin which users can trade for a discount on the cost of trading on the platform. By spending FLEX Coin, users will redeem up to 50 percent of their total trading fees paid during the previous 24 hours. Adding that the full details will be available soon, the company explained:   
"Every day, a set amount of FLEX Coin will be paid out to traders based on the proportion of the volume they trade as a taker, relative to the total daily volume on the platform."
By partnering with DCG and Polychain, CoinFLEX joins a consortium of high-profile Tech companies, crypto investors and market makers such as Roger Ver, Mike Komaransky, Trading Technologies, Dragonfly Capital Partners, CoinFLEX joins the league of market making firms. CoinFLEX CEO Martin Lamb said:
"With FLEX Coin we want to reward early traders of the platform and build loyalty using a shared exchange coin […] we have a growing set of high profile backers, a clear roadmap for delivery and are moving closer to our goal of helping crypto futures trading achieve its full potential."
CoinFLEX is the pioneer physically-delivered cryptocurrency futures exchange that aims to solve the challenge of cash-settled with crypto futures contracts and provides high leverage ways to hedge crypto exposure. The company focusses on the Asian retail trader market in addition to OTC trading desks, mining firms and proprietary trading firms. Commenting on the partnership, Polychain CEO Olaf Carson-Wee said he believed CoinFLEX had identified a niche in the fragmented crypto exchange landscape.
He added:   
"As a physically-settled futures exchange, CoinFLEX will be well positioned to capture significant order flow from speculators, institutional traders, and Proof of Work miners seeking to hedge against crypto price volatility and hash rate volatility."