CoinFLEX Beats Intercontinental Exchange and ErisX to Launch First Physically-Delivered Bitcoin Futures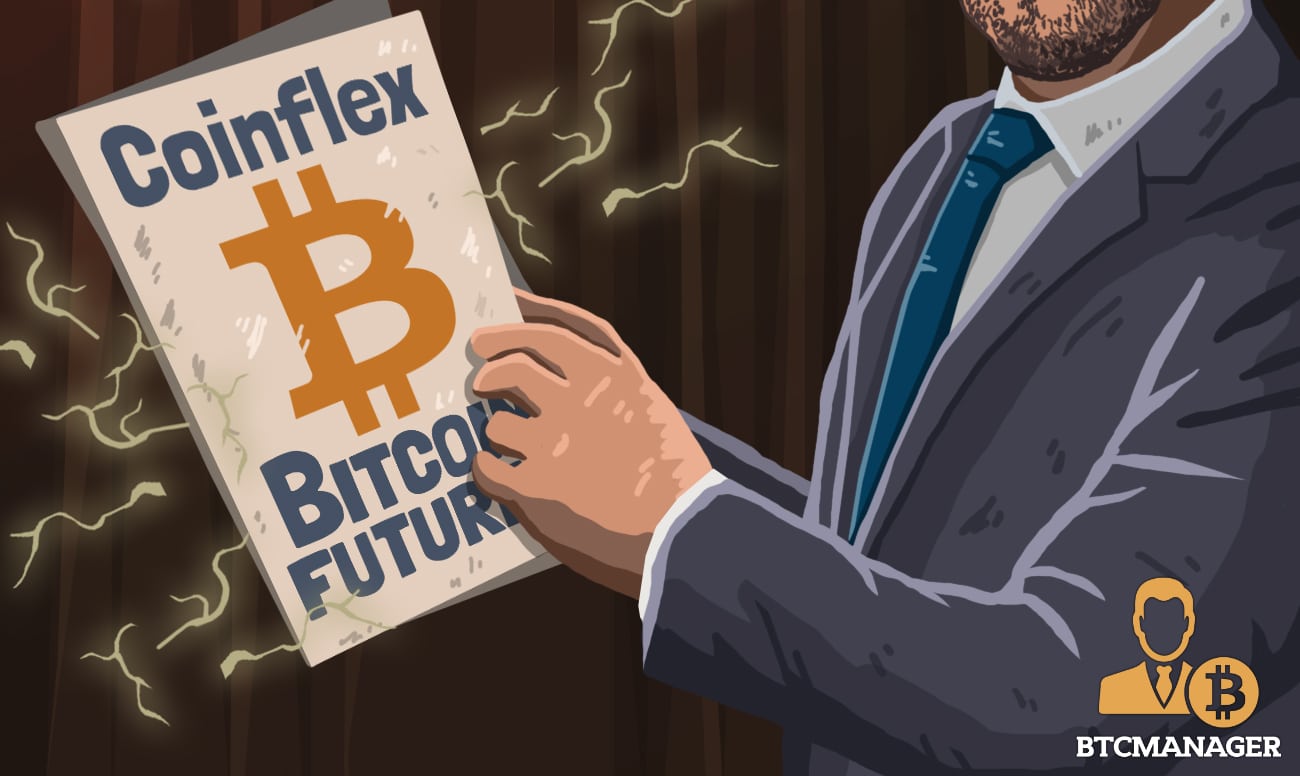 According to a January 6, 2019, report from Bloomberg, CoinFLEX, an offshoot of CoinFloor, has launched the first physically-delivered Bitcoin futures, beating out heavyweights like ErisX and Intercontinental Exchange (ICE).
CoinFlex has announced that it will begin offering physical Bitcoin futures to investors in Asia as from February 2019.
This adds an interesting twist to the Bitcoin futures race as Intercontinental Exchange, founded by the owners of the New York Stock Exchange as well as ErisX, had previously been thought to be front-runners in the race.
The Origins of CoinFLEX
CoinFLEX had initially been a part of CoinFloor, the oldest UK-based cryptocurrency exchange. It has since broken away and rebranded as the Coin Futures and Lending Exchange, or CoinFLEX for short.
CoinFloor, however, will maintain equity in the new firm and CoinFLEX has a number of prominent backers including Roger Ver and Trading Technologies International Inc.
Its new management will include Mark Lamb, who is one of the co-founders of CoinFloor and operations will be based in Hong Kong. The firm's primary offering will be futures for bitcoin, bitcoin cash, and ether that have up to 20 times leverage.
While CoinFLEX has many prominent backers, it is hardly alone in the business of futures
Their biggest competition will be BitMEX which is also based in Hong Kong and who offer futures with up to 100 times leverage. The edge that CoinFLEX will have on them is that their futures are physically delivered, a niche product in which they have virtually no competition.
By opting for physical futures, investors will receive cryptocurrency rather than fiat currency when their contracts expire which is advantageous considering the settlement of futures in cash has been accused of being manipulated.
However, CoinFLEX won't have this monopoly for long. ErisX and the owners of the New York Stock Exchange are working on their own physical futures contracts and with CoinFLEX entering the market, these launches could be sooner rather than later.
Room for Growth
The CoinFLEX team has big ambitions and is looking to take advantage of the futures market before it becomes overly-saturated. The daily Cryptocurrency trading volume is around $3 billion and the volume for futures trading could be up to 20 times that amount.
"Crypto derivatives could become an order of magnitude larger than spot markets and the main thing that's holding back that growth is the lack of physical delivery," said Mark Lamb.
"Volumes are reduced because of a problem of trust when it comes to cash-settled trades."
One of the ways by which CoinFLEX plans to achieve this is through stablecoin tether (USTD). Tether is a very controversial coin as it has been repeatedly accused of being a tool to manipulate the price of bitcoin. While the management of Tether has repeatedly denied these claims, the lack of a public audit has incurred further skepticism.
By trading against Tether, parties that come up short will be paid out in bitcoin or tether once futures contracts expire. This is a stark contrast to the traditional payout method where parties are typically remunerated in fiat.