Coinme and Coinstar Team up to Turn Californians Coins into Bitcoin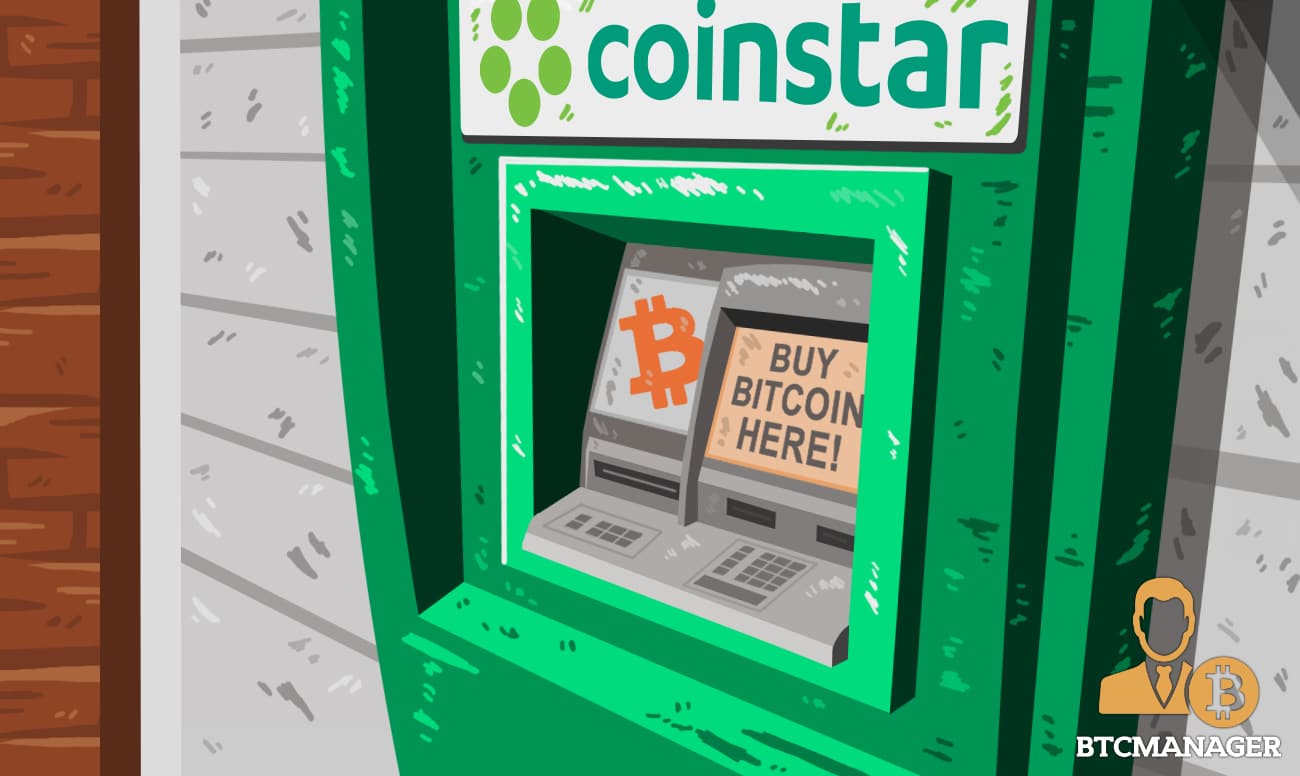 Coinstar, a U.S.-based firm that creates kiosks where people can turn their coins into cash and no-fee gift cards, has joined forces with Coinme to allow users to buy bitcoin at its kiosks at select supermarkets in the United States, reported GeekWire on January 17, 2019.
Coinstar Joins the Bitcoin Bandwagon
Despite the ongoing cryptocurrency bloodbath, Bitcoin adoption has seen a steady increase since 2018.
In the latest development, Coinstar, a service that allows people turn their physical coins into cash or give cards in the United States, has partnered with Coinme, a bitcoin ATM firm to enable residents to buy bitcoin at various Coinstar kiosks in select Safeway and Albertsons stores in California, Texas, and Washington state.
We founded Coinme in 2014 with a vision of accessibility to digital currencies for everyone.

Today that vision is one step closer to reality.https://t.co/QOnjHee6PD pic.twitter.com/IfCfhRhFc7

— Coinme (@Coinme) January 17, 2019
Per sources close to the matter, users in the designated areas will now be able to purchase bitcoin with cash up to a limit of $2,500. To do so, users are required to buy vouchers at participating Coinstar kiosks and redeem the tickets on the Coinme website.
If all goes as planned, both firms have hinted that they plan to spread the service to more U.S. states soon.
An Easier Way to Purchase Bitcoin
Founded in 2014, Coinme claims to be the first state-licensed Bitcoin ATM firm in the U.S., reportedly processing millions of dollars in transactions every month.
Commenting on the development, the CEO and co-founder of Coinme, Neil Bergquist, expressed his excitement over the Coinme Coinstar partnership, adding that the initiative will no doubt present cryptocurrency enthusiasts with a more convenient way to buy the flagship digital asset. In a press release, Bergquist said:
"We're excited to ally with Coinstar to give users an easy way to purchase bitcoin during their daily routines. Bitcoin is now available at your local grocery store via Coinstar kiosks, and this offering will make it even easier for people to participate in the dynamic new economy."
While the bitcoin moonshot of 2017 saw many buy bitcoin for speculative purposes, in an email statement shared with GeekWire, Bergquist reportedly said that the bear market had turned holders of the cryptoasset into users via payments.
In February 2018, BTCManager informed that more and more bitcoiners had also begun using the digital asset to pay for flight tickets.