Coinsetter and CaVirtex: A "Substantive and Noticeable" Service Upgrade from Kraken Merger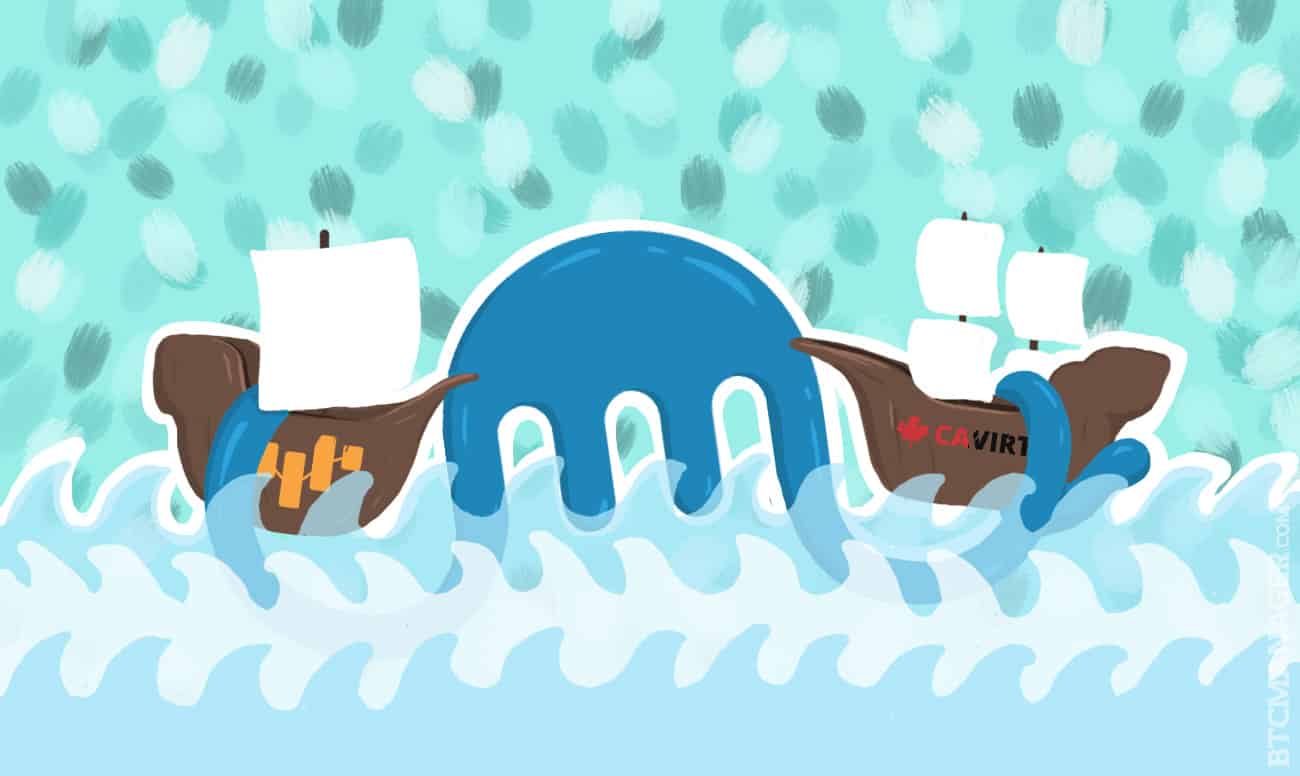 Bitcoin exchange Kraken has announced that it has purchased Coinsetter and the Canadian CaVirtex in a significant acquisition that concentrates three prominent exchanges under one brand.
In an interview with BTCMANAGER, CEO of Kraken Jesse Powell stated that the company has no plans to restructure its services. "Fortunately for traders across North America, Kraken already offers more services than Coinsetter and Cavirtex did, so incoming clients will effectively receive a substantive and noticeable upgrade in services."
According to Powell, "Kraken's terrific services include: margin trading (available only on XBT/EUR, ETH/XBT pairs right now), advanced order types (like stop orders), a sophisticated API, 24/7 live chat support, faster/cheaper funding, and lower trade fees."
Regulation in the US has been problematic for a while. Powell said that "For now, Kraken is available to clients in 37 States plus Washington DC, but we are looking into ways to work with the remaining States. Regulation is an issue that we take seriously. Because each state has different regulations, we're tackling it on a state-by-state basis."
Powell also believes that there are too many exchanges for bitcoin at present, so by merging, they can have a better shot at making a difference on the market.
By putting the power of institutional bitcoin trading at the fingertips of their customers, Coinsetter has become a respected exchange in the U.S., serving individuals and firms.
CaVirtex is one of the top Canadian bitcoin exchanges, with over $100 million traded since 2011. After a period of upheaval in late 2014, it closed briefly before being acquired by Coinsetter in April of 2015.
This is not Kraken's first foray into the Canadian bitcoin exchange market. In June of 2015, it opened its services to Canadian clients, allowing  users to convert Canadian dollars into digital currencies using Interac e-Transfer and electronic fund transfers (EFT).
Kraken, by far the biggest exchange out of the three, has been largely focused on developing its market share in Europe, where they manage a trading value of roughly 5,000-7,000 bitcoin per day.
Once the acquisition is complete, the two companies will be fully absorbed by Kraken, and all trading will be carried out under the secure Kraken platform. Terms of the acquisition including the price paid by Kraken have not yet been disclosed.