CoinSmart Launches a Simplified Crypto Exchange for Canadian Crypto Traders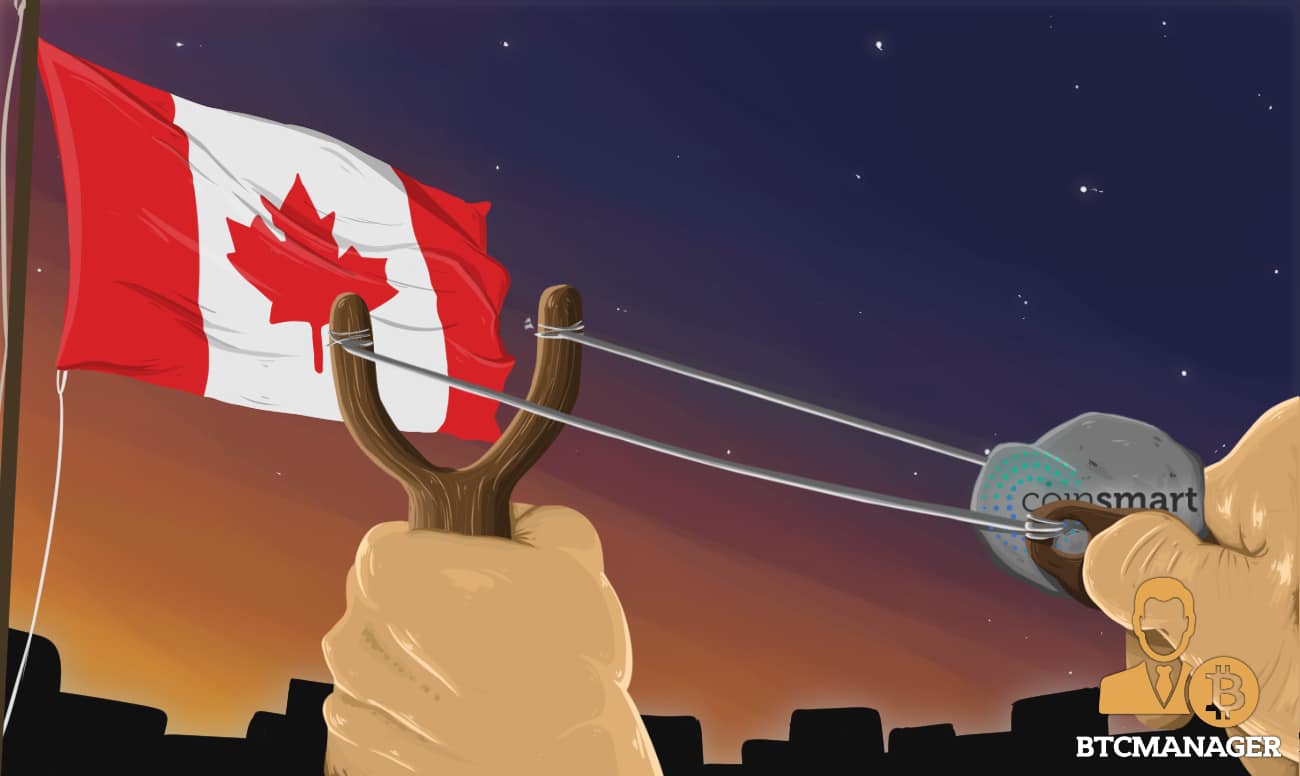 A new crypto exchange dubbed CoinSmart has opened shop on July 10, 2018, in Canada to address rising interest in cryptocurrencies among the Canadian population.
Making Life Easier for "Crypto Curious" Community
The exchange that comes with a tagline "you can actually understand" has capabilities of getting coins at one click, making crypto trading easy, offers 24 hrs support and boosts enterprise-level security. The exchange will also provide cold storage facility.
CoinSmart envisions to provide a platform that will make cryptocurrency accessible to everyone irrespective of their level of experience with cryptocurrencies. Although, it does want to focus on making crypto trading simple for new entrants.
The platform promises to eradicate the confusion and complexities that crypto investors face while using some of the existing major exchanges. The exchange also has a built-in tool that will allow the user to generate its tax obligation and liabilities with respect to the trades they place on the platform.
Our #FearlessLeader talks about the challenges of #crypto, and why he's launching CoinSmart #StartUp #CryptoExcange #FromTheDeskOfTheCEO https://t.co/krJYYep7TQ pic.twitter.com/WIfiJ4sbAS

— CoinSmart (@CoinSmart) July 11, 2018
The startup exchange will directly be competing with some of the leading exchanges which provide services in Canada to the likes of Coinbase, Kraken, and Canadian Bitcoins. But it believes it can withstand competition with its unique offering of easy to use the platform.
Initially, users on the platform plans can trade Bitcoin (BTC), Ether (ETH), Litecoin (LTC), Bitcoin Cash (BCH), Monero (XMR), and Dash (DASH). More altcoins will be added as the platform starts gaining traction and demand increases.
CoinSmart's CEO, Justin Hartzman, did reportedly commented on why there was a need for an accessible Canadian crypto exchange, stating:
"As a long-standing cryptocurrency investor, I have experienced first-hand how Canadians are under-served by existing exchanges. Platforms are unnecessarily complex, lack the personal touch, and do not provide the tools and service support that consumers deserve. We used these issues as our design motivation and trust that CoinSmart fixes all these concerns allowing any investor – first time or not – to truly feel comfortable and secure."
Canada's Growing Cryptocurrency Market
The crypto industry in Canada is still in its emerging phase. The Ontario Securities Commission (OSC) had published a report this June, which stated that despite the increasing interest about crypto and blockchain technology among Ontarians, a vast majority of them lacked basic knowledge about it.
The report concluded that out of a large population of 13.6 million that resides in Ontario only around five percent people own cryptocurrencies. It also highlighted that the majority of them purchased cryptocurrency for earning profits via speculative trading. Finally, Canada is also on the radar of many Chinese mining outfits as the natural cold climate of the country was good for the efficient running of mining computers.
With rising interest in cryptocurrency, a platform like CoinSmart could help Canada develop into one of the leading crypto markets.
Do exchanges providing simple operations hold the key to on boarding more customers? Do provide us your views in the comment section.