Coinsquare to Upgrade Traditional ATMs for Bitcoin Purchase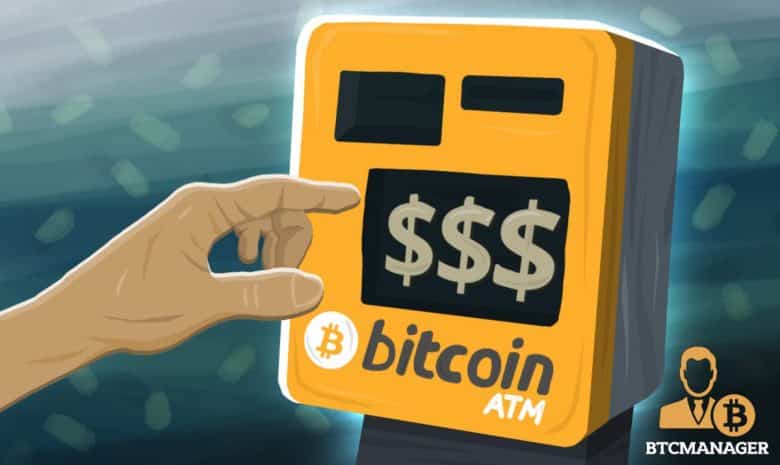 According to a press release from July 3, 2019, Coinsquare, in conjunction with Just Cash, will use a software that would update millions of traditional ATMs and enable them to purchase bitcoin and other cryptocurrencies. Through this upgrade, more users would have access to virtual currency via a well-known mechanism.
Bitcoin Purchase Coming to Bank ATMs
Leading Canadian cryptocurrency trading platform Coinsquare is collaborating with Just Cash to make Bitcoin transactions easy for millions of users.
In the press release, the exchange also announced an undisclosed controlling investment position in Just Cash.
CEO of Coinsquare, Cole Diamond, said:
"Right now, there is a lack of mainstream cryptocurrency adoption because most people are intimidated by the process to acquire it. By using the millions of existing ATMs around the world, we can now bridge the gap and give new users the easiest and most familiar experience to purchase cryptocurrency."
Diamond further stated that by taking advantage of the number of traditional ATMs globally and the established familiarity and trust associated with these machines, millions of users would have access to cryptocurrency.
Also, the ATM operator did not need additional hardware or capital investments, while the user could carry out cryptocurrency transactions without a mobile application.
Todd Lawrence, who serves as Managing Partner and Co-founder of Just Cash, added:
"Coinsquare is the largest cryptocurrency company in Canada, so it made sense to leverage each other's expertise and work together to bring our solution to millions of users around the world. We believe our software will be a natural extension of Coinsquare's tremendous ecosystem."
Coinsquare has been making moves in the cryptosphere lately. As reported by BTCManager, the exchange platform launched eCAD, the first stablecoin backed by the Canadian dollar. According to the report, each eCAD is tethered to one Canadian dollar (CAD).
Back in February 2019, the Canadian virtual currency exchange also acquired peer-to-peer (P2P) cryptocurrency exchange, StellarX for an undisclosed amount.
While Canada's premier cryptocurrency exchange strives to bring cryptocurrency to the masses, Vancouver has reservations concerning Bitcoin ATMs. Recently, the city's mayor called for a blanket ban on the machines, with local authorities stating that they served as a tool for fraud and money laundering.