Colorado Ban: Bitcoin Miners, Oil Drillers Join Forces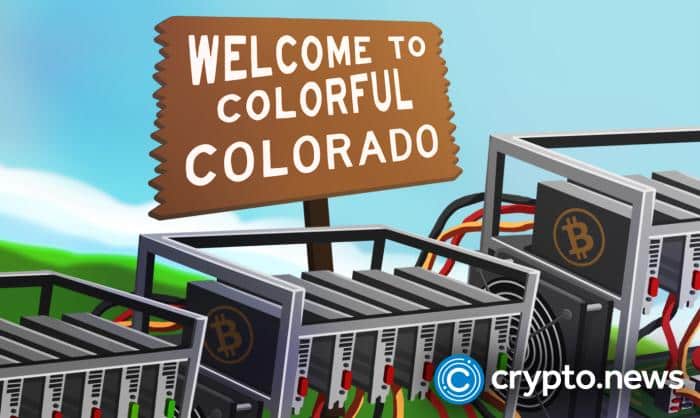 In light of Colorado banning gas flaring, venting, and the release of raw gas into the atmosphere two years ago, a report on 29 August 2022, says some Colorado oil and gas companies are utilizing gas-to-Bitcoin flare conversion mechanisms, converting methane to mine Bitcoin.
Oil Drillers and Bitcoin Miners, A Marriage of Convenience
The Union between oil drillers and bitcoin miners was born out of necessity — the need to circumvent Colorado's Ban on the ejection of natural gas in the process of oil drilling. In a bid to put a stop to gas flares, the state's regulatory body, The Colorado Oil and Gas Conservation Commission (COGCC), has banned natural gas flaring. This means that, if any oil and gas company chooses to operate in the state of Colorado, it must connect to a pipeline to reduce the spillage of excess gas.
It was made clear that oil and gas firms that do not comply with COGCC's guidelines will face a shutdown of all activities. In light of this, half a dozen oil and gas firms have found solutions to utilize methane gas to fuel Bitcoin mining operations according to the Colorado Oil and Gas Conservation Commission.
COGCC Crash Colorado Bitcoin Mining Parties
Although some of these operations are already successfully mining Bitcoin, some operations in Colorado have been shut down. The most high-profile case was when Adams County oil and gas Inspectors shut down operations of the top Oil firm Renegade Oil and Gas in partnership with Datahawk Energy, with a lawsuit already in play, it remains to be seen if these operations will continue with Jenni Hall, Adams County's director of community and economic development stating that they are "looking at other states, talking with experts."
Adams County threw us a curveball," Datahawk co-founder Jason Harms responded. "If they come up with guidelines and regulations we'd love to work with them. This isn't something new, it is being done all over the country.
Eliminating Methane
Houston-based D90 Energy in collaboration with Crusoe Energy, a Denver-based computing firm is working together to use stranded natural gas to power Bitcoin mining. Notably, Crusoe Energy stated in a June 2022 hearing that their gas-to-bitcoin system reduces methane gas by 99.8% compared to traditional flaring's 93.%.
D90 is also seeing this solution as an opportunity to use the unwanted gas, with its president, Dan Silverman, stating that "clearly, we have a dilemma with fields like this, there is just no infrastructure within 60 miles of this basin."
Just as Bitcoin mining enthusiasts are steadily seeking out alternative energy sources for their operations, Bitcoin mining is slowly becoming an inthing in the American landscape as more large-scale Bitcoin mining facilities are being built in places like Texas, Alabama, and other US states.
At press time, bitcoin (BTC) is trading at around $19,640.