Conflux coin surges 10x, here's why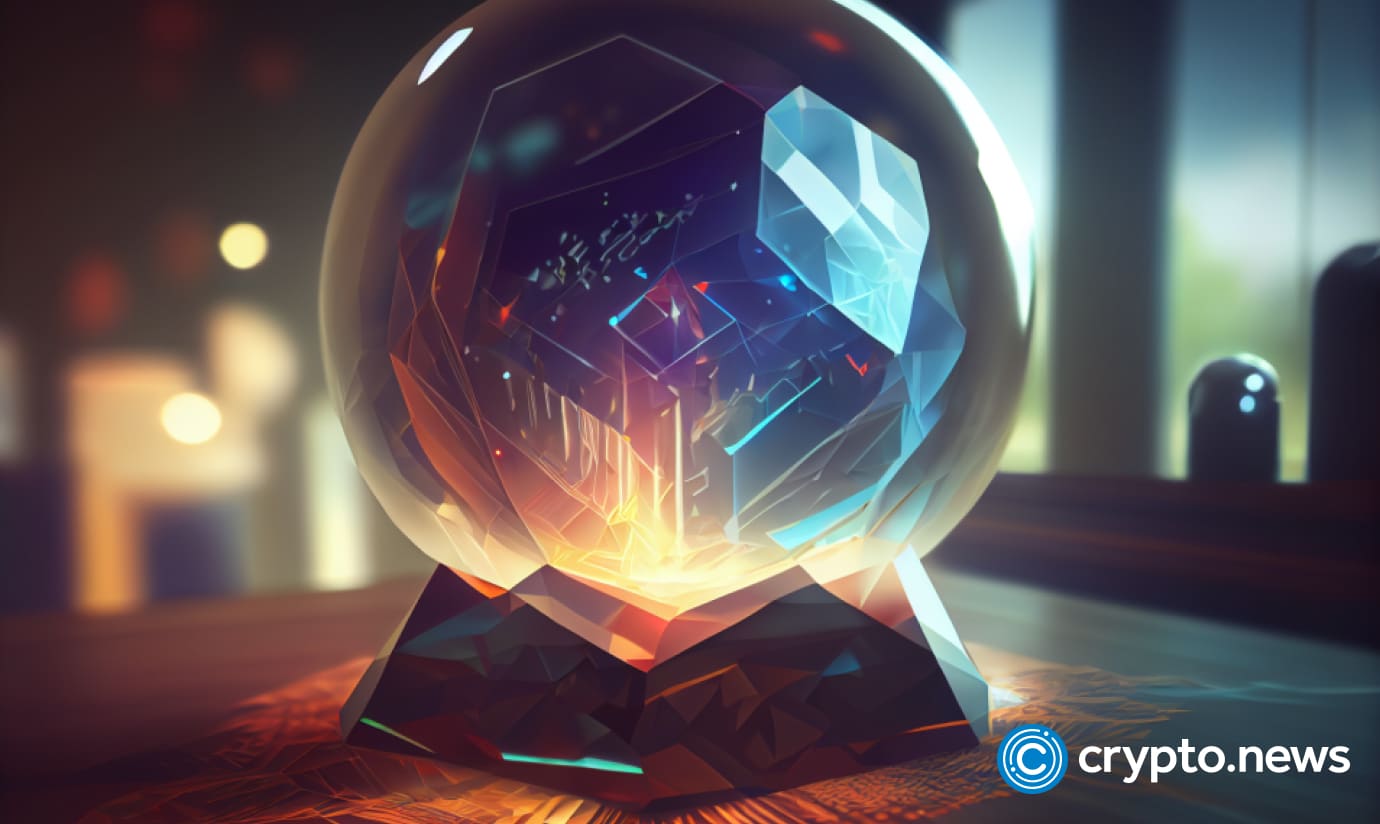 A new blockchain in town is making waves – Conflux (CFX). This layer-one blockchain has been climbing the ranks and has quickly become one of the year's biggest gainers. 
With a price spike of over 1000% since Jan. 26, Conflux has skyrocketed from $0.03162 to a 52-week high of $0.3595 as of Feb. 21. Amid a high intraday retracement the CFX token has declined to $0.3082 as of this writing.
But what exactly is Conflux, and how did it pull off such an impressive feat?
In this article, we'll delve into everything you need to know about Conflux, from its background to its unique features and the factors driving its massive price surge. So let's get into it.
What is Conflux
Conflux (CFX) is a Chinese blockchain platform that aims to tackle major challenges facing the blockchain industry, such as scalability, security, and interoperability.
The platform's unique approach to consensus, utilizing a tree-like structure, enables high throughput and fast transaction confirmation, processing up to 3,000 transactions per second, a significant feat in the market.
Conflux's founders developed the platform based on academic research at Shanghai Jiao Tong University, where they identified an opportunity to address scalability issues.
The Conflux team comprises experts in blockchain technology, cryptography, and distributed systems. It is attracting developers and investors, with an increasing number of decentralized applications (dapps) being developed on top of it.
An interesting feature of Conflux is its partnership with the Shanghai government, which strongly supports blockchain technology's potential to drive innovation and economic growth. This partnership provides a conducive environment for Conflux to thrive and establishes its credibility in the blockchain.
Why did Conflux pump
Conflux has been on a roll with back-to-back announcements that have sent its token price soaring.
The integration of Little Red Book, the Chinese equivalent of Instagram, led to a 60.25% surge in Conflux's value on Jan. 26. This move allowed Little Red Book's 200 million users to display non-fungible tokens (NFT) on their profiles, minted on Conflux. 
As if that wasn't enough, Conflux continued its winning streak with another groundbreaking announcement on Feb. 15. 
The network revealed its plans to partner with China's Telecom to develop blockchain-based SIM cards (BSIM cards) to store and manage users' public and private keys in encrypted storage.
The news triggered a massive rally, with CFX token prices skyrocketing by almost 100%, and the rally showing no signs of slowing down.
Conflux price forecast
Hong Kong is taking a giant leap towards cryptocurrency adoption as it moves to legalize crypto transactions for all its residents from June 1, 2023. 
The decision is expected to drive demand for Chinese coins, which could result in a favorable impact on the price of CFX soon.
Crypto Twitter experts have also taken note of China's central bank's massive liquidity injections, which seem to coincide with a surge in the crypto market's capitalization. 
However, it's essential to remember that crypto markets are notoriously volatile, so it's crucial to invest wisely and never invest more money than you can afford to lose.
While Chinese coins may continue to rise in the short term, it's best to exercise caution and research before making any investment decisions.