Conflux Blockchain Project Receives Funding from Chinese Government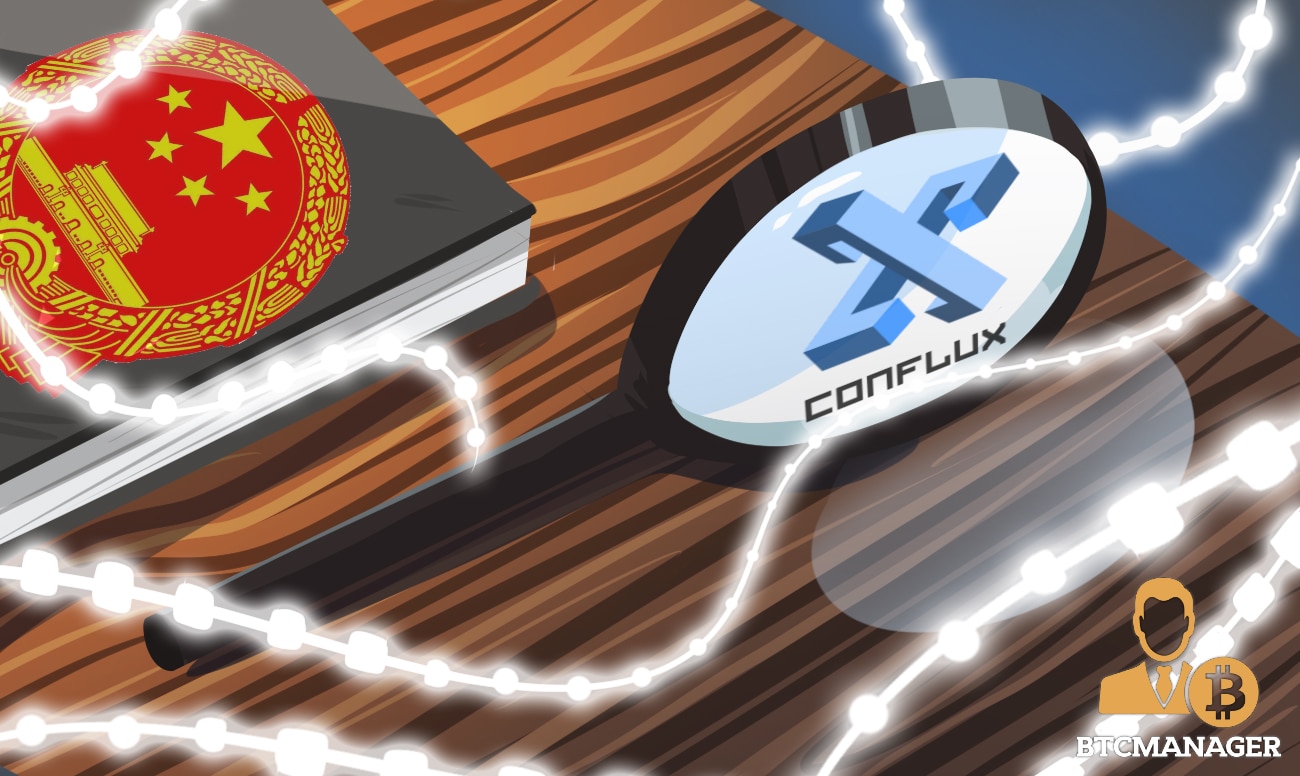 Conflux, a distributed ledger technology (DLT) project that started as a research organization focused on solving the scalability issues of Bitcoin in 2018, has now gotten the backing of the Shanghai government. Both parties will collaboratively launch a blockchain research institute by the end of December, with an incubation center slated to go live in June 2020. The alliance will also enable Conflux to develop decentralized applications (dApps) for the Chinese government, according to reports on December 17, 2019.
China Pumps Millions into Conflux
Following China's renewed interest in blockchain technology, Conflux has become one of the first public distributed ledger technology (DLT) projects to get the complete backing of the Chinese government.
Per sources close to the matter, authorities in Shanghai, China's biggest city and global financial hub, have agreed to pump in millions of dollars into Conflux, and work with the latter to launch a blockchain research institute by the end of this year, plus an incubation center later in June 2020.
Notably, the team has made it clear that the funding will enable it to expand its ecosystem and attract more blockchain developers as well as entrepreneurs that would build highly functional decentralized applications (dApps) on its public permissionless DLT network.
Decentralizing the Chinese DLT Ecosystem
While authorities in China have exhibited a somewhat draconian stance towards crypto-linked businesses in recent times, and have not hidden its intentions to maintain the monopoly of its blockchain industry by building its digital currency named DCEP on a private blockchain, Conflux says its plans to change the narrative.
The firm has made it clear that its blockchain network will reach consensus via a proof-of-work (PoW) algorithm just like Bitcoin (BTC), however, it will have its own ecosystem and focus on eliminating the scalability issues associated with other networks.
What's more, Conflux says the proposed blockchain startup incubation center will connect credible projects to the right venture capital firms, while also helping the Shanghai government to develop dApps that will help in enhancing its processes. 
Commenting on the exciting development, Christian Oertel, reiterated that:
"Our dApps infrastructure is quite different from other blockchains. We can create dApps to enable the government to track funds and documents to fix some of the challenges it currently faces in the process."
While Conflux reportedly sold its CFX native altcoin to a select group of investors via a private token sale, the project has made it clear that will launch its mainnet in Q1 2020 and it has no plans to organize an initial coin offering (ICO) to make its token available to the masses.
However, CFX token holders will be able to trade their assets on exchanges such as Binance.
Earlier in November, Chinese authorities launched a massive raid on Bitcoin trading venues within its shores, shutting down 173 exchanges in the process.