Conflux price plummets by 40% from local top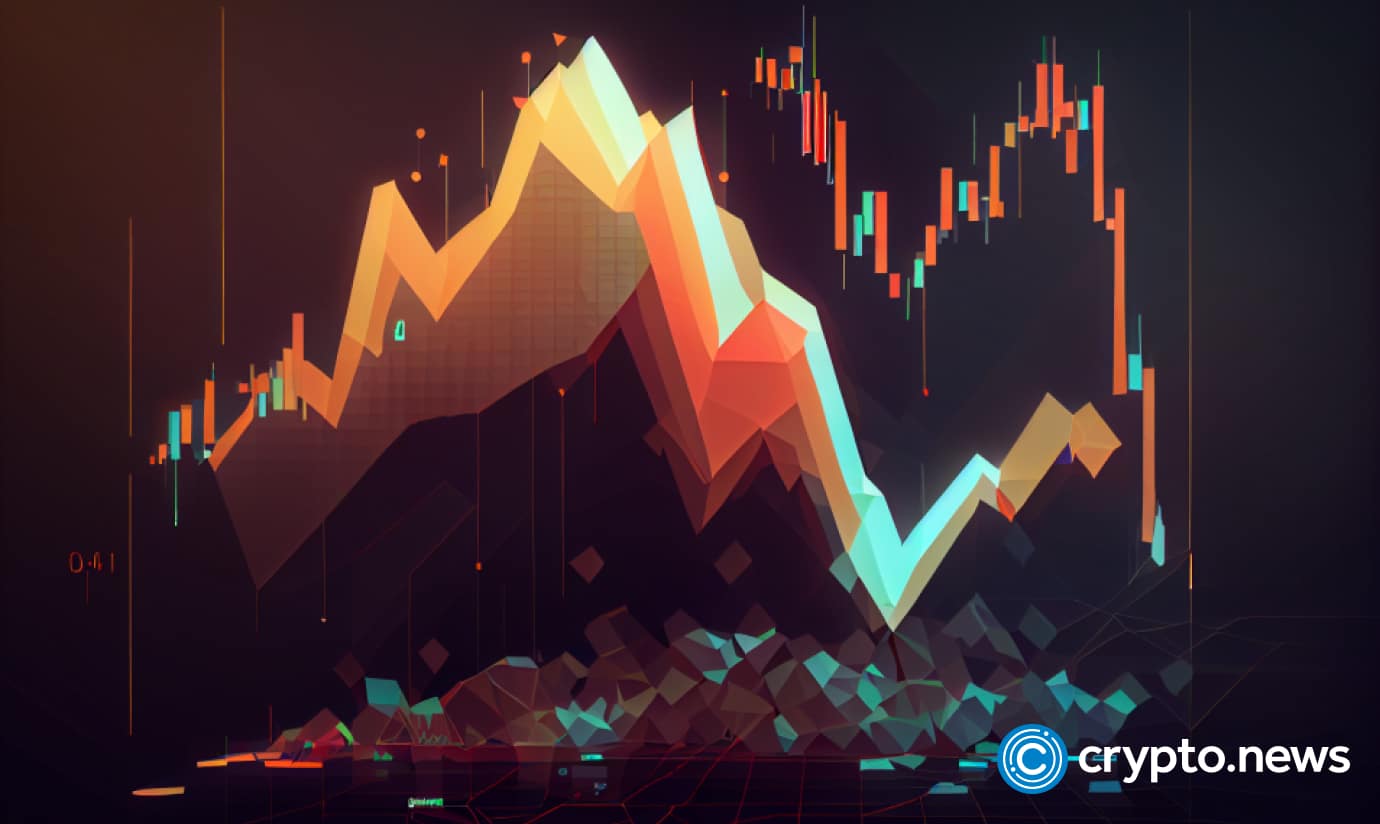 Conflux (CFX), the native token of the recently introduced blockchain, has declined by over 40% since its high of $0.3595 a week ago. This downturn is the latest development in the asset's performance, which had recently undergone a substantial surge.
As previously highlighted, CFX reached a 52-week high of $0.3595 on Feb. 21 after rallying over 1,000%. This was fueled by reports of its integration with the Chinese social shopping platform Little Red Book, as well as an announced partnership with China Telecom.
However, its bullish momentum was subdued by the bears, leading to intermittent declines. Notably, CFX plummeted by 14.05% on Feb. 22, dropping to a low of $0.2680 before staging a modest comeback that saw it close the day at a value of $0.2831, per CoinMarketCap (CMC) data.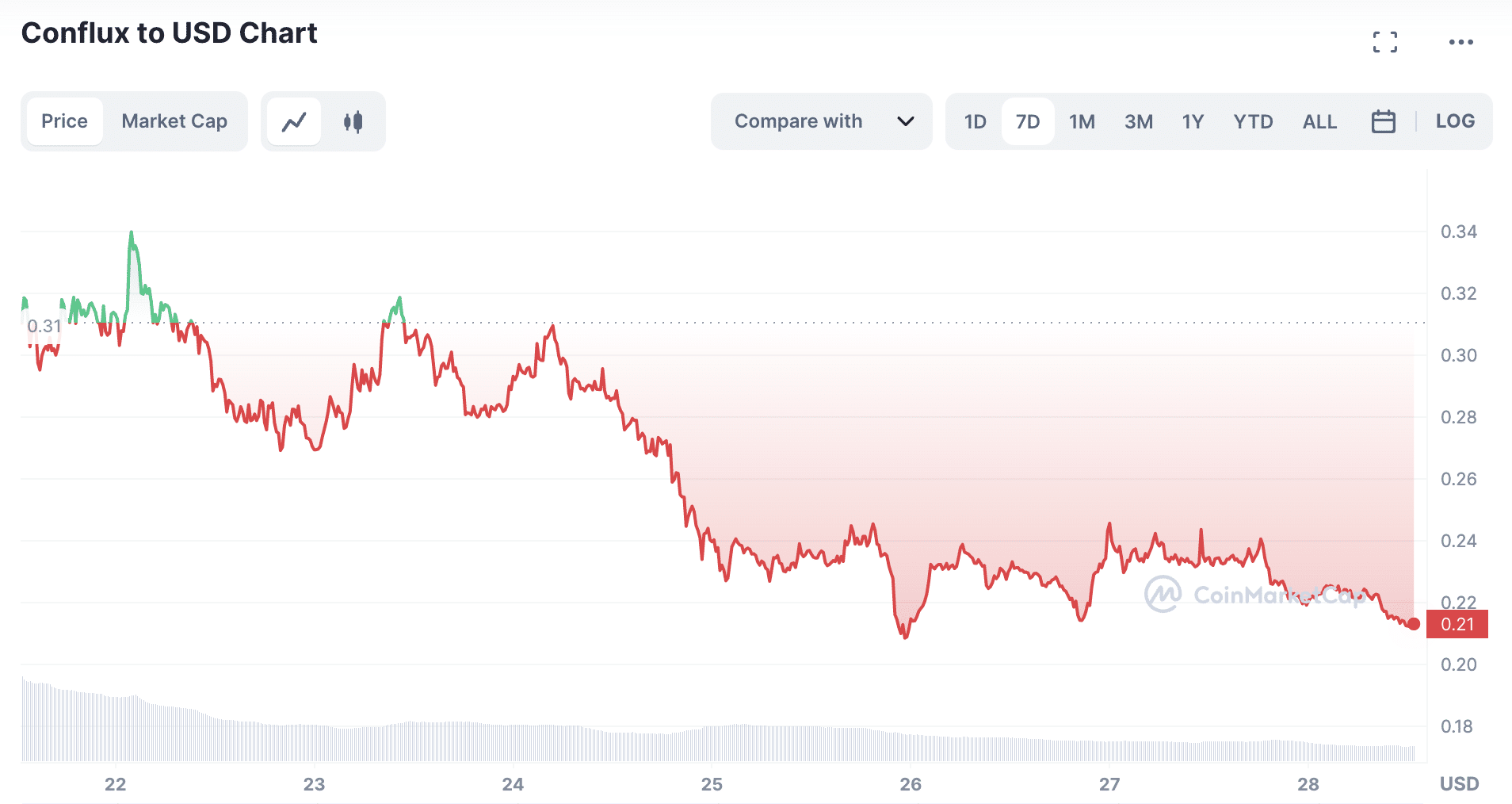 The asset's comeback spilled into Feb. 23 as it sought to recoup the previous day's losses. Conflux surged to a high of $0.3196 before facing stern resistance from the bears. Despite this, the asset managed to close on Feb. 23 at $0.3056, marking an intraday gain of 7.82%, according to CMC. 
Notwithstanding, this victory was short-lived, as CFX registered its largest intraday loss in history on Feb. 24, plummeting by 21.41% to end the day below the $0.25 mark for the first time since Feb. 20.
With its current value of $0.2129, conflux has declined by 40.77% since the Feb. 21 high. The asset has decreased by 33% in the past week, making it the highest-losing asset among the top 100 tokens within the time frame.
Consequently, this massive decline has had an adverse impact on conflux's market capitalization, as its valuation has dropped by 26% from the high of $728.2 million on Feb. 24 to the current value of $536.7 million. As a result, the asset has been battered to 82nd place on the list of most significant tokens by market cap.
This bearish trend has prevailed despite several partnerships inked by the Conflux team in an elaborate effort to foster brand awareness. One such partnership is the collaboration with Alchemy Pay to present a seamless fiat on-ramp payment solution.