ConsenSys Grants Seven Ethereum Blockchain Projects $175k Each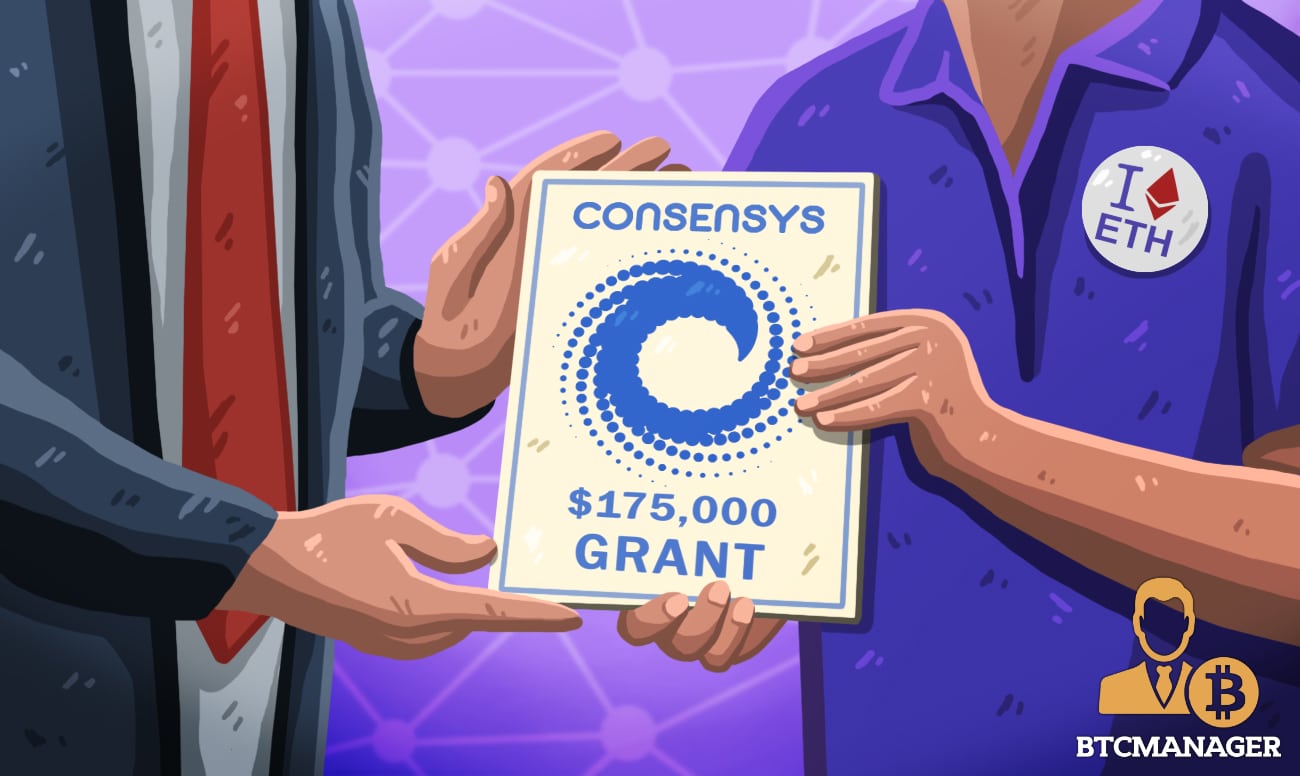 ConsenSys, a firm that claims to be focused on solving real-world problems with Ethereum blockchain solutions, is dishing out grants of $175,000 to seven credible open-source projects on the Ethereum network through its grants program. This according to reports, October 10, 2019.
ConsenSys Shines its Light 
Ethereum-focused firm ConsenSys has announced plans to give out $175,000 in grants to seven credible blockchain projects in the Ethereum ecosystem. 
Per sources close to the matter, the selected projects include Lighthouse, an Ethereum 2.0 client being developed by Sigma Prime which is an information security and distributed ledger technology firm; Tellor, a decentralized Oracle for decentralized finance (DeFi); and Alice, a platform for building decentralized applications and a host of others.
The grants program launched in February 2019, as part of efforts to accelerate the growth of Web 3.0 by lending a helping hand to projects dedicated to building highly functional applications, while also building platforms and solutions for Web 3.0.
Commenting on the initiative, Head of Experiential Marketing at ConsenSys Yadira Blocker hinted that though the grants program did not see many "super strong" applications during wave 1, it has so far received more than 150 applications and have successfully funded just 15 credible projects with a total of $330,000.
Not for the Money
Importantly, Daniela Osorio, ConsenSys marketing director has made it clear that the primary objective of the grants program is not to invest in profitable projects but to support projects that could potentially strengthen the Ethereum ecosystem.
Osorio says the team fishes out projects with great potentials by discussing with venture capital firms.
"We talk to VCs and we ask, "What are some great teams you've come across that you cant actually justify funding their ideas? It comes down to the theory of the 'tragedy of the commons.' We all need certain pieces to work for others to build something potentially more profitable on top."
As reported by BTCManager earlier in January 2019, ConsenSys along with Harvard University's Public health graduate school and Levi Strauss Foundation received an $800k federal grant for the development of a blockchain-based platform that would track health records of factory workers.