Coronavirus: Chinese Insurance Firms Tap Blockchain for Rapid Claims Processing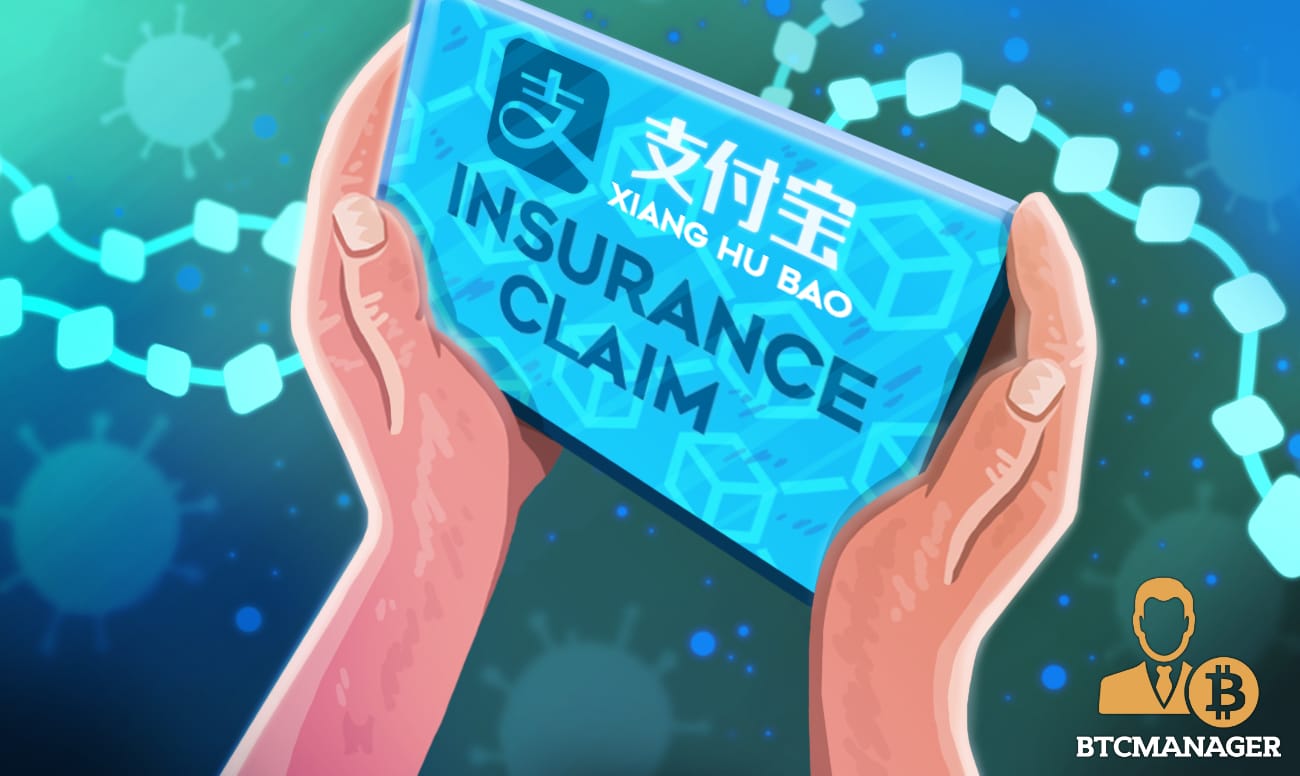 Chinese Insurance service providers are increasingly adopting blockchain technology for faster claims processing to significantly reduce the need for face-to-face contact amidst the coronavirus outbreak in the region, reports The South China Morning Post on February 10, 2020.
Limiting Coronavirus Spread with DLT 
Since the deadly coronavirus broke out from China's Wuhan area late last year, there have already been 40,651 reported cases, and 910 deaths, with an alarming 36,191 people still infected with the virus.
In the latest development, insurance service providers in China have once again proven that blockchain technology can indeed solve real-life problems, by using the revolutionary technology to fast track insurance claims payouts and entirely eliminate the need for face-to-face contact.
Per sources close to the matter, Xiang Hu Bao, an online blockchain-powered mutual aid platform from the stables of Alibaba's Ant Financial, which offers basic health plans (a one-time payment of up to $14k) has been using blockchain technology to speed up settlements and reduce fraud for its 104 million users.
Commenting on the use of DLT by the platform a spokesman for Ant Financial said:
"Xiang Hu bao has been able to process claims and make payouts faster to participants, due to the decentralised, trust-free nature of blockchain technology. Claim applicants can submit their supporting documents as evidence while investigation firms can get instant access to them on the blockchain and all stakeholders can see the entire process."
More DLT Adoption 
In the same vein, Blue Cross (Asia-Pacific) Insurance, a Hong Kong-based insurance service provider established in 1969, and it's currently part of the Bank of East Asia (BEA), has revealed that it has used blockchain technology to significantly reduce its paperwork, as well as the time spent on back-end data verification, thereby reducing the pressure on healthcare services.
Notably, Blue Cross claims its blockchain-based platform can comfortably process more than 1,000 transactions per second without the need for human involvement.
Patrick Wan, managing director at Blue Cross said:
"Our blockchain-based claims solution has played a huge role during the coronavirus outbreak by completely eliminating paperwork and the need for back-and-forth documents delivery to clinics. This really helps to curb the risks of infection from face-to-face contact."
In related news earlier in January 2020, BTCManager informed that Binance crypto exchange had pledged to donate $1.44 million to help fight the coronavirus outbreak.