Cottonwood Vending Receives Bitlicense in New York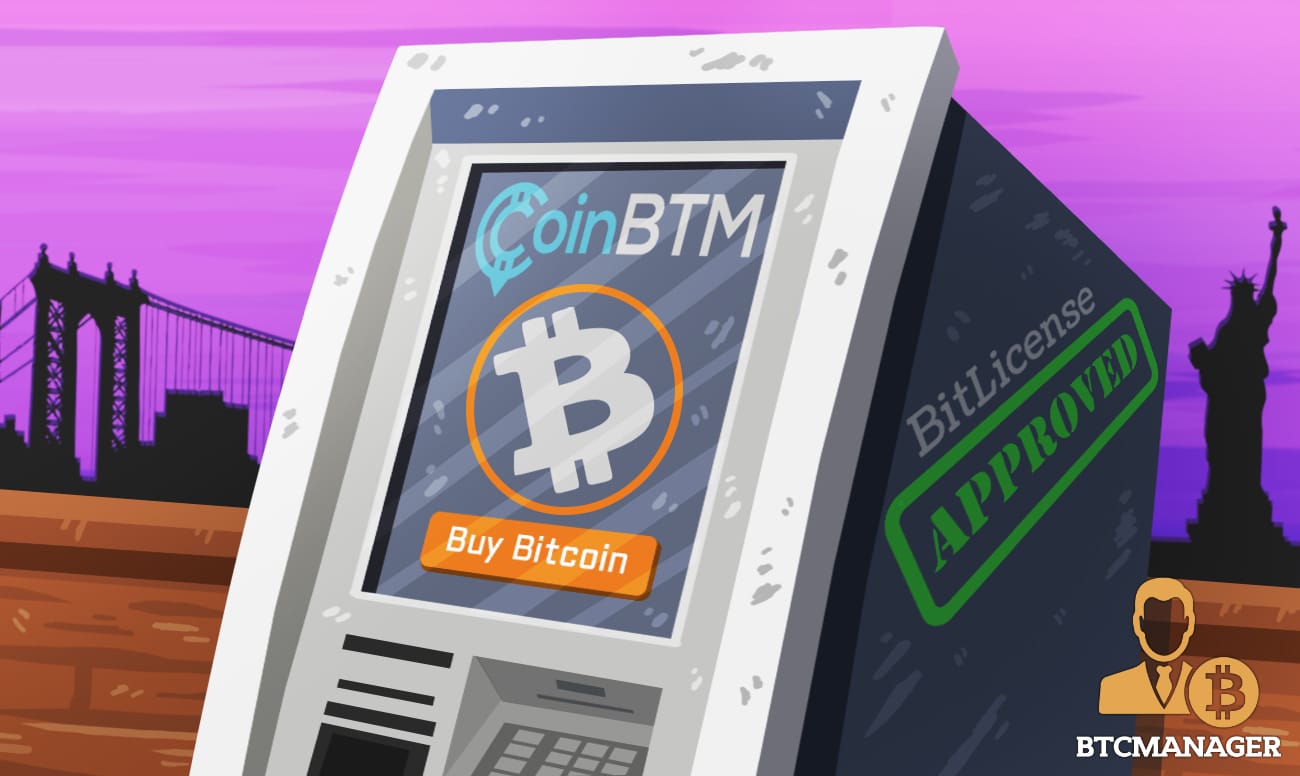 Cottonwood, a Bitcoin ATM operator, has confirmed in a January 31, 2019 tweet that they have received a virtual currency license from the state of New York.
A License to Sell
Cottonwood Vending LLC has gotten 2019 off to a productive start, announcing on January 31, 3019, that they have received their virtual currency license from the New York State Department of Financial Services (NYDFS) via a tweet.
"DFS Grants Virtual Currency License to Cottonwood Vending LLC, Continues to Advance Responsible Innovation in New York's Fintech Industry," the tweet says.
Cottonwood operates in New York and the surrounding areas as a Bitcoin ATM dealer. Their ATMs allow users to automatically deposit fiat currency to buy and sell bitcoin through the use of their wallets or withdraw cash. Their ATMs are touchscreen and automatically syncs with the wallets.
Crypto on the Go
Cottonwood is one of many crypto ATM dealers who has received virtual currency licenses in New York recently. Others include CoinSource, who received theirs in November 2018 from the NYDFS. BitPay, a crypto payment processor also received theirs in July 2018.
Virtual currency licenses, or BitLicenses, as they are often called, are known to be given only after a very rigorous review process by the NYDFS which includes anti-money-laundering and counter-terrorism-financing investigations. On top of this, records of transactions must be kept for at least ten years and background checks are carried out on all employees.
Stephen Pair, the CEO of BitPay, remarked at the time of receiving the license:
"New York state has one of the strictest policies around businesses involved in cryptocurrency and working through the approval processes to obtain a License was important to BitPay. We believe this hard work will pay off as New York presents significant business opportunities for BitPay."
Virtual currency licenses were first introduced in 2014 to the NYDFS by Benjamin Lawsky, New York's first Superintendent of Financial Services. The license has helped to create some much-needed regulatory framework in the state of New York and is sought after as an entry requirement into the New York virtual currency market.
The Bitlicense had initially received some pushback from those who felt that it went against the very idea of cryptocurrency, which is a lack of institutional regulation. However, many in the industry have since warmed to the idea.