Could Miami be the New Crypto Hub?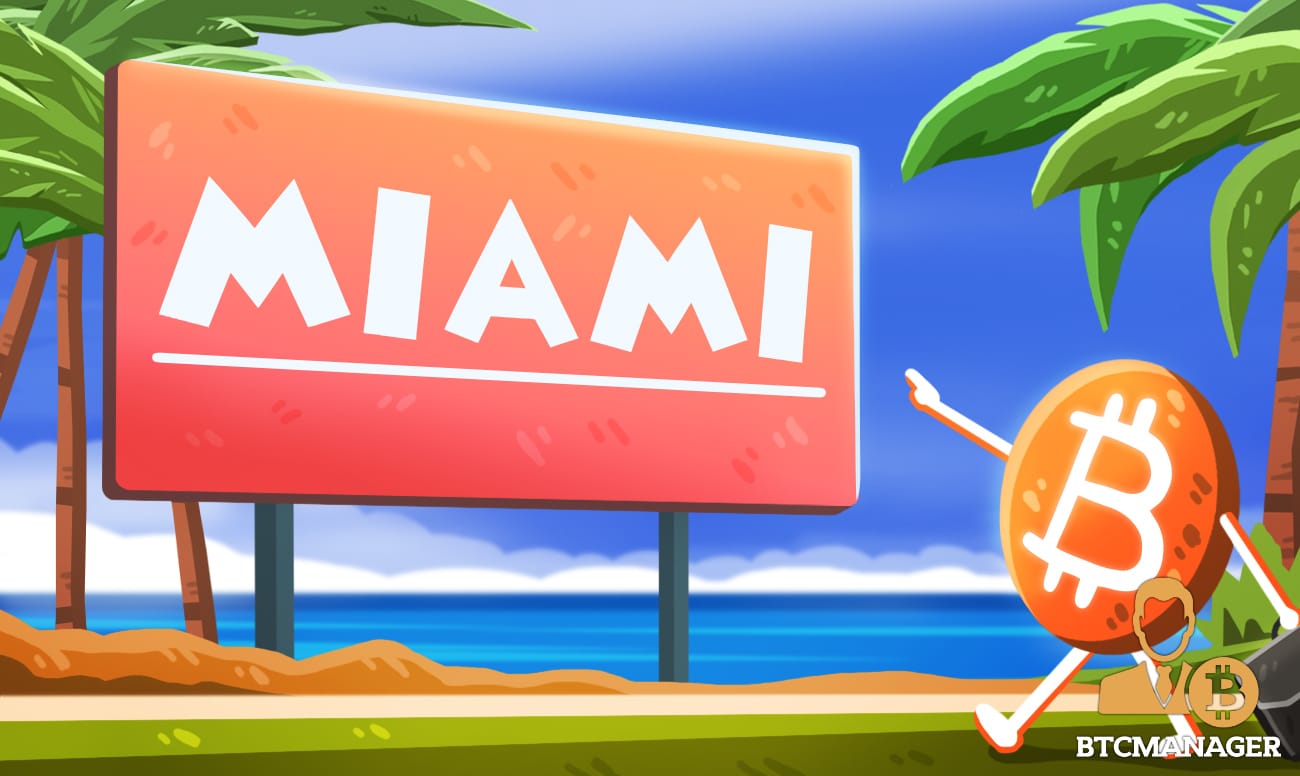 Miami has been recently making news with its increased crypto activity. Guy Hirsch, U.S. managing director for eToro, said the crypto activity in Miami is driven by the volume of both the traditional financial and crypto-monetary players. 
What Has Been Happening in Miami
The latest, less than 48 hours after one cryptocurrency exchange declared it would transfer its U.S. headquarters to Miami, another revealed it, too, is developing a Miami presence. They are currently flocking to Miami and the push by Miami Mayor Francis Suarez to make Miami a tech hub.
eToro, the world's second-largest exchange by the number of weekly visits, revealed it has begun seeking office space for a 50-person U.S. hub that will share tasks with its present U.S. site in Hoboken, New Jersey.
eToro, founded in Israel, is home to over 19 million weekly visits just via Binance, now the most popular cryptocurrency exchange globally, which is now located in the Cayman Islands.
'eToro,' said Mayor Francis Suarez in his statement, "enforces Miami's determination that this is not just an occasion but a movement and that we are on the path to becoming the Capital of Capital."
eToro's Plan for Miami 
eToro's announcement followed the news that Blockchain.com,  with ambitions to generate 300 employees over the next 18 months, will move its United States headquarters from New York to Miami.
And roughly 15,000 enthusiasts of crypto met at the Mana Wynwood convention venue to take part in Bitcoin2021 which was considered to be the world's greatest Bitcoin meeting.
Additional announcements have been made from the crypto world in Miami, including establishing a start-up fund of 25 million dollars and introducing new, urban cryptocurrencies. Investors will be able to enhance city revenue while generating their own money.
Not Just for the Crypto Opportunities
Because of the absence of state taxes and comparatively permissive coronavirus measures in Florida, the city's multicultural workforce and closeness to Latin America has attracted techies away from Silicon Valley and New York since the end of last year.
The number of people who have migrated is not quite obvious. Still, the increase is evident – the Miami Realtor Association reports that property values are rising by around 35per cent in only one year.
Beyond cryptocurrency, a stream of firms continues to see the city declare a presence or investment in Miami. A desire to escape winter weather, less restrictive pandemic rules and Suarez' relentless courtship have combined to improve the prestige of Miami as a tech centre in a manner that had previously looked out of reach.