Court Rules Against the Purchase of Land and Citizenship With Central African Republic's Crypto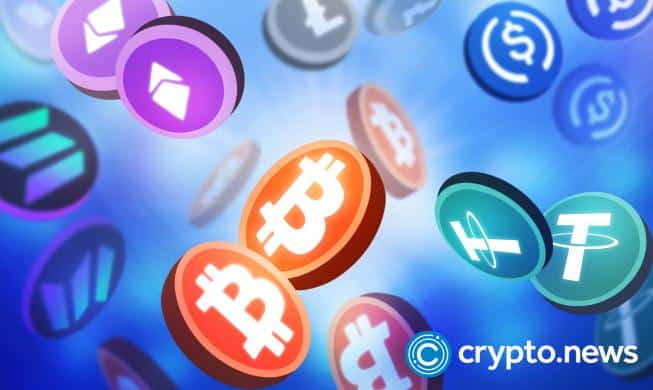 The Constitutional Court, a top court in the Central African Republic (CAR) has ruled that it was unconstitutional to purchase land and citizenship with the government-backed crypto, Sango Coin.
Purchase of Land and Citizenship With Sango Coin Unconstitutional
According to Reuters on Monday (August 29, 2022), the Constitutional Court said that enabling investors to purchase e-residency, citizenship, and land using the Sango Coin is unconstitutional seeing that nationality has no market value. 
The ruling came shortly after the CAR government launched the Sango Coin in July 2022. The crypto initiative, which has seen massive support from President Faustin-Archange Touadéra, is seen as a means to financial inclusion and aims to build a cryptocurrency hub to attract investors.
The Sango website shows a list of benefits for potential investors when they lock the government-backed coin. CAR citizenship can be obtained for $60,000 worth of Sango Coins, which will be locked for five years.
Also, an e-residency can be purchased for Sango Coins worth $6,000, with the tokens also locked for three years before returning the coins to the owner. In addition, investors looking to get a 250 square meter plot of land will need to lock $10,000 in Sango Coin for 10 years after which they receive their crypto.
As previously reported by crypto.news in June, President Touadéra revealed plans to tokenize the country's mineral resources. CAR has significant mineral deposits, some of which include diamond, limestone, copper, cobalt, lithium, manganese, and iron. 
The planned tokenization efforts are aimed at providing more jobs and boosting the nation's economy, while also opening CAR to several investment opportunities.
Meanwhile, in response to the current court ruling, Albert Yaloke Mokpeme, the presidency spokesman, told Bloomberg:
We respect the court's decision and we're now looking at another way to offer land and citizenship to investors.
Crypto as a Possible Solution to Economic Woes
CAR first made headlines in April when lawmakers unanimously adopted a bill that made bitcoin a legal tender, thereby making it the first African country and the second globally after El Salvador to make such a move. 
Like El Salvador, CAR's bitcoin legalization drew concerns from the International Monetary Fund (IMF), which believed that adopting BTC was not a "panacea for economic challenges."
The Central African Republic has been plagued with war and violence, with over 70% of its population living below the poverty line, despite the country's abundant natural resources.
Amid inadequate infrastructure and low adult literacy, authorities hope that legalizing bitcoin and creating a crypto token would benefit CAR's populace.
El Salvador's BTC adoption plan is also experiencing some setbacks, with the value of the crypto plummeting from its all-time high in November 2021, to currently trading at $20,000.
Furthermore, recent reports reveal that more than half of the population has embraced the number one cryptocurrency, with many of them preferring the US dollar.