Credit Suisse Leak Exposes Financial Foul Players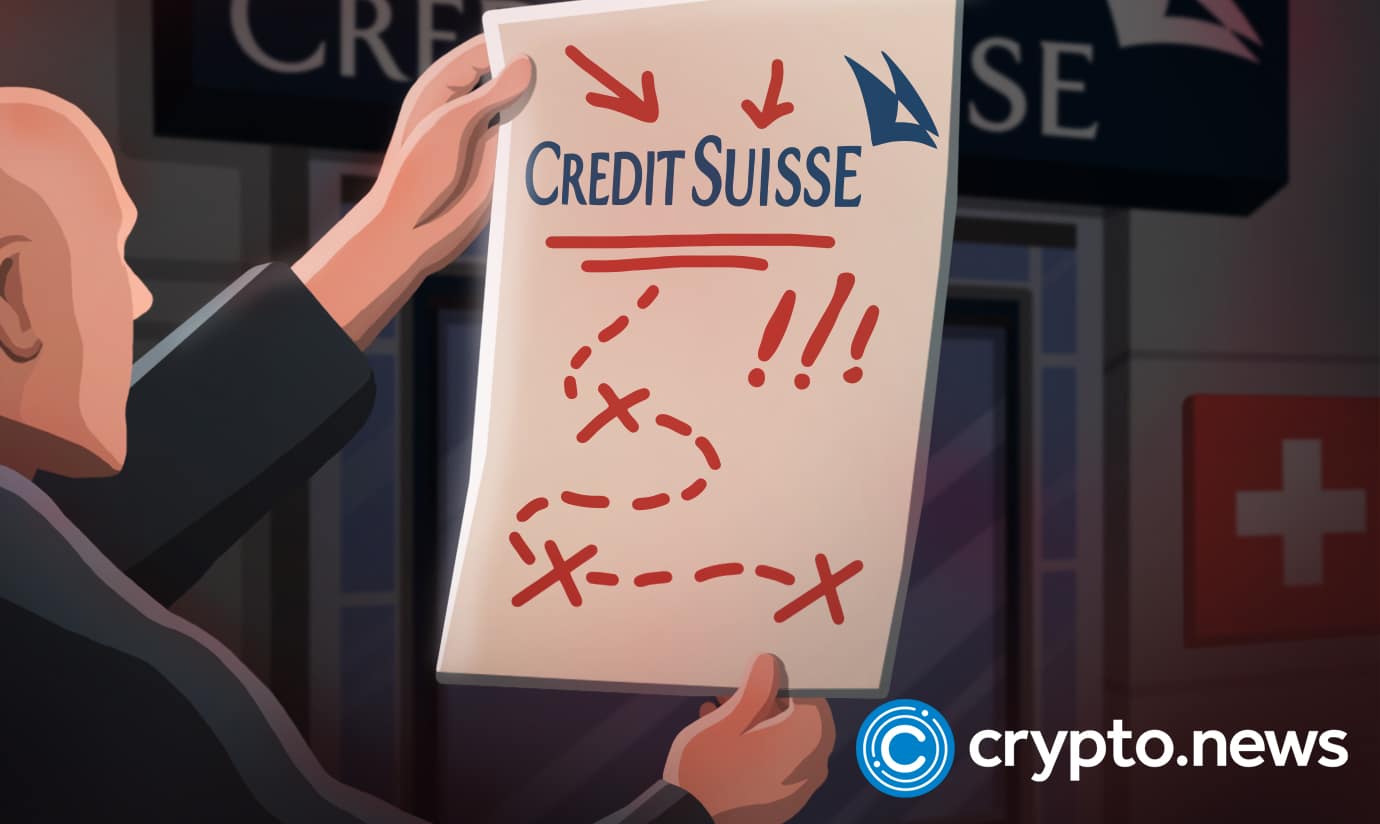 A massive Credit Suisse leak has exposed dirty players, including corrupt politicians who own over 80B Euros in the Swiss bank. A whistleblower leaked the bank's data to expose immoral banking practices behind the organization.
Credit Suisse Leak Largely Exposes the Underworld Banking
Financial foul play has been a menace in the community for a long time now. People even believe that technologies like blockchain are abetting these immoral practices. However, the rot seems to stretch more in the traditional financial system. Per the Guardian, a Switzerland bank, Credit Suisse, has suffered a massive leak of financial malpractices.
A whistleblower orchestrated the leak exposing secret owners of £80 B Held in the bank. The owners included a human trafficker and a billionaire who paid for a lover's murder. However, the bank has trashed any claims of being a rogue financial institution.
The bank released an official statement saying: 
"Credit Suisse strongly rejects the allegations and inferences about the bank's purported business practices," it added that the reported information is based on "selective information taken out of context, resulting in tendentious interpretations of the bank's business conduct."
To its defense, the bank claimed that most of the leaks were historical and dated back to an age when financial rules were not very clear. While some of the cases date back to1940s, over two-thirds expose irregularities done after the year 2000. Most of the accounts were still in operation until the last decade, with some currently serving.
The leaked accounts of Credit Suisse are linked to clients living in over 120 jurisdictions. Most of them are from developing countries. Countries With the highest counts of leaked accounts include Venezuela, Ukraine, Egypt, and Thailand. These nations are also known to struggle against offshore hiding of wealth by wealthy citizens.
What Was in the Leaks?
Credit Suisse is battling major scandals, and another one has been unearthed. The bank has been exposed for offering rogue services and aiding in financial foul play. Its data has been leaked detailing how it is helping individuals from other countries to hide their dirty money.
The bank is now the first to face criminal charges in the country and strongly denies them. The charges against it revolve around helping shady individuals and organizations in money laundering. The leak could also be more extensive than just Credit Suisse as more information shows that Switzerland may be a home for rogue bankers.
The country has secretive banking laws, making it a good target for bad players. A report by a local source shows that Swiss banks manage about £6.3tn, and nearly half of it belongs to foreign clients. Same as the Credit Suisse leaks, the money owned by foreigners may also be dirty.
The Credit Suisse leaks show how much the traditional financial system can be misused even by respectable organizations. Luckily, the incoming blockchain technology seems to solve these issues. All network transactions are recorded in a ledger that can be reviewed with the correct tools. Therefore, it discourages rogue financial activities like what happened with Credit Suisse.