Crypto and AI mania shine spotlight on Chainlink and Borroe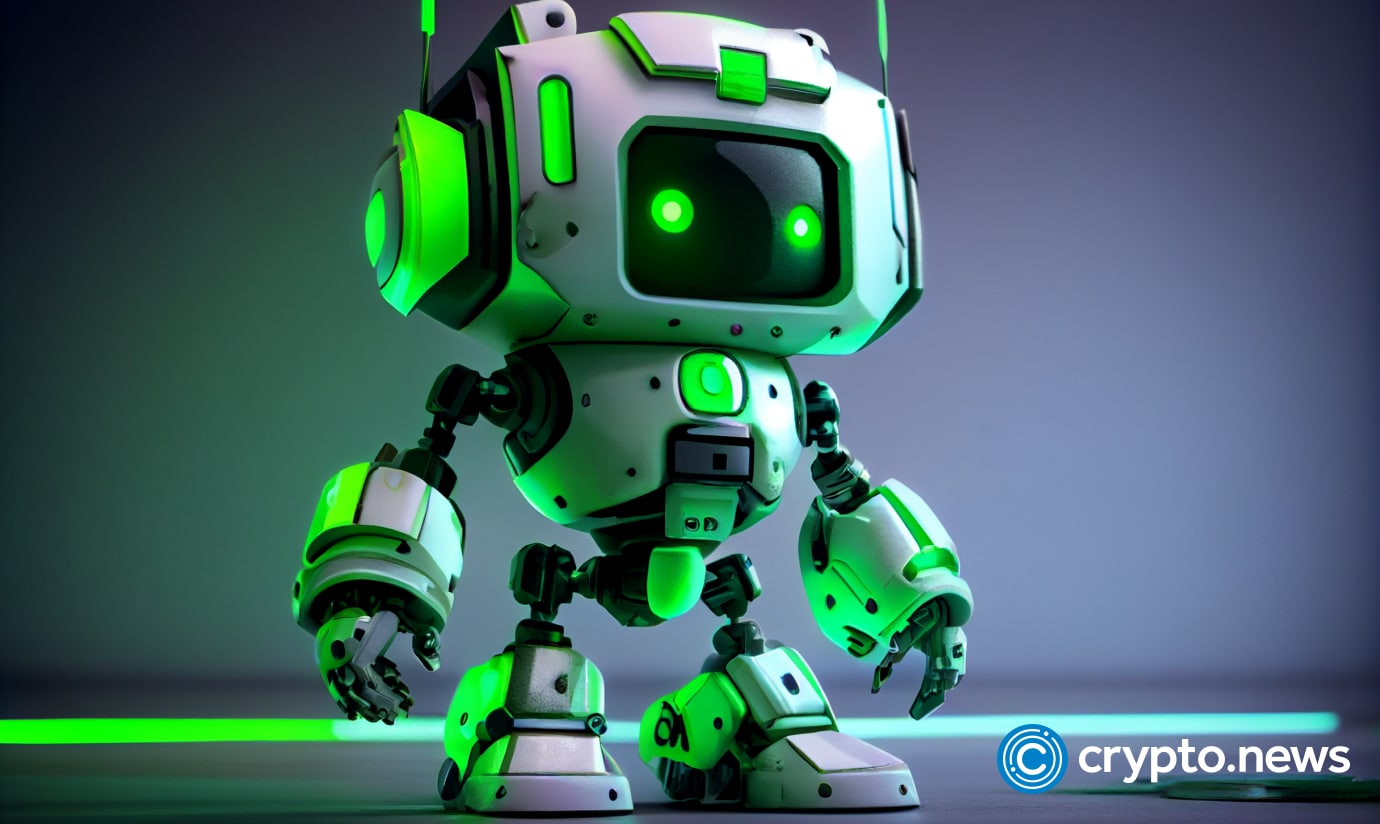 The intersection of crypto and artificial intelligence (AI) is a fascinating topic gaining attention from investors and tech enthusiasts.
Two projects, Chainlink and Borroe, are particularly noteworthy for implementing these technologies. 
Let's examine these projects and how they are changing the crypto and AI landscape.
Crypto mania
Crypto popularity can be traced back to the influence of online communities and social media. 
These digital assets often have unique names and logos, and their practical use has driven their success.
While some were initially viewed as a novelty, alternatives have since surged in value, sometimes even creating potential opportunities.
Chainlink is a tech giant
Chainlink's decentralized Oracle solution connects smart contracts with real-world data, allowing them to interact with external sources and expand their potential applications.
The project's success can be attributed to various factors.
Solid fundamentals: Chainlink has a reputable team and a strong technical foundation. Its technology has real-world applications that set it apart from regular projects.
Growing adoption: Chainlink's oracle services have become increasingly essential in decentralized finance (defi) as various industries continue to adopt it.
Reliable partnerships: Chainlink has collaborated with various well-known tech and financial firms, enhancing its reputation and allowing for more extensive possibilities.
Borroe is the AI token to watch
Borroe Finance is a project that combines blockchain and AI technology to disrupt the non-fungible token (NFT) market. The web3 community can convert future recurring income into NFTs through this platform.
Borroe features and highlights:
NFT marketplace and AI integration: Borroe's NFT marketplace uses AI-powered risk assessment to ensure that transactions are safe and easy. This way, clients can turn future earnings into NFTs, creating a real peer-to-peer experience.
Incentives for community funding: Borroe encourages community funding by giving sellers benefits and discounts to attract investors. This method helps create an engaged and active community focused on the project.
Fair compensation for creators: Borroe prioritizes artists and creators by issuing NFT royalties for every subsequent sale. Focusing on fair pay helps make the platform more appealing and sustainable.
Chainlink and Borroe: a unique combination
The recognition of Chainlink as a reputable tech entity and Borroe as an inventive AI platform underscores the crypto market's diversity and potential. 
These projects stand out because of their solid foundations and unique value propositions, making them attractive to investors currently exploring their options.
Conclusion
There is surging interest in AI, drawing investors and tech enthusiasts. Amidst this trend, projects like Chainlink and Borroe appear to stand out.
Chainlink's applications and partnerships position it as a tech player. On the other hand, Borroe's NFT marketplace and AI integration are distinguishing features.
Investors need to research diligently as the crypto market is constantly changing. While cryptos can provide opportunities, they also come with risks. By understanding the foundation and benefits of projects like Chainlink and Borroe, investors can gain a better understanding before investing.
Explore the Borroe (ROE) Presale:
Buy Presale: https://borroe.finance/
Website: https://borroe.finance/
Telegram: https://t.me/borroe_finance
Twitter: https://twitter.com/Borroe_Finance
Disclosure: This content is provided by a third party. crypto.news does not endorse any product mentioned on this page. Users must do their own research before taking any actions related to the company.