Crypto Advocate, Andrew Yang, May Become Mayor of New York City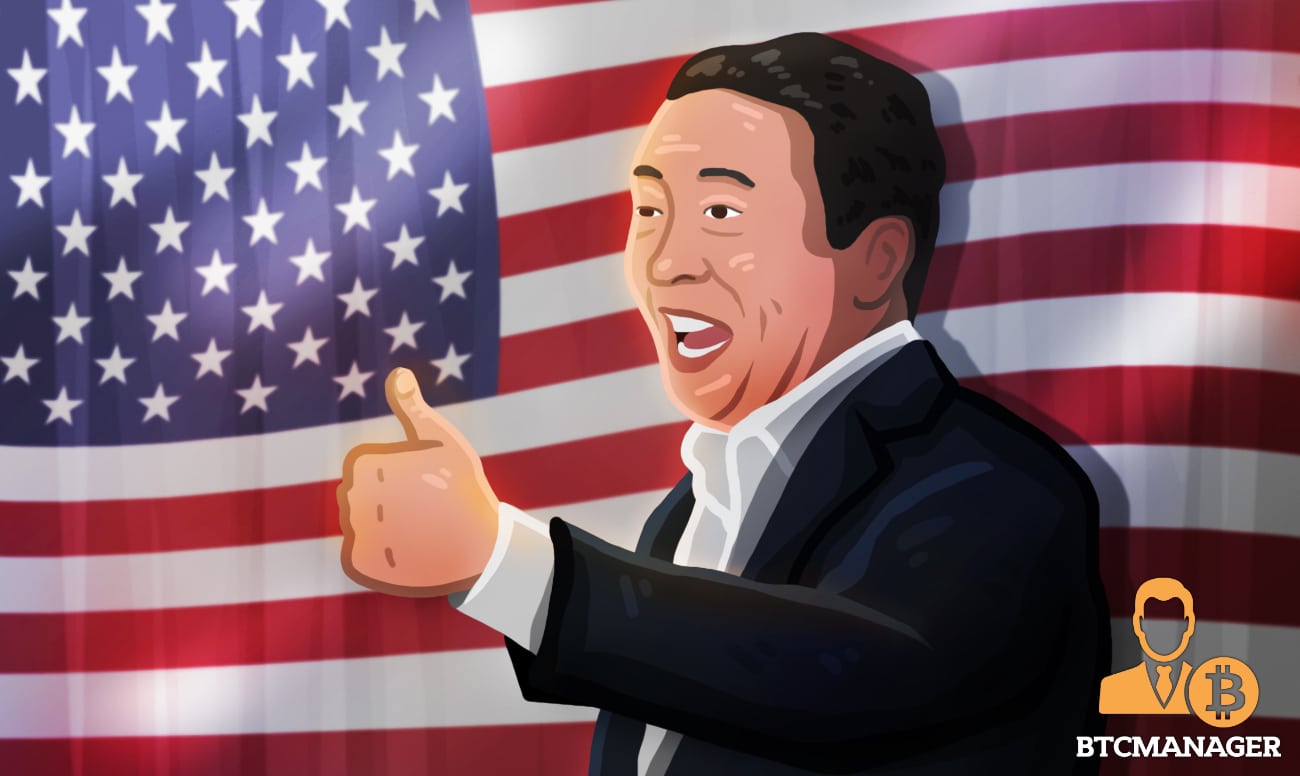 Andrew Yang–a crypto advocate and the Democratic Party candidate for New York City Mayor, leads polls and is likely to replace the incumbent, Bill de Blasio, Politico reports on Feb 11.
Former Presidential candidate, Yang, is Popular in New York
The 46-year politician is popular among voters whose primary concerns are about the low rate of coronavirus vaccine distribution, rising crime rate, and slow economic recovery.
From those surveyed by Core Decision Analytics, 84 percent recognize. Out of this, 28 percent say they will vote for him.
In total, the firm surveyed 842 Democratic voters online between Jan 20 and 25. This survey is the first to be released ahead of the main primary to be conducted on June 22.
Andrew is ahead of his competitors, including Eric Adams, the Brooklyn Borough President, and Scott Stringer—the New York City Comptroller. Sixty-six percent of those surveyed recognize his name, but only 13 percent said they would vote for him.
On the other hand, voters struggle to point out other candidates like Maya Wiley, Shaun Donovan, Dianne Morales, Kathryn Garcia, and Ray McGuire.
Coronavirus Vaccine Distribution is a Top Priority for Voters
Voters are still apprehensive of the effects of the coronavirus pandemic on their livelihoods. Three out of 10 surveyed said they want to see the government efficiently distribute the COVID-19 vaccine.
Nineteen percent want the economy to be re-opened, giving a reprieve to small and medium-sized businesses whose activities have been decimated by the virus. Another 16 percent point to their crime and history, with a majority desirous to see police reforms.
Andrew Yang is pushing the idea of Universal Basic Income after announcing that he's run for mayor early this year.
Andrew Yang Would Regulate Cryptocurrencies If President
A pro-Bitcoin politician, he advocates for the regulation of digital assets. When running for president, Yang said he believes the underlying technology enabling cryptocurrencies is secure, transparent, and efficient.
"It is 100 percent technically possible to have fraud-proof voting on our mobile phones today using the blockchain. This would revolutionize true democracy and increase participation to include all Americans—those without smartphones could use the legacy system, and lines would be very short."
The United States lags in formulating and implementing cryptocurrency and blockchain laws. In this race, China leads. As BTCManager reported, the PBoC is at the advanced stage of piloting the DCEP.