China: Citizens Already Spending Airdropped Digital RMB as DCEP Testing Continues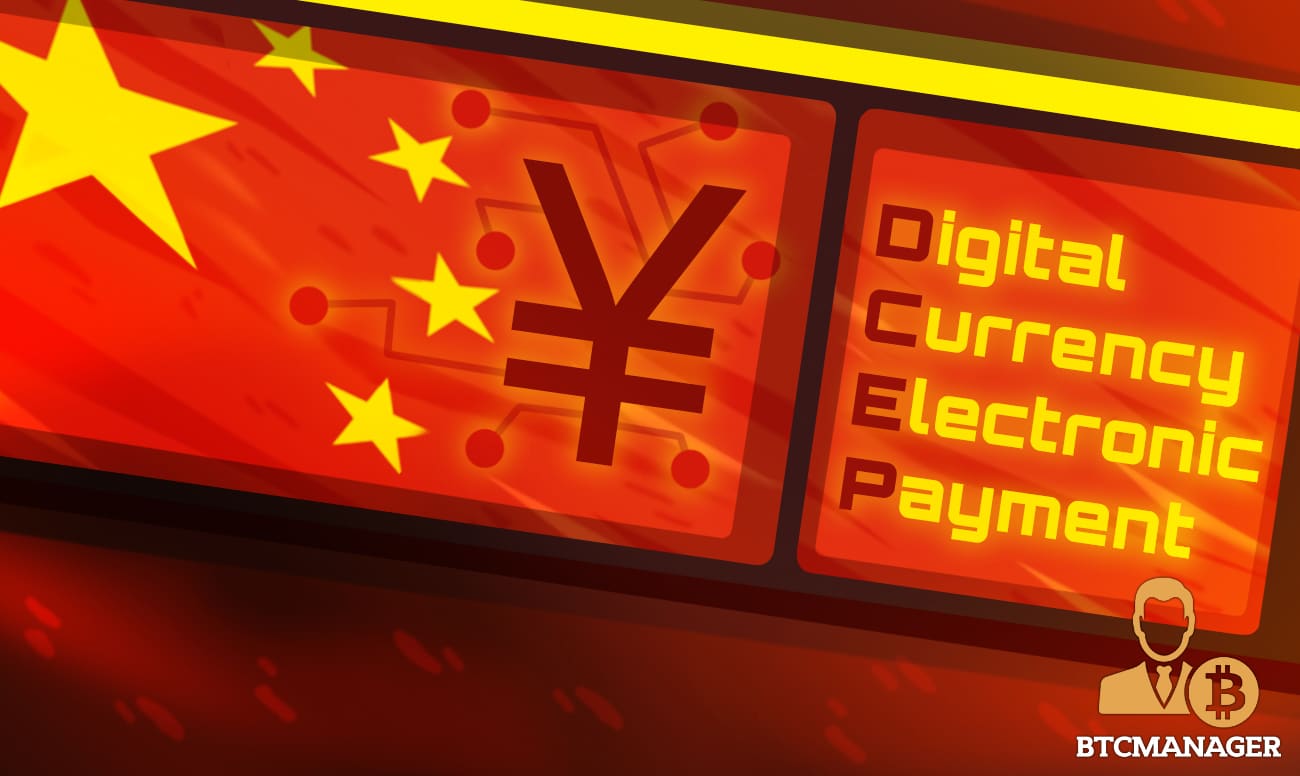 Lucky recipients of the recent digital currency electronic payment (DCEP) airdrop are already spending their free digital yuan. China's planned DCEP — the country's version of a central bank digital currency (CBDC) — is already undergoing several trials across the country.
$1.5M DCEP Airdrop Already Being Put to Use
According to Chinese crypto media outlet 8BTCnews, some winners of the Shenzhen DCEP airdrop are already spending their "coins" to purchase items at their local department stores. Tweeting on Tuesday (Oct. 13, 2020), 8BTCnews reported on a Shenzhen local purchasing a drink at a convenience store.
Much wow! A lucky guy who received 200 digital RMB got to use it to buy a drink in a convenience store. #CBDC #blockchain #China pic.twitter.com/vLVZ4Laxyq

— 8BTCnews (@btcinchina) October 13, 2020
Earlier in October, the Shenzhen government conducted a lottery to distribute 10 million digital yuan (~$1.5 million) to residents. According to reports, about 2 million people applied for the airdrop with 50,000 lucky winners carting 200 digital yuan each.
To actually use the airdropped digital yuan, lucky winners will have to download a DCEP wallet. Once this is done, they are then able to spend their free coins at over 3,000 retail outlets across Shenzhen metropolis.
The Shenzhen DCEP airdrop is only the latest in a series of pilot tests and trials designed to launch China's CBDC. Since the start of 2020, the People's Bank of China (PBOC) along with other stakeholders has taken steps to accelerate the development of its digital yuan project.
As previously reported by BTCManager, Beijing sees the DCEP as a viable channel of challenging the hegemony of the U.S. dollar in international trade. On the domestic front, there are also reports that the DCEP may play in role in the government's plan to dilute the duopoly of Tencent and Alibaba in the country's electronic payment market.
For now, the DCEP tests are only focusing on retail transactions. Indeed, partners like retail brands across industries like ride-sharing, e-commerce, and fast food have also signed up for China's CBDC tests.
In response to China's accelerated DCEP testing, other nations have also begun to experiment with CBDCs. APAC neighbors wary of losing ground to Beijing are reportedly planning to develop their own sovereign digital currencies.
According to the Bank of Japan (BOJ), the country's CBDC trials will commence in the Spring of 2021. Reports also indicate that Japan's central bank may require a new legislative mandate to issue any future digital yen.
South Korea also has plans to test the distribution of its digital won project in 2021. The country has reportedly completed phase 1 of its experimental CBDC.