South Korea Nears Final Stage of CBDC Pilot Test Program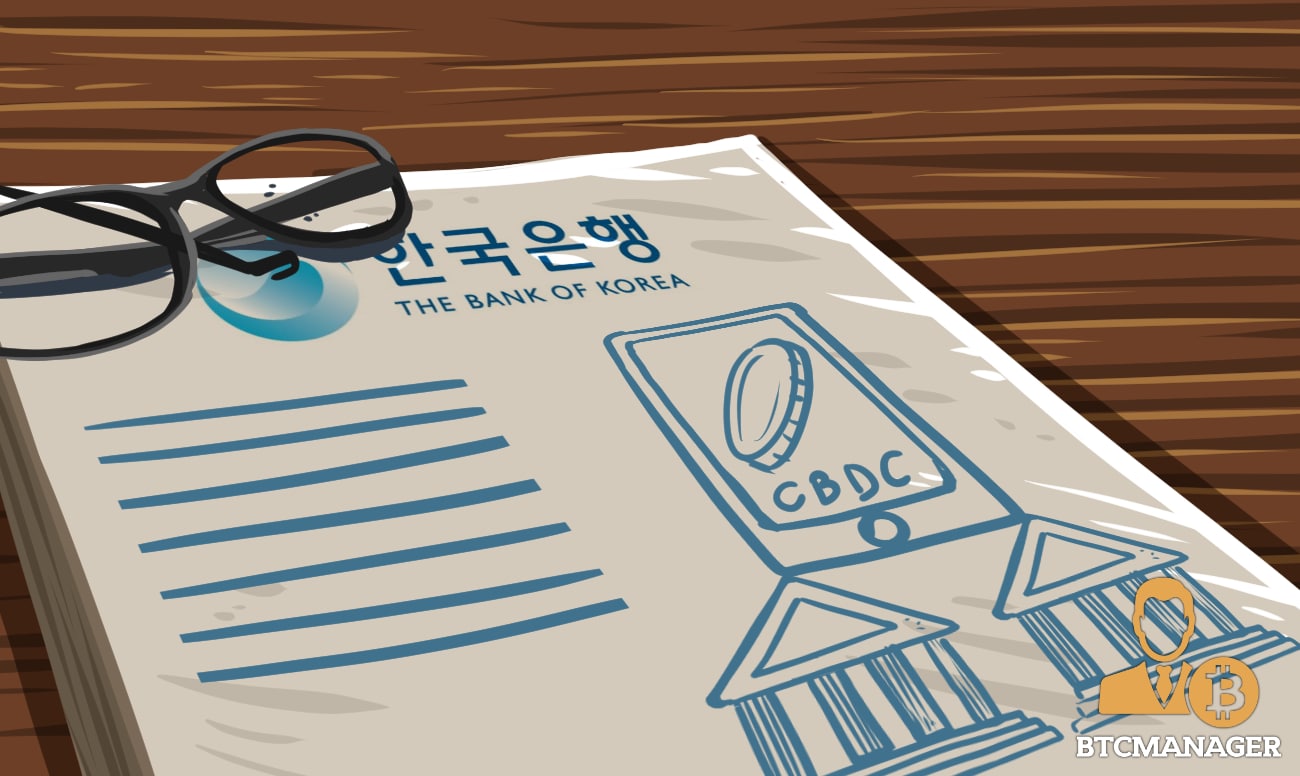 South Korea's central bank is preparing to enter the final phase of its central bank digital currency (CBDC) pilot program, as it hopes to start the distribution and testing of the digital won in 2021.
South Korea to Begin CBDC Trial in 2021

According to the Korea Times on Wednesday (October 7, 2020), the Bank of Korea (BOK) is planning to begin the testing of its proposed digital currency at the start of 2021. This would signal the last phase of a 22-month pilot test that began in February 2020.
The CBDC test which would be monitored by the BOK will be distributed virtually to commercial banks. Also, the South Korean central bank reportedly stated that there are no immediate plans to collaborate with private organizations to trial its planned CBDC.
As reported by BTCManager back in April, the BOK introduced a pilot program to test to study the technicalities for issuing its digital won. The program is scheduled to run from February 2020 to December 2021.
The first stage of the pilot test which involved design and requirements of the CBDC ended in July 2020. Within the period, the BOK set up a six-member committee that would advise the bank on the launch of its proposed digital won. The committee work is expected to end in May 2021.
Following the completion of the first phase, the BOK is currently in the consultation stage, which started in September to end in December 2020. Meanwhile, the South Korean central bank stated that the trial phase does not mean that it will launch a digital won.
A statement regarding the CBDC testing from a BOK official according to the Korea Times, reads:
"We will create a virtual environment by using blockchain technology and test whether our CBDC can be used for real-world transactions. The CBDC will be issued and circulated in the virtual world and we are going to test a number of transaction scenarios under a variety of circumstances."
More Countries Test CBDC Projects

While South Korea is planning to enter the trial stage of its proposed CBDC project, other countries have started testing their CBDCs. Top of the list is China, who continues to dominate the digital currency scene.
China has been testing its CBDC across various cities, commercial banks, and institutions. A recent report revealed that the country's CBDC has been used in over 3 million transactions, which is worth 1 billion yen ($162 million).
Thailand's central bank is also testing its CBDC project for transactions among big corporations, while Cambodia is looking to launch its digital currency within a few months. On the other hand, newcomers like Brazil and Estonia have hopped on the CBDC  bandwagon.