South Korea Set Up Committee to Study Regulatory Obstacles for Potential CBDC Project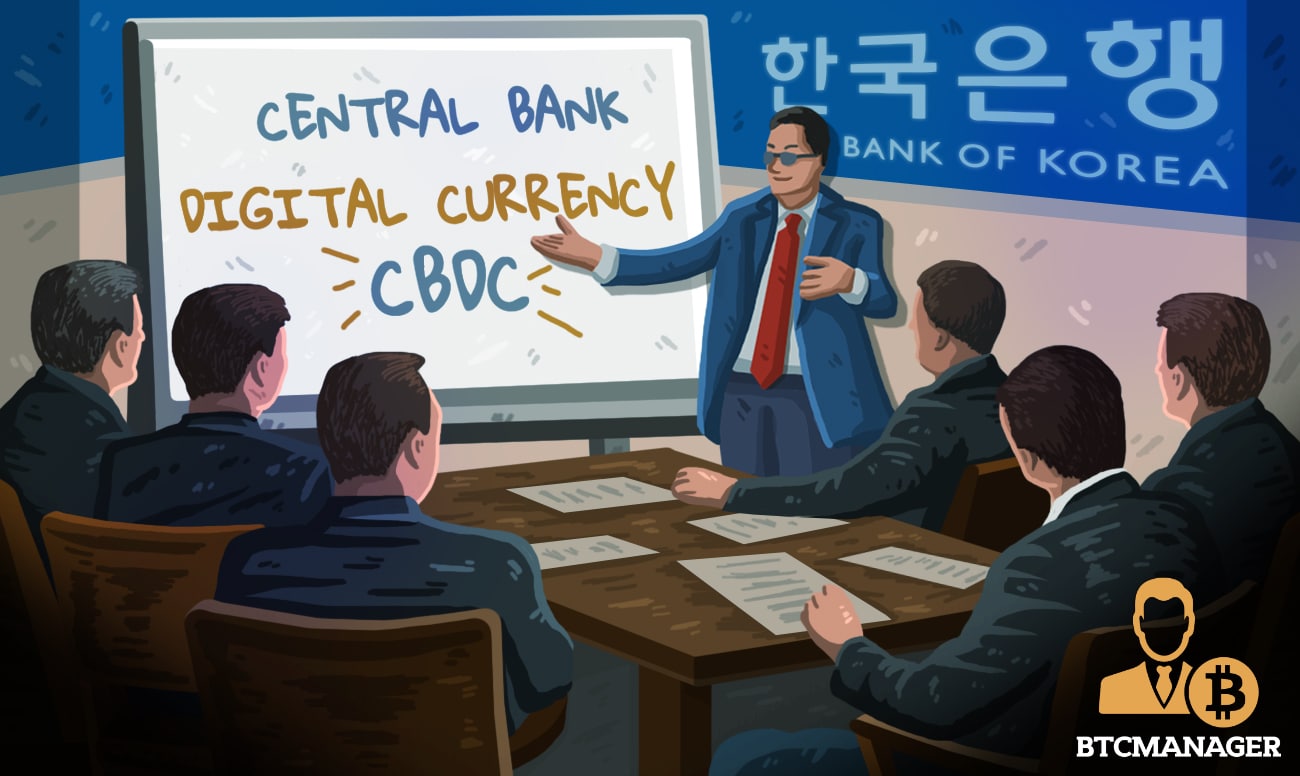 South Korea's central bank, the Bank of Korea (BOK) has set up a legal advisory committee that will look into any possible regulatory roadblocks when issuing its planned central bank digital currency (CBDC).
Bank of Korea Continues to Forge Ahead With CBDC Plans
According to The Korea Times on Monday (June 15, 2020), the South Korea central bank set up a panel consisting of six members, which include experts in commercial law and fintech. The new advisory committee will begin work on June 15 and will continue until May 2021. 
In a statement by the BOK regarding the function of the new six-member committee, the central bank said:
"We established the advisory group to discuss legal issues surrounding a CBDC and figure out which laws need to be revised or enacted for smooth progress in the BOK's possible issuance of digital currency,"
As reported by BTCManager in April 2020, the BOK rolled out a pilot program to study the various modalities for the launch of its planned CBDC project. Towards the end of 2019, the South Korean apex bank also set up a digital assets task force to investigate the potentials of a CBDC. 
Although the BOK has stated that it is in no hurry to issue a digital won, the central bank is nonetheless actively carrying out various investigations. The apex bank recently revealed that it was conducting research on the CBDC adoption by other central banks and gathering information to help with its intending digital won project.
CBDCs See More Adoption From Central Banks
While South Korea is still at the research stage regarding its CBDC project, China is clearly ahead of the game, as reports revealed that the country could speed up its digital yuan issuance for COVID-19 stimulus package payments.
Elsewhere, the De Nederlandsche Bank (DNB), the Netherlands' central bank, is also planning to launch its own CBDC. The country is also optimistic that it could play a leading role in CBDC development.  
More countries continue to join the CBDC bandwagon, with an executive of the Bank of England rallying support for CBDC issuance. The Bank of International Settlements (BIS0 has also stated that the present coronavirus pandemic could accelerate CBDC adoption. However, in a report back in May 2020, JP Morgan analysts stated that the popularity of CBDC projects could shake the U.S. dollar's hegemony.