Crypto Asset Management Firm Iconic Funds to Launch Bitcoin ETN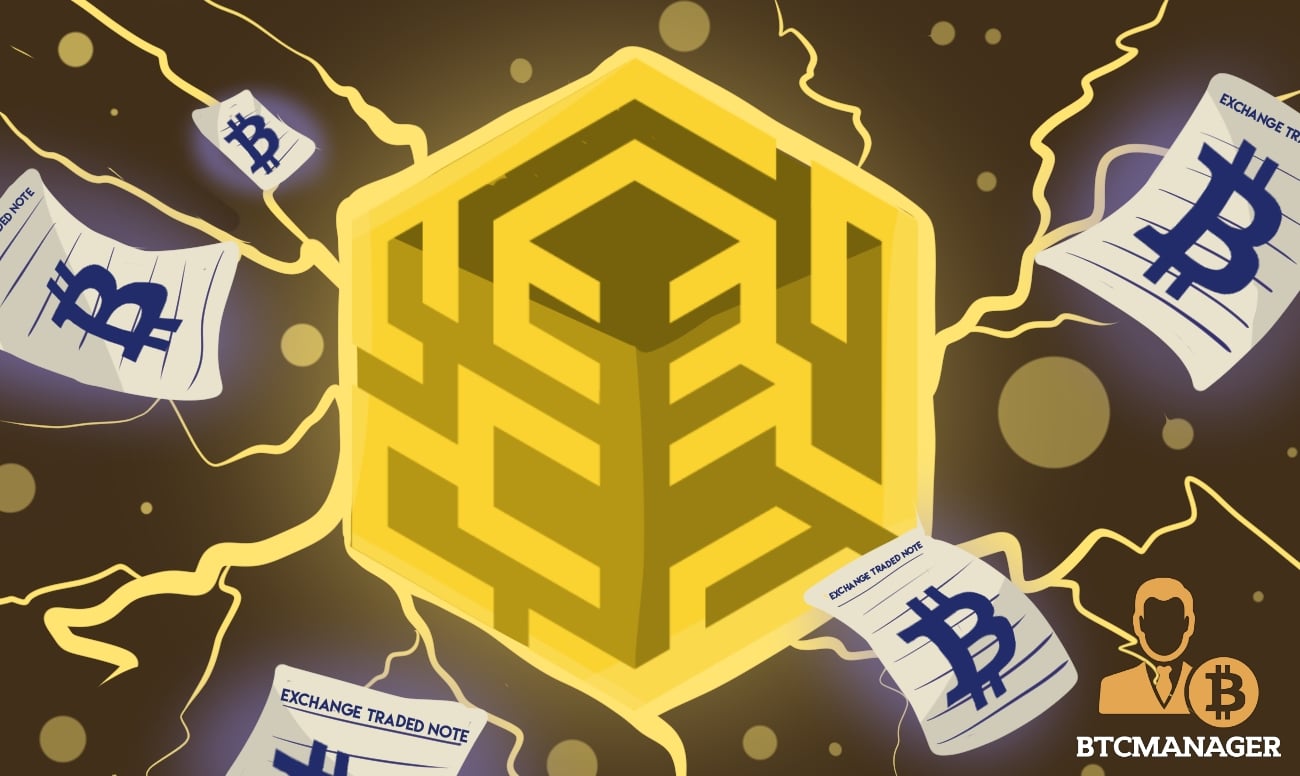 Iconic Funds, a leading regulated cryptocurrency asset management firm has announced plans to launch its Bitcoin Exchange Traded Note (ETN) of up to 100 million Notes, tracking the New York Stock Exchange (NYSE) Bitcoin Index (NYXBT). The ETN will be available to both retail and institutional investors, according to a press release on October 29, 2019.
The Iconic Bitcoin ETN 
At a time when U.S. regulators are still feeling quite reluctant to greenlight any Bitcoin Exchange Traded Fund (ETF) proposal, Iconic Funds has announced that it's launching a Bitcoin Exchange Traded Note (ETN) in a bid to make it easier for people to invest in Bitcoin through a regulated platform.
Per sources close to the matter, Iconic Funds is hatching plans to roll out a 100-million-Notes Bitcoin ETN hat that will track the NYSE Bitcoin Index.
For those who are unaware, an ETN is simply unsecured debt security that tracks an underlying index of securities traded on a top exchange. Just like a bond, a typical ETN has a specific maturity date and it's backed solely by the credit of the firm issuing it.
Notably, Iconic Funds has hinted that its Bitcoin ETN will not have a fixed maturity date, but investors have an option to put the ETN on a quarterly basis. 
Trading Begins in Q4
The firm says the minimum subscription size for qualified investors is set at 100,000 Notes at an issue price of 1 EUR per Note, and interested entities will be able to subscribe with both EUR and BTC.

Earlier in August 2019, Iconic Funds secured an in-principle approval from the Malta Financial Services Authority (MFSA) to enable it to launch its fully regulated Crypto Asset Index Fund which aims to invest in the top-20 cryptocurrencies by market cap.
However, for its Bitcoin ETN which has a German International Securities Identification Number (ISIN), Iconic Funds has revealed that it will seek admission for the Notes to be traded on the regulated market of the Luxembourg and Frankfurt Stock Exchanges in Q4 2019. 
Commenting on the development, Patrick Lowry, CEO and Managing Partner of Iconic Funds reiterated that the new investment vehicle will provide a whole new world of opportunities to both financial institutions and large investors.
"We look forward to expanding our portfolio of structured products for cryptoassets in the future and have many new issuances planned on the horizon for leading cryptoassets,"