U.S. SEC Declines Bitwise Bitcoin ETF Filing Again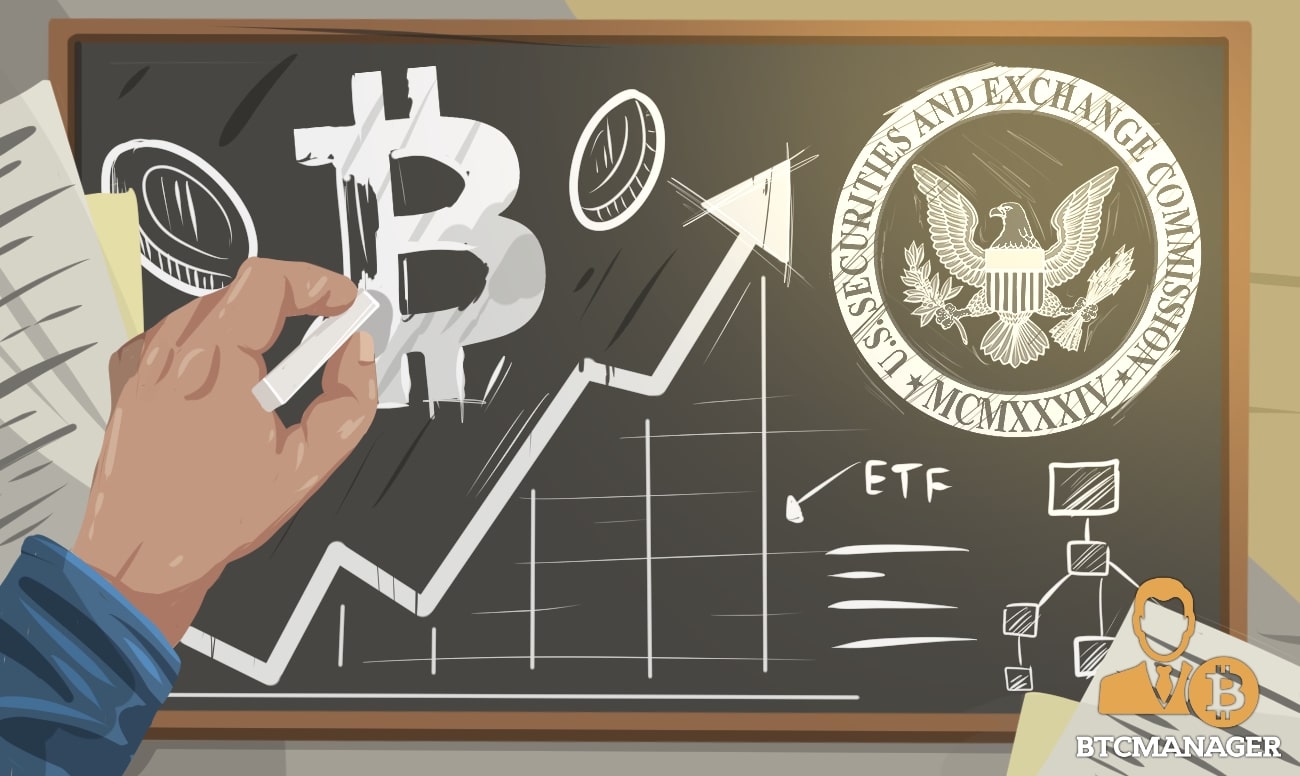 U.S. financial watchdog, the Securities and Exchange Commission (SEC) has rejected the Bitcoin Exchange Traded Fund (ETF) proposal of Bitwise, on the grounds that the filing does not meet the set standards regarding market manipulation and fraudulent activities, according to an October 9, 2019 announcement.
No Bitcoin ETF for Now
Yet again, the U.S SEC has turned down the request of  Bitwise to launch a Bitcoin ETF, stating categorically that the application does not meet the set standards against illicit activities and market manipulation in the cryptospace.
Per a statement by the SEC, the proposed rule change filed by Bitwise through the New York Stock Exchange (NYSE) Arca has been disapproved not because the agency feels bitcoin or the underlying distributed ledger technology (DLT) have no real use cases or cannot function as an investment vehicle. – the agency explains:
"[…]the commission is rejecting the proposed rule change because NYSE Arca has not met its burden under the Exchange Act Section 6(b)(5), and in particular, the requirement that the rules of a national securities exchange be designed to prevent illicit and manipulative acts and practices,"

Hougan Got it All Wrong
In January 2019, Bitwise formally made its intentions to launch a physically-backed Bitcoin ETF, known to the SEC. 
Notably, the agency has been delaying its final verdict on the proposals since March 2019, while gathering comments and feedback from members of the public concerning the filings.
As reported by BTCManager earlier in October, Matt Hougan, head of research for Bitwise Investments, declared that he was quite optimistic that the SEC would approve Bitwise's ETF filing due to a number of factors which includes the firm's use of a third-party custodian and the calculation of bitcoin price using the aggregated price from all the major markets amongst others.

VanEck Saw it Coming?
Earlier in September, the Chicago Board Options Exchange (CBOE) suddenly withdrew the VanEck SolidX ETF proposal from the SEC's table on behalf of the firms barely one month before the SEC decision date. 
Though the firm says it's still committed to pursuing its ETF ambition, it appears the team had a feeling that it's filing would not scale the SEC hurdle so it decided to launch the VanEck SolidX Bitcoin Trust instead, whilst temporarily halting its pursuit of an SEC-approved Bitcoin ETF.