Crypto.com Join Hands with the Fireblocks Networks, Enabling Access to Over 400 Crypto-focused Institutions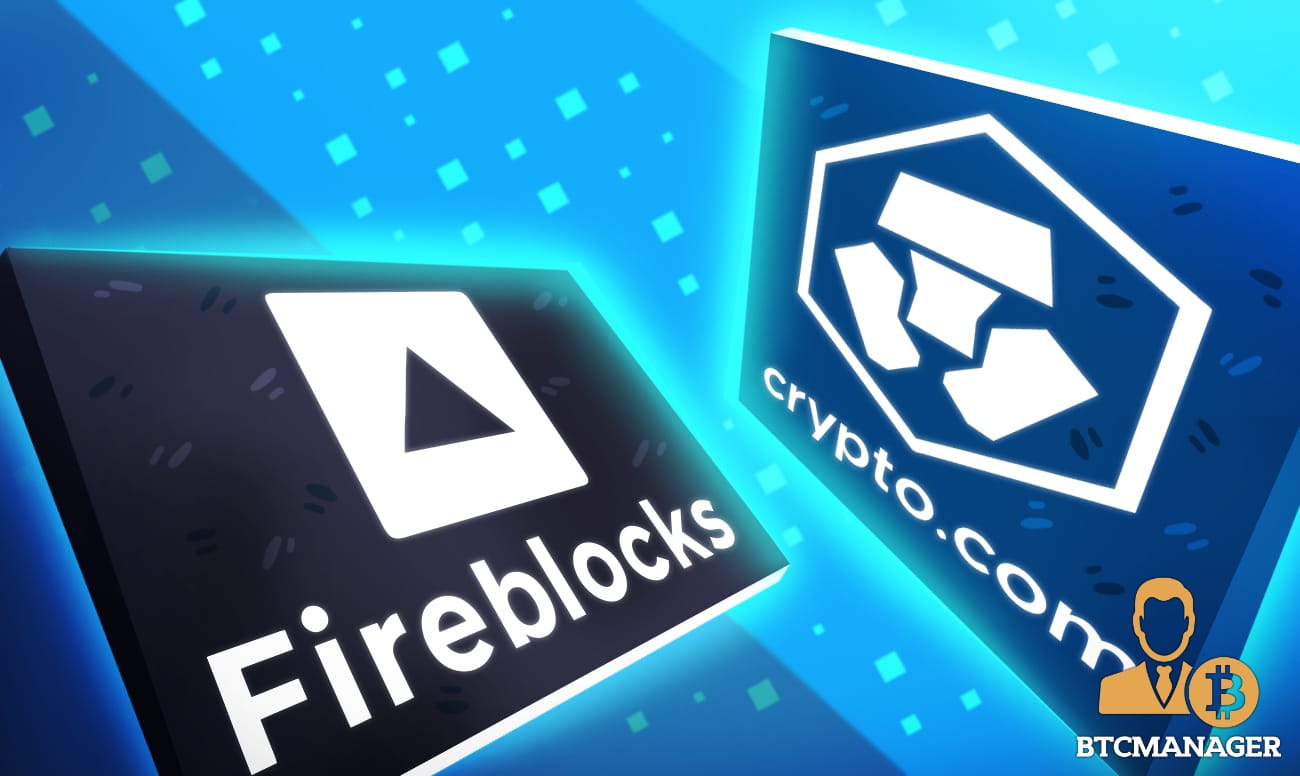 Crypto.com, which serves over 10 million customers and boasts of an ultra-fast matching engine processing 2.7 million transactions per second, is now part of the Fireblocks Network. They have already transitioned their internal treasury management system, contributing towards a secure institutional infrastructure, a press release on June 17 reveals.
Over 400 institutions Form the Fireblocks Network
The Fireblocks Network has a unique insurance policy, so far facilitating the transfer of over $700 billion of digital assets. 
The platform also improves the operational efficiency of members, tokens, and other appendages that form part of the platform. 
The enterprise-grade portal provides the necessary base allowing partners to scale their operations using their layer.
They deliver secure infrastructure through which institutions, including lending desks, custodians, exchanges, hedge funds, and more, can securely transfer, custody, and issue digital assets.
There are over 400 participants actively moving assets in and between some of the leading cryptocurrency exchanges like Binance and Coinbase. 
Crypto.com Access to Institutional Players
Following this integration, Crypto.com would expand and reach more than 400 institutions, including established banks and liquidity providers currently under the Fireblocks Network. 
This way, Crypto.com would increase its global reach, boosting institutional trading volumes.
Meanwhile, members of the Fireblocks Network enjoy instant transaction settlement and secure connectivity with Crypto.com in the picture.
In his words, Eric Anziani, Chief Operating Officer of Crypto.com, said:
"Being onboard the Fireblocks Network will allow Crypto.com to increase the company's institutional trading volume and overall presence at a global level. We have already transitioned to Fireblocks for our internal treasury management system, and the Crypto.com Exchange integration with the Fireblocks Network is another step in creating a secure infrastructure for institutions to enter the digital asset space."
Michael Shaulov, Chief Executive Officer of Fireblocks, appreciated Crypto.com's gesture of noting the immense value Fireblocks Network brings into the crypto and institutional ecosystem. In his view, Crypto.com will use the network as a "discovery venue" for the most active institutional participants in crypto using their rails.
"We are excited that exchanges like Crypto.com are seeing real value in our institutional network and understand the pivotal role that it can play in strategic growth and expansion plans. The Fireblocks Network not only allows for a more secure and seamless way to transfer assets but also serves as a discovery venue for the most active institutional participants in the digital asset space."