Crypto.com Receives Regulatory Approval to Launch Operation in France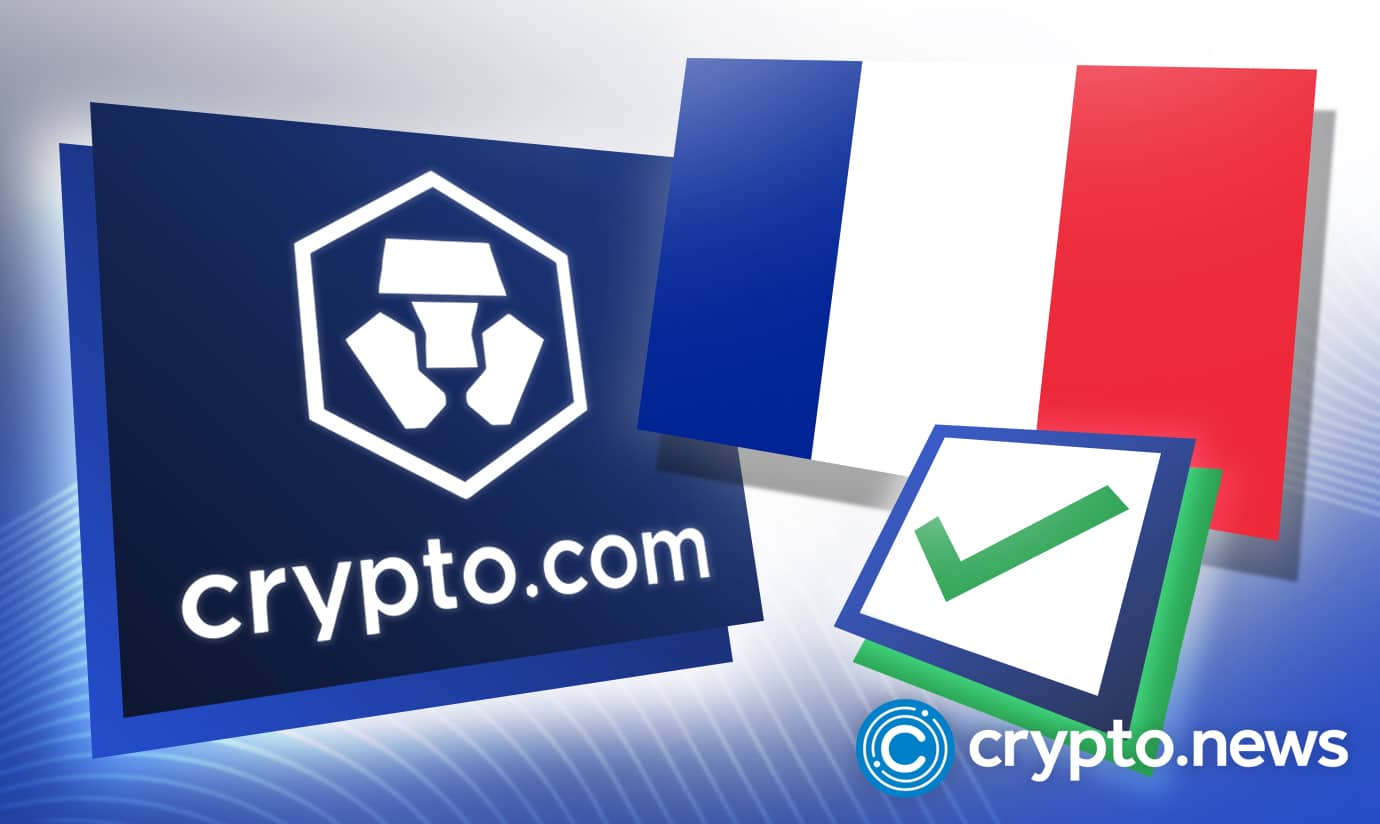 Earlier today, Crypto.com announced that it had been registered as a Digital Asset Provider by the Autorité des Marchés Financiers (AMF) following clearance from the Autorité de Contrôle Prudentiel et de Résolution (ACPR).
The Journey to Receiving the License
Singapore-based cryptocurrency platform Crypto.com has announced another milestone in its expansion agenda as the company gains regulatory approval from the Autorité des Marchés Financiers (AMF) to offer services in France, according to an announcement on the company's website.
In a statement issued by Kris Marszalek, CEO of Crypto.com, he said, "The European market is central to the long-term growth and success of Crypto.com, and we are tremendously proud to now receive registration in France from the AMF. He said, "We look forward to continuing to work with the AMF and the ACPR as we introduce our products and services in France, offering users a comprehensive, safe, and secure crypto platform."
Crypto.com had to go through a series of thorough and rigorous reviews, especially in the areas of anti-money laundering and combating the sponsorship of terrorism, before they were given regulatory approval. This is a vast market field for crypto.com to explore, and it is expected that the company will introduce a whole suite of products and services in compliance with local regulations to customers in France.
Crypto.com Is Not Relenting on Its Growth Plan
Despite the current downtrend in the crypto market, crypto.com seems to be unstoppable as the company keeps extending its frontiers across many countries and continents around the globe.
With more than 50 million users around the globe, crypto.com is unrelenting in its growth agenda, and we can only expect more in the coming days. The company is gaining rapid momentum to increase its reach and expand its ecosystem worldwide. Before receiving the French license, crypto.com recently received in-principle approval for a Major Payment Institution License from the Monetary Authority of Singapore. This was followed by a registration approval as a crypto asset business from the UK Financial Conduct Authority (FCA) in August this year. Other approvals received include provisional approval of its Virtual Asset License from the Dubai Virtual Assets Regulatory Authority; Electronic Financial Transaction Act and Virtual Asset Service Provider registration in South Korea; registration in Italy from the Organismo Agenti e Mediatori (OAM); registration in Greece from the Hellenic Capital Market Commission; registration in Cyprus from the Securities and Exchange Commission; regulatory approval from the Cayman Islands Monetary Authority; and a pre-registration undertaking with the Ontario Securities Administration in Canada.