Crypto.com Secures Two Important Regulatory Licenses in South Korea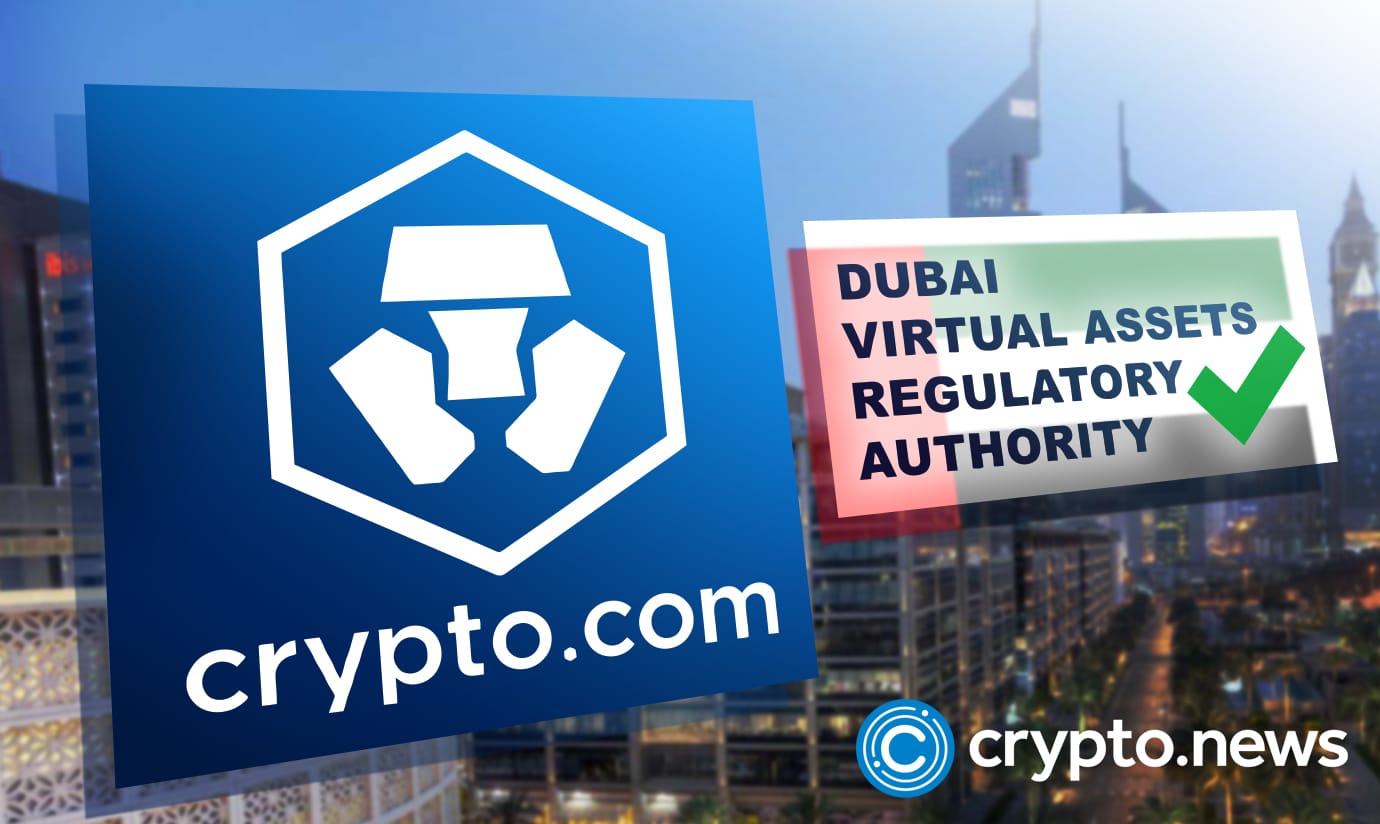 Crypto.com has announced that it has successfully secured the Electronic Financial Transaction Act (EFTA) and Virtual Asset Service Provider (VASP), two important regulatory licenses that will enable it to function as a payment service provider (PSP) and crypto trading venue in South Korea, according to an announcement on August 8, 2022.
Crypto.com Expands to South Korea
Crypto.com, a Singapore-based bitcoin (BTC) and altcoins trading venue established in 2016, has obtained two regulatory licenses: Electronic Financial Transaction Act and a Virtual Asset Service Provider registration from authorities in South Korea, making it a full-fledged crypto exchange in the country.
Per a press release by the exchange, the licensure was secured through the acquisition of payments service provider, PnLink Co., Ltd., and virtual asset service provider, OK-BIT Co., Ltd., two firms in South Korea that already have the required licenses to operate in South Korea.
In what he described as "an exciting next step for crypto.com in an important market," the Co-Founder and CEO of Crypto.com, Kris Marszalek, shared that the platform remains committed to working with regulators in countries like South Korea, which have consumers who are interested in the adoption of digital currencies.
Serving over 50 million customers, Crypto.com strengthens its leadership role with this license, reaffirming its dedication to regulatory compliance, consumer safety, awareness, and protection for its customers and other players in the industry.
South Korean Crypto Regulations and Crypto.com's Expansion
Aside from this being proof of expansion for Crypto.com, earning a license in South Korea speaks to the reputation of the cryptocurrency platform, as history has shown that the country takes its regulatory duties seriously.
From the stricter rules proposed by the country's Financial Services Commission (FSC) to its probe into Terraform Labs, the country has proven its definite interest in governing the nation's crypto ecosystem, focusing on fostering consumer protection and curbing illicit activities.
Traders and holders of cryptocurrencies and other digital assets might always argue and compare Crypto.com with other cryptocurrency platforms, but its role in the global acceptance and adoption of digital assets cannot be denied.
Apart from being an official sponsor of Qatar's 2022 FIFA World Cup, Crypto.com seeks more ways to remain in the minds of users and potential users alike. Despite the effect of the bearish market trend, which led to the reduction of its staff, Crypto.com has managed to extend its services to other countries.
In June, Crypto.News reported the grant of in-principle approval to crypto.com by the Monetary Authority of Singapore (MAS) and the provisional approval it also gained to launch digital asset services in Dubai.
At the time of writing, Crypto.com is the 15th-largest crypto exchange in the world, with a 24-hour trading volume of $379,933,469.71.  
The crypto market's expansion increases the chances of broader adoption of the present and emerging aspects of blockchain technology. This is a reality acknowledged by the General Manager, South Korea, of Crypto.com, Patrick Yoon.
Speaking on the recently secured license, Yoon stated that Korea is of tremendous importance to Crypto.com as it seeks to advance blockchain technology. He also shared that aside from evolving and empowering commerce in the nation, the platform's services will also "support the greater creation and development of our Web3 ecosystem."