Kraken vs. Crypto.com: Which Is Better to Trade and Grow Crypto Holdings On?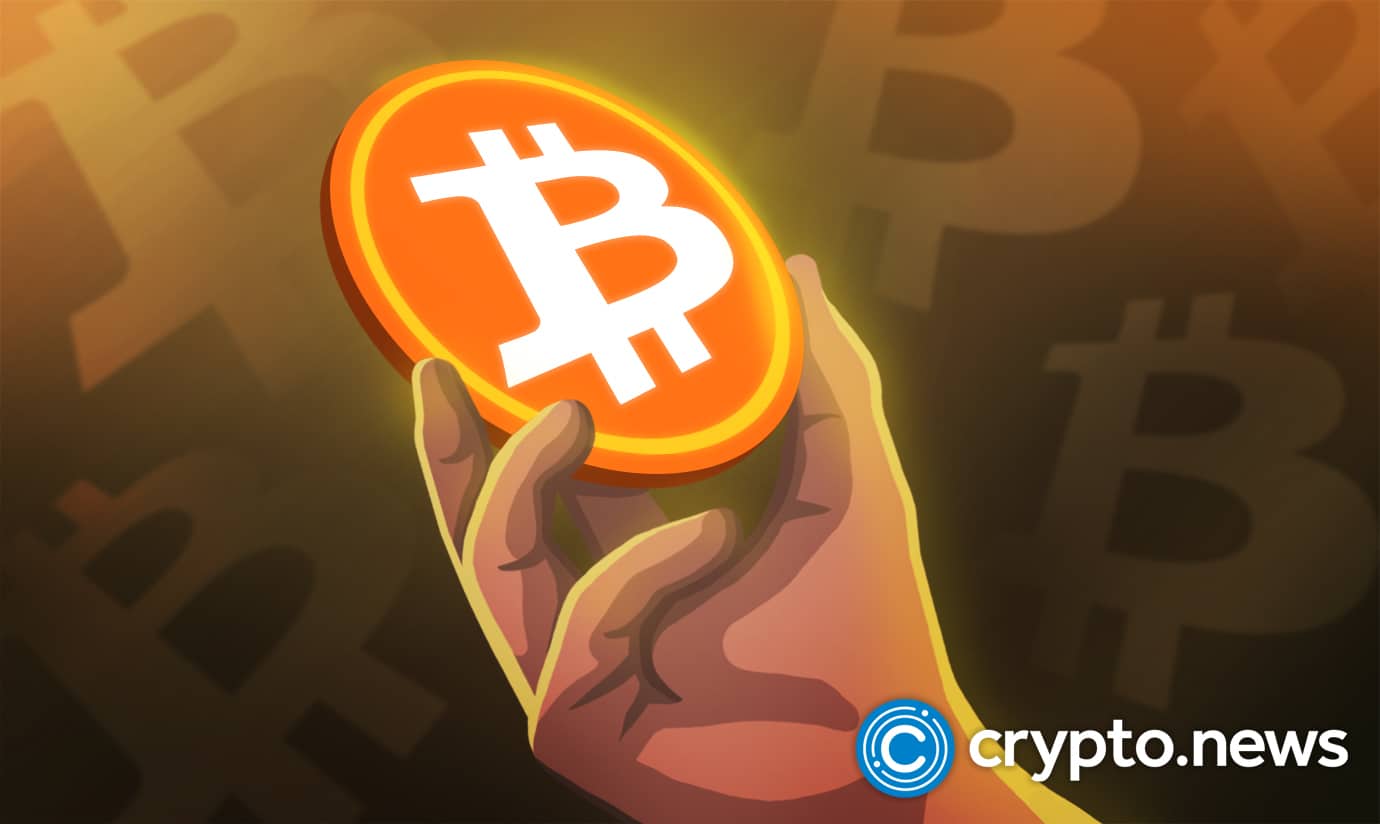 Crypto.com is a crypto trading platform with different options from trade to investment, staking, wallets, and NFTs. Kraken is a crypto exchange based in San Francisco that supports crypto trading. Cryptocurrencies have grown in popularity among investors, traders, and other market participants worldwide. The launch of trading platforms for cryptocurrencies has also increased. This is alongside a tremendous increase in the creation of several virtual currencies. Digital currency exchanges are websites or apps that allow the buying and selling of cryptocurrencies.
How Do You Verify a Crypto Exchange?
Did you know that hundreds of thousands of digital currencies are available right now, with more being released daily? And curious crypto investors must first determine how to invest, such as where to keep their digital assets. Investors must carefully consider where and how to trade in cryptocurrencies. This implies a crypto exchange, after which you must choose how to use it.
Exchanges that trade cryptocurrency function similarly to brokers. They provide you with the tools to buy and sell bitcoin and other cryptos. The best crypto exchanges make it simple to acquire and sell digital currencies. They feature low pricing as well as advanced security systems.
The first thing to consider when looking for cryptocurrency exchanges is fraud and scam rates. Fraudulent crypto exchanges have a severe influence on individual investors. Some exchanges have gone bankrupt over the years. Others have been hacked or otherwise taken advantage of.
How can one ensure that a specific crypto exchange provides a genuine service? Look for the physical address of the exchange's headquarters first. If there is no location available, you should be very cautious using the exchange. There are several factors behind this. First and foremost, transparency is often an indication of credibility.
Second, you won't have a good sense of the complicated legal issues surrounding your investments if you don't know where the exchange is based. Third, managing these difficulties with the exchange and government regulators is considerably easier if your account gets hacked.
Reputation is vital in the world of cryptocurrencies and exchanges. Take time to do your homework before creating an account, especially if you're considering a new crypto exchange. Also, find out what other people think about the exchange.
Also, check out what the exchange has to say about itself. Have there been any security concerns in the past? If so, how has the previous solution addressed them? Dig deep while looking for potential issues the development team would rather you not learn about.
Choose the exchange with greater security. The harder it is to register at a particular exchange, the better. An exchange that's too simple to create an account implies that it isn't particularly reputable. Most of your digital assets should be kept in an offline storage service, such as a cold wallet, regardless of the exchange you choose. Exchanges should do the same with their non-liquidity-related assets.
The fees and currency pair options of various exchanges are two key distinctions. Learn about the costs and how they would influence your investing based on your approach.
Company Overview
Crypto.com is an online cryptocurrency brokerage that supports trading, investing, staking, wallets, NFTs, and more. This exchange has over 250 different currencies and low costs. It also benefits those with a significant stake in Crypto.com Coin (CRO). It has a growing ecosystem of crypto-related goods, making it attractive to investors looking to do a lot with their cryptocurrency.
For individuals seeking to acquire and keep cryptocurrencies like Bitcoin and Ethereum, Crypto.com might be an excellent alternative. With high trading volume or a large CRO currency holding, fees are limited to 0.40 percent and decrease with each trade made.
Crypto.com is a payment gateway based in Hong Kong that launched in 2016. It serves over 10 million customers across the world today. Crypto.com provides clients in 90 countries with a unique range of cryptocurrency-related financial services.
Crypto.com's wide range of currencies, low fees, and extra capabilities appeal to novice and expert cryptocurrency users. However, beginners may be overwhelmed by the many features. Crypto.com is best for those looking to do more with their crypto than simply hold. It's a great platform for active traders and anybody interested in using cryptocurrency as a genuine currency rather than just an investment.
The Kraken cryptocurrency exchange is located in San Francisco, where market participants can trade various cryptocurrencies. The users may use a variety of fiat currencies to buy or sell cryptocurrencies. The money units are the American dollar, Canadian dollars, euros, and the Japanese yen.
The Kraken exchange offers a wide range of alternative currencies and Bitcoin. In 2011, Kraken was established. In 2013, it began its trading activities formally. It is owned by Payward Inc., headed by CEO and co-founder Jesse Powell, and is based in the United States.
The participant's linked bank accounts are used to move money between one another at a moment's notice. It also makes it easier for the participant to exchange their crypto coins from Kraken-linked trading accounts to and from their digital wallets.
For investors, choosing between Kraken and Crypto.com might be difficult since they appeal to different types of investors for various reasons. Deciding between them may be challenging. You'll have no more reason to worry when you read further. Find out which exchange is best suited to your requirements.
Kraken vs. Crypto.com Summary
Feature/ Service
Kraken
Crypto.com
Supported Currencies
Over 110 supported crypto assets.
Over 250 supported crypto assets.
Fees
0% to 0.26% per trade.

3.75%

+ $0.205 for credit card purchases.

0.5% for online banking processing
0.04% to 0.4% maker fees

0.1% to 0.4% taker fees


+2.99% for credit card purchases
Security Features
2FA

Withdrawal email confirmation.

Air-gapped cold storage. and strict surveillance.

Precise API key permission control.

SSL encryption.

Biometric security measures for mobile applications.
Two-step verification.

FDIC-insured USD balances up to $250,000.

Platform insurance against theft.

Cold storage.

Uses a bug bounty program.
Wallet
N/A
Multi-factor authentication

Biometric measures

Private keys locally encrypted
Supported Transactions
Buy order

Sell order

Send Order

Receive order

Exchange crypto

Margin trading

Limit order

Market order

Stop-loss limit order

Stop-loss market order

Futures trading

Take profit market order And more
Buy order

Sell order

Send order

Receive order

WithdrawExchange
Maximum Daily Trading Amount
$100,000
Monthly withdrawal limit of 500,000 USD
Mobile App
iOS and Android
iOS and Android
Digital Wallets
No
Multi-factor authentication, biometric, private keys locally encrypted
Minimum Deposit
$10
$1
Passive Earning Methods
Kraken offers both on-chain and off-chain staking.

Staking for 13 assets rewards up to 20% for certain crypto.

on-chain assets have no minimum staking time requirement

It has a twice-per-week payout rate that applies to every asset
Crypto.com offers investors a lock and earn interest method. BTC earns (6%), USDC (10%)
Key Features
Supported currencies
The Kraken cryptocurrency exchange enables traders to trade more than 110 cryptocurrencies, including three stablecoins: USD Coin (USDC), DAI (DAI), and Tether (USDT). There are seven major fiat currencies supported: USD, EUR, CAD, AUD, GBP, CHF, and JPY. U.S. investors can invest in up to 52 coins. Furthermore, not every cryptocurrency is available in every nation.
For spot trading, Crypto.com supports over 250 cryptocurrencies, with a subset allowed for staking. The exchange supports popular fiat currencies as well as coin fractions, including USD, EUR, and GBP. Crypto.com offers 21 fiat currencies that can be used to trade on the platform. While there are limitations on each platform for specific currencies, both support Dogecoin (DOGE) and many other popular altcoins.
Crypto.com offers its own coin, CRO. If you have a significant amount of CRO, the firm will reduce trading costs, increase staking interest rates, and boost your credit card rewards. Kraken provides a variety of account types to meet the needs of all sorts of traders and investors.
Trading fees
The primary distinction between the platforms is cost. The maker-taker approach used by Crypto.com is rather basic, with maker fees ranging from 0.04 to 0.40 percent and taker costs ranging from 0.10 to 0.40 percent. Investors must pay additional costs for using credit cards. Most clients will be in the category of the highest taker fee, which makes Crypto.com more affordable for most consumers.
Kraken's maker-taker fees are among the lowest in the business. Kraken calculates transaction fees based on your trade volume over a 30-day rolling period. On the outside, Crypto.com costs appear to be higher than Kraken's. On Kraken, a new trader with a low trading volume would be charged a maker fee of 0.16% and a taker fee of 0.26%, which is lower than 0.35%.
The Kraken cost plan is simple to understand. Note that fees for Kraken Pro may differ. If necessary, you'll need to refer to the most recent official Kraken fee schedule because of frequent changes.
| | | |
| --- | --- | --- |
| Fees | Kraken | Crypto.com |
| Bank Account | $0 to $10 | $0 to $9 |
| Wallet | Free | Free |
| Debit/credit cards | 3.75% + €0.25 | 2.99% |
| ACH transfer | 0.50% + 0.9% to 1.5% | Free, with a minimum of $20 |
| Wire transfer | Free to $10 deposit$4 to $35 withdrawal | Free, with a minimum of $1,000 |
| Crypto conversion | Volume-based | Free |
| Purchases | 0% to 0.26% | 0.04% |
| Trades | 0% to 0.26% based on rolling 30-day volume | Maker-taker model based on 30-day trading volume |
| Extra fees | None | Discounted fees |
Ease of Use
Both platforms have a web- or app-based trading. Although the mobile apps and browser tools are simple and easy to use, the exchanges appear different. Crypto.com offers a variety of services, and the website is complex at first sight. Beginners unfamiliar with trading may feel more comfortable using Kraken until they learn the permitted terminology and types of transactions.
Kraken and Crypto.com rank highly in terms of user experience. On PCs and mobile devices, they provide a dependable experience. Although Kraken's stringent security measures are a benefit for large-scale investors, the added precautions might be difficult for users looking to trade quickly.
Kraken is a feature-rich cryptocurrency trading platform ideal for small and large traders. It provides many account types to meet the demands of a variety of traders and investors.
Security and insurance
Kraken and Crypto.com are two of the most secure cryptocurrency exchanges available, with industry-standard security measures required for business in the United States and worldwide. Both platforms offer two-factor (2F) authentication and protection against damage or theft. They also utilize a bug bounty platform to identify security flaws. According to Crypto.com, it keeps 100% of its assets in cold storage.
These platforms provide a digital wallet with sophisticated security measures, including multi-factor authentication and address whitelisting. Whitelisting is sometimes required on the Crypto.com wallet. The user's device locally encrypts the Crypto.com wallet's private keys.
When selecting an exchange, you must think about security measures. Both platforms have a good security history and haven't had any significant breaches. Most of Kraken's assets are in safe, air-gapped cold storage. The entire platform is continuously monitored and multiple checks throughout the signup procedure.
Authenticator apps are another option for 2FA. Both firms allow you to use authenticator apps instead of a text message or email form of 2FA. Google Authenticator is one of the most popular apps which is compatible with it.
Customer support services
Crypto.com offers customer support through a help page, email, and live chat. There is no phone assistance for Crypto.com customers. While email and chat support are available, several users report slow replies and a lack of assistance in resolving account issues.
Overall, Crypto.com gets mediocre customer feedback and has a Trustpilot rating of only 2.2 out of 5 stars. Most negative comments center on bad customer service experiences, frozen accounts, and difficulties with cash withdrawals. Others have complained about hacked accounts and missing money, which is worrisome.
Customer service is a significant issue among cryptocurrency exchanges, and Crypto.com isn't any different. Customer support on Crypto.com isn't always competent, so it's usually a good idea to see it as a self-service website.
Kraken offers good customer service. It has a website and directions for client assistance available at all times. Any questions, complaints, comments, or requests regarding this Privacy Notice are welcomed and should be sent to [email protected] Kraken's customer support is second to none in the business. Their support staff solves issues in a timely manner, frequently less than 24 hours.
Regulatory compliance and controversies
A slew of new investors has joined the crypto-craze as it sweeps worldwide. Performance issues at cryptocurrency exchanges have marred the growing liquidity and trading activities in the bitcoin market on a regular basis. The increase tested and almost broke Kraken's platform.
Kraken has gone through several challenges since its inception. In May 2017, Kraken and bitcoin exchange Poloniex were hit with a Distributed Denial of Service (DDoS) attack, resulting in significant losses for market participants.
Investors subsequently filed a class-action lawsuit against Kraken due to the event. The plaintiffs asked for $5 million in damages, alleging that Kraken's management of the DDoS assault had caused them to lose money. This was a big blow to Kraken's image. The company had claimed to be the safest cryptocurrency trading platform and said it was the trust winner by Mt. Gox trustees.
The Singapore-based crypto exchange, Crypto.com, has spent nearly $1 billion on marketing deals with major sports leagues and celebrities. After all the marketing efforts, its regulatory compliance in several countries is questionable. In Canada, Crypto.com's regulatory standing is unclear.
It is not officially registered with any Canadian provincial or territorial securities commission as a cryptocurrency trading platform. This is despite the fact that it promotes in Canada and provides crypto trade services via its mobile app. In January 2022, Crypto.com revealed that 483 of its users were victims of a hack in which $35 million worth of bitcoin and ether was stolen.
Which Exchange Is Better to Trade On?
Consider Crypto.com as a one-stop crypto exchange that offers a variety of services. Crypto debit cards and wallets are among the numerous services available. Users can use these payment systems to gain access to money anytime and anywhere in the world.
If you're considering investing in Crypto.com, one of the first issues you'll ask is how safe the platform is. You'll be relieved to learn that the system has adopted a proactive approach and "defense in depth."
Crypto.com bank accounts are also regulated and secured for fiat transactions and storage. Consumers keep control of the fiat currency assets in these bank accounts, meaning that Crypto.com and its creditors can never demand them back.
The Kraken website is one of the world's oldest and most well-known Bitcoin exchanges. It consistently receives high ratings among the best crypto exchange platforms owing to its low costs, adaptable funding alternatives, and rigorous security standards.
Kraken was once mocked for its volatility but has undergone significant changes in recent years. What sets Kraken apart from the competition for many customers? For starters, Kraken hasn't adopted percentage-based pricing like as many other cryptocurrency platforms have. Instead, consumer purchases are charged at a flat rate.
This functionality is ideal if you're trying to deposit a lot of money into the market. Once these major players are hooked on Kraken's low deposit fees, they will inevitably start taking advantage of other services such as trading.
However, keep in mind that the fees levied by Crypto.com are typically lower when you buy cryptocurrency in smaller amounts. Give Kraken a try once you're comfortable with higher stakes.
Final Take
When analyzing Crypto.com vs. Kraken, it's clear that both platforms have a lot to offer. For those new to cryptocurrencies or small investors, you'll appreciate the simplicity and flexibility of Crypto.com.
On the other hand, Kraken has a flat-fee structure that enables you to make substantial bets without breaking the bank. When you're prepared to invest serious money, Kraken's flat-fee system will make it well worth switching over to this platform. Of course, these are just two of many cryptocurrency platforms for consideration.
Some of the finest cryptocurrency exchanges offer incredible ease of use, low costs, and a wide range of coins. Although Crypto.com has a slight learning curve, the website and app are simple to use.
Both Kraken and Crypto.com are suitable for newcomers since they have simple platforms and user-friendly interfaces. Kraken's low pricing structure and robust security features make it a fantastic platform for high- or low-volume users who don't mind the extra transaction steps.
Finally, it is advisable to be very keen when dealing with the crypto space as it is very risky. DYOR before joining any crypto project and remember to only invest what you can afford to lose.