FTX vs. Crypto.com: Which Is Better to Trade and Grow Crypto Holdings On?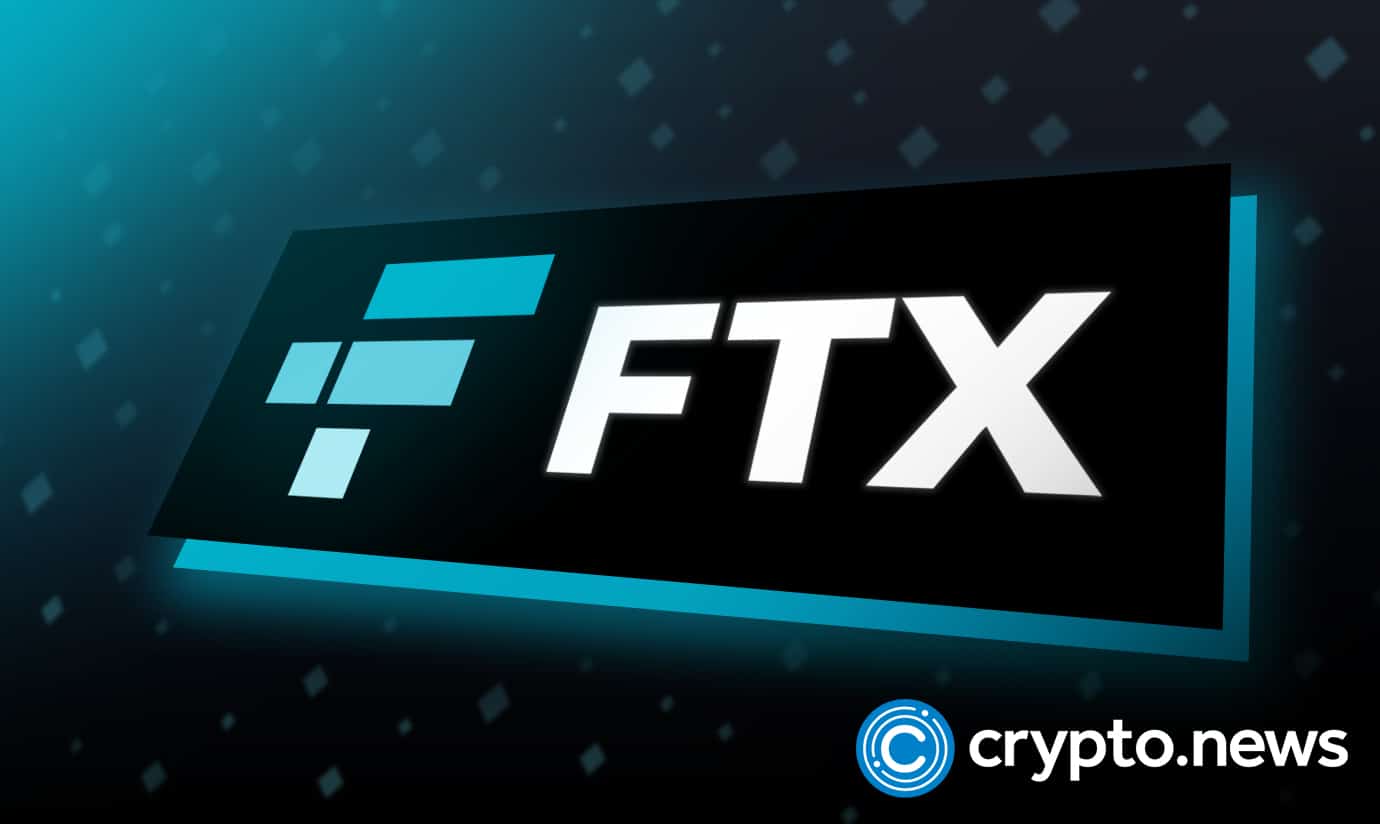 FTX is a derivatives-driven crypto exchange launched by Sam Bankman-Fried in 2019. It ranks as no 3 globally. Crypto.com is a crypto trading platform that also supports crypto payments. The two exchanges are some of the most sought after due to their next-level features and high-quality services.
FTX has over $2.5B daily transaction volume, while Crypto.com has over $800M. These exchanges operate globally across different countries and support different assets, both fiat and crypto. What sets the two exchanges apart from their competitors is their wide range of services.
They both have different trading options that allow users to explore the crypto markets more extensively. They offer services like spot trading, derivatives, and others. They also have marketing services based on giving back to the community.
For instance, Crypto.com has sponsored different organizations, including sports leagues and teams. The two platforms are also active in charity donations. FTX has a charity foundation, while Crypto.com has donated funds to charities in millions of dollars.
The two exchanges also have native tokens, namely FTT and Cronos (CRO), utility tokens within their ecosystems. They also power different platforms in the exchanges. Below is more information on FTX, FTT, Crypto.com, and the CRO token.
Company Overview
FTX began operations in 2019 and is currently based in the Bahamas. It is a centralized crypto exchange (CEX) that emphasizes crypto derivatives trading. It was initially built to be the go-to crypto trading platform and can brag about having almost succeeded in realizing its vision. Currently, it is among the top five best crypto exchanges in the world and has also amassed a net worth of over $18B.
A 'special' team manages the exchange made up of experienced individuals. Most of its executives previously worked in high places like the Wall Street institutions, Silicon Valley, and other multinational companies as engineers, financial specialists, or traders. This is one of the key contributing factors to its fast growth rate.
Crypto.com is one of the best-decentralized crypto exchanges in the crypto space. It was launched in 2016 by Gary Or, Kris Marszalek, Boby Bao, and Rafael Melo. The exchange was initially based in Hong Kong and operated under the name Monaco until two years later when it was renamed Crypto.com.
It was also relocated like many other crypto exchanges launched in China previously due to regulatory uncertainties. It was then headquartered in Singapore and is under the operation of DAX Asia. DAX Asia is a Singapore-based subsidiary company of the Foris DAX MT LTD. This exchange is well known for its next-level marketing strategies. It has been surrounding itself with partners from different sectors and sponsoring activities like sports to show the world that crypto can bind society in a new way.
It has had multiple sponsorship deals as both a sponsor and a beneficiary. Some of its partners include the Paris Saint Germain football club, UFC, Formula 1 car racing championships, and water.org. It will also be an official sponsor for the upcoming FIFA World Cup 2022.
The exchange has also been giving back to the community by participating in charities where it has donated help in millions of dollars. These activities portray the crypto space as generous and ready to interconnect with other social activities, which is a big score for the exchange.
Away from its social activities, Crypto.COm is also one of the exchanges that prioritize the safety of user funds. It was a hacking victim in January 2022, where it lost $15M. However, it announced that no user funds were compromised; thus, no user will lose money due to the attack.
FTX vs. Crypto.com Summary
Below is how the two exchanges fair in a tabulated format:
| | | |
| --- | --- | --- |
| Feature/ Service | FTX | Crypto.com |
| Supported cryptos | Over 240 | Over 130 |
| Taker fee | Up to 0.070% | Up to 0.4% |
| Maker fee | Up to 0.02% | Up to 0.40% |
| Bank transfers (wire and credit) | Yes | Yes |
| Derivatives trading | Yes | No |
| US allowed | No | Yes |
| Minimum deposit | $1 | $0 |
| Minimum trade | $1 | $0.0003 |
| Margin trading | Yes | Yes |
| Trading assets offered | Stocks, futures, options, crypto | crypto |
| Auto trading | Yes | No |
| Crypto Lending | Yes | No |
| Crypto staking | Yes | Yes |
| Automated Market Maker | Yes | No |
Key Features
Supported currencies
The crypto space is littered with projects, some of which are too risky and almost guaranteed to fail. Therefore, the selection of crypto assets matters for digital assets services providers (DASPs). However, it is also good to give investors a more extensive selection of assets.
FTX crypto exchange capitalizes on this feature; it has a wider selection of crypto assets compared to Crypto.com but does not have the largest one in the crypto space. It only supports over 240 crypto assets, while some exchanges like Binance support over 600. However, its selection and other services also contribute to its not being allowed to trade in certain countries.
Fees
Both FTX and Crypto.com operate with low trading fees compared to the average fees in the crypto space. They are also great as their operations do not involve slippage; thus, users get to trade their assets at almost the same price as the market. However, FTX has the upper hand in this as it charges fees of up to 0.07%, while Crypto.com can charge up to 0.4% for some transactions.
Crypto.com also gets an edge over FTX and most other crypto exchanges as it does not charge any fee for deposits and withdrawals. Users are only charged third-party fees for their services to deposit or withdraw their funds. On the other hand, FTX requires a user to pay a fee of 0.0004 Bitcoin (BTC) to deposit their funds.
It also charges fees for withdrawals of any asset whose value is under 0.01BTC. All other withdrawals that are valued over the 0.01BTC mark are made fearlessly. Its counterpart Crypto.com only charges withdrawal fees while using the express withdrawals protocol, which only requires 0.0005BTC to settle.
Regulatory compliance and controversies
FTX has AML/KYC protocols. However, it is not allowed to trade in the US for various reasons. The exchange offers many risky trading options like crypto derivatives which put investors' money at risk. It also provides assets that take the shape of securities that the US is very sensitive about as such assets must be licensed appropriately for customer protection.
The exchange is also barred from trading in other nations like China that reject crypto assets. Additionally, it is one of the largest crypto exchanges capitalizing on being regulatory compliant. It even has a third-party monitoring system to alert it of suspicious trading activities like colossal money laundering and cyber attacks. However, it still has a long way to go to become fully regulatory compliant.
Crypto.com has AML/KYC protocols to bar financial foul play. It also has a smaller selection of cryptos hand-picked by its management to minimize the risks of users interacting with destructive projects from the crypto space. Due to its keenness in the selection of its supported assets, the exchange is allowed to operate even in regulatory strict countries like the US.
It also does not offer high-risk trading options like crypto derivatives and futures. These trading options are deemed the riskiest ones that the crypto space could offer. Due to this operative feature, the exchange has won the approval of most regulators and hardly collides with any.
Range of products
The crypto space has different products that it offers to its investors. These products help in diversifying portfolios and reducing the risk levels of trading. That is one of the things that exchanges capitalize on. Both FTX and Crypto.com are doing great in this sector as they offer more than spot trading of cryptos.
They offer additional services like margin trading, staking services, and crypto lending. They also allow users to trade through P2P protocols and explore the crypto market through the DeFi industry.
However, FTX is the better choice for investors who seek to interact with the crypto market through advanced trading options like derivatives. It supports different derivatives trading, which Crypto.com doesn't, making it an excellent choice for intermediate to experienced crypto traders.
Security and insurance
Both FTX and Crypto.com are excellent at ensuring that their users are protected from security issues. Although both have been compromised before, they managed to save their users from losing their funds.
They have insurance coverages for funds that could be lost on the exchange owing to their faults. Crypto.com has a user insurance fund worth over $500M meaning that it is ready to ensure that users won't lose any money to hackers while trading.
Trading experience
Both exchanges are among the best platforms that a user could wish for. They support cryptos trading through different options and offer security and good guidance through their customer support services.
One of the most notable things about the exchanges is that they are beginner-friendly. Their User Interfaces (UIs) are almost straightforward, making it easy for nearly anyone to trade through them. They also offer a wide range of services and products that users can quickly locate on their platforms.
They are available in both web and app versions, which support Android and iOS builds. That feature makes it easy for users to access them anytime they feel like trading, no matter where they are. Crypto.com specifically has one of the most user-friendly mobile applications in the crypto space.
The two also have active customer support desks that assist their users with issues regarding the use of their platforms. However, Crypto.com has a better one since its life while FTX depends on emails.
FTT vs. CRO -Which One Is Better?
Both FTX and Crypto.com exchanges have native tokens that power different protocols and transactions. FTX has the FTX token (FTT), while Crypto.com has the Cronos Token (CRO). These tokens are some of the best in the crypto space. FTT is ranked at number 22, while CRO is ranked at number 19 by CoinMarketCap.
That ranking is according to their total market capitalization showing that they are among the best assets to invest in. Both are great investment alternatives, given that they have real-life utility within the two exchanges. They also have an active burn mechanism that keeps their supplies low.
Their place in their different ecosystems directly influences their demand and supply dynamics, giving them a better chance to survive since they are not built on speculations. Even though this is not a guarantee for their success, they are less riskier of failing than most other coins out there.
However, it is best to remember that the crypto space is risky, and one should invest in it cautiously. DYOR before concluding that any project is worth taking the risk for as they all can collapse and lead to huge losses.
Final Word
Both FTX and Crypto.com have great features, which keeps them at almost the same strength level. They also have native cryptos that have a similar influence in the crypto market. Now, the most important question is which of them is better to trade on or grow crypto holdings? How about both of them?
FTX has more advanced trading options than crypto.com; however, its trading fees are way higher, and it is not allowed to operate in the US. Crypto.com also has a user-friendly UI and a better customer support desk. In contrast, FTX has the FTX staking protocols and great security measures, including third-party monitoring from Chainalysis, a popular blockchain solutions company.
A user could opt to use each exchange for different purposes by considering these features. For instance, Crypto.com could be a better fit for spot trading since it has lower fees and can be accessed even in the US. It also does not charge withdrawal and deposit fees and has a more active customer support desk. Additionally, it has a more straightforward mobile application platform that can be used from almost anywhere globally, making it more portable.
On the other hand, more experienced investors could go for FTX since it offers more advanced crypto trading options than Crypto.com. It has derivatives trading options, leveraged tokens, futures, stocks, and margin trading, all of which are a great companion to experienced traders.
Such a strategy could make cryptos trading much more explorative and profitable for users who are torn between using FTX or Crypto.com. By using both of them in their best features, a user increases the chances of completing more profitable trades than settling for one and suffering from its shortcomings. Investors should also explore other alternatives like CEX, HEXs, and DEXs to find the best ones to use. They could also explore the DeFi sector for staking pools and yield aggregators for passive earning opportunities.
However, it is best to note that the crypto space is risky, and investing in it could lead to huge losses. Therefore, it is best to learn how to use risk management strategies to hedge against losses which require a lot of research.