What Is FTX Crypto Exchange and Its FTT Token?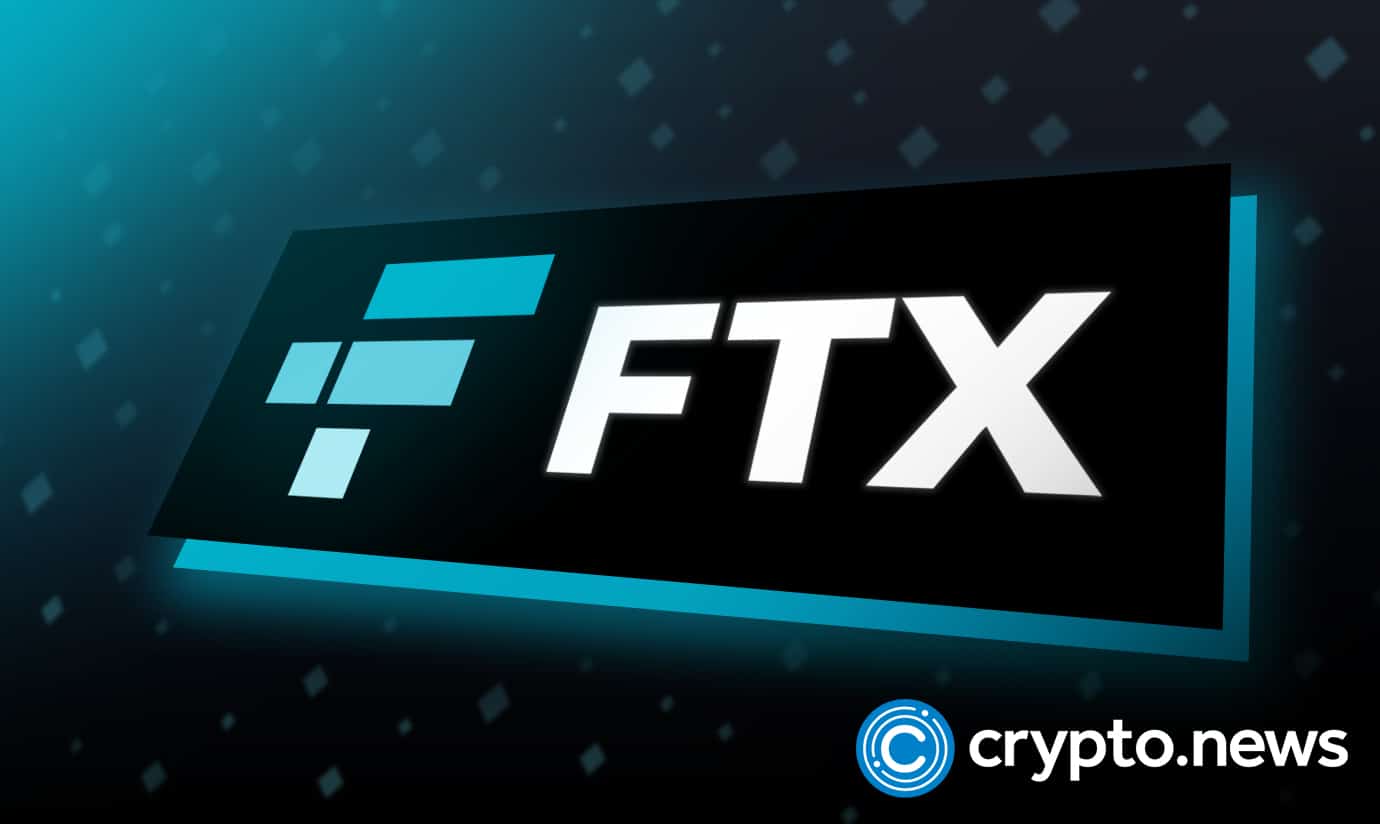 FTX is a cryptocurrency derivatives exchange built to benefit traders through a low fee structure and favorable index futures of upto 20X leverage. According to the reviews given by its users on different forums, it may be the best crypto exchange to come after Binance. Unlike its competitors, such as Binance and Coinbase, FTX focuses mainly on the traders than its investors by offering good services for derivatives products in the DeFi market.
FTX exchange is built and backed by Sam Bankman-Fried and the quantum trading firm Alameda Research, and their resolution on focussing on its users echoing the spirit of crypto and may stand as their most outstanding score. Currently, the world is moving away from centralized power, and as result, even the slightest efforts towards that are appreciated.
Although the FTX exchange is not a DAO, it gives its users good focus as they have access to low fee services and FTX insurance. It also offers ways of earning passively. Therefore, these and other features can get the credit for placing it at the top of the priority list of crypto traders.
Also, the exchange offers advanced trading options to its users, but it has two platforms. The main one and the FTX.US platform. Due to regulatory compliance, most advanced options are not available on the US platform. However, other nationals can use the main platform to access services like margin and futures trading. Below is more information on the FTX exchange and its FTT token.
Company Overview
FTX is a Bahamas-based CEX that crypto trader Sam Bankman-Fried launched. He intended to make the exchange the world's best platform for offering crypto trading services. His exchange amassed a networth of over $18B within a few years.
The team behind FTX is made up of some of the best financial advisors. Its members have formerly worked in high places like Google, Wall Street, and Silicon Valley as engineers or traders. The exchange also has a stellar backing for its products. As a result, it progressively makes a colorful name for itself.
It focuses mainly on its user base and provides multiple services, including spot trading, futures, leveraged tokens, and stocks. It supports over 300 cryptocurrencies in the spot trading market and over 10 fiat currencies. It offers competitive fees for both takers and makers with a discount system for large trades and FTT coin holders.
Key Features of Ftx Exchange
FTX has the subaccounts feature that most exchanges do not have. The feature allows for a trading account to be accessed by different people while still controlling each user's authorization on the account. A user can allow several others to access his trading account but restrict what each user can do with the account to keep it safe from malicious damage by assigning customized subaccounts to them.
In FTX, third-party monitoring does not refer to the exchange snooping around people's accounts. It refers to their partnership with blockchain security firms like Chainalysis, which helps detect suspicious trading activities on the platform. The firm is best known for being among the first to notice major hacks and financial foul plays on crypto exchanges and flagging them through their Twitter page. It has partnered with FTX to help survey and announce any possible hacks to minimize damages.
When logging in to the FTX exchange account, users must provide an external authorization through other devices like their mobile phones. Logging in and verifying through two devices is crucial as it keeps most hackers away. As a result, it enforces the security of the funds held within the exchange
Most crypto exchanges offer only spot trading options like trading cryptocurrencies through the exchange and P2P. The FTX exchange allows its users to access other advanced trading options like futures, derivatives, and margin trading, allowing users to interact with the market differently.
FTX allows its users to access Long and Short DeFi tokens with up to 3X in its margin trading option.
FTX is one of the best exchanges for advanced trading. It offers significant leverages rivaling the most popular derivate exchanges like Bitmex. It allows a user to access leverage of up to 101X. This type of leverage is beneficial to experienced traders as the profits margins are larger than on other exchanges.
The exchange allows traders to customize what they see in their user interfaces (UIs). This customization is necessary for making the exchange's tools easily accessible to the users. It enables the user to rearrange the whole UI by dragging and dropping the most convenient features.
Given that the exchange offers advanced trading options like margin and futures trading, it is pretty accomodating to allow users to customize their trading views fully. As a result, most experienced traders are settling for the FTX exchange as it will enable them to track the market trends better through this feature.
The FTT Token and How It Gains and Sustains Its Value
The coin is an ERC-20 standard token that can be stored securely on hot and cold wallets. It supports hardware wallets like Nano X/S and many others. It is also under Blockchain Consilium auditing firm for its audits. The coin's supply and demand dynamics are influenced by its use as the exchange's utility token. Traders can use it as collateral in the margin trades and staking in the exchange.
It is listed as number 27 on CoinMarketCap showing that it is one of the world's strongest cryptos. The coin has a maximum supply of 352,170,015 coins and a real circulating supply of 136,992,148 coins. It is currently trading at $44.5 with a 24-hour trading volume of about $136M.
FTT token is available in other exchanges away from the FTX platforms like Binance, Bitget, Bybit, and KuCoin.
FTX Token (FTT) Price Prediction
The token has an active burn mechanism which is promising enough that the supply of the coin will continually decrease over time. The exchange conducts a buyback and runs a weekly burn program for the coin.
Also, as the team behind the exchange is knowledgeable on financial matters and doing progressive upgrades on its systems, the coin will most likely gain significant value in the long term.
However, since the exchange is still a CEX and people's incentives change, it is best to watch how its governance wants the platform to match into the future. Also, it is good to DYOR before investing in any crypto projects as they come with risks.
FTT Burn Mechanism
The exchange burns the FTT token to increase its scarcity and value each week. That plan is better than most competitors that only burn their tokens quarterly. The process is also constant, explaining why the coin is gaining value at a high rate.
Below is how FTX pools together the coins to burn.
It burns coins worth 33% of all the fees paid on the exchange.
10% of the net profit of the exchange is added to the insurance fund.
5% of 'other' fees paid on the exchange is converted to FTT and sent to a dead wallet.
The coins are taken out of circulation forever by sending them to a dead wallet/ burning. That means that the coin's supply reduces, which translates to an increase in demand so long as investors keep holding their funds.
Can I Earn Passively With FTX?
FTX crypto exchange allows its users to earn passively from its platform through staking. The platform allows users to stake their FTT tokens alongside other tokens like RAY, SOL, and SRM. It allows the users who stake FTT tokens to receive discounts, waived transaction fees, and rewards in airdrops.
Additionally, users can earn passively by holding their FTT tokens in their wallets. Also, every user with over $100 worth of FTT is eligible for discounts in every transaction. Below is how staking works on the FTX crypto exchange.
How Does FTX Staking Work?
The process of staking FTT on the FTX exchange is simple.
Step 1: click https://ftx.com/markets and choose an FTT trading pair
Step 2: Go to the FTT page/ https://ftx.com/ftt and click the FTT button on the top bar
Step 3: Scroll to find "FTT Staking" and click "Stake"
Step 4: Select the desired amount of tokens to stake on the exchange and click "Stake"
Although it is easy to stake on the exchange, there are some rules that one has to follow. The exchange has provided the following instructions as a disclaimer:
All users must pass at least KYC 1 to own and stake FTT.
Only users who passed KYC 2 will be eligible for SRM rewards.
All users must strictly abide by the FTX terms of service.
When you unstake FTT, the tokens are locked up for two weeks before being released.
Staked FTT can't be used as collateral.
To qualify for SRM airdrops, users will need to hold a minimum of 500 FTT on their FTX account (staked or unstaked).
If two things set your fees (e.g., maker rebates), you get the better one of them.
Take fees after all discounts and benefits cannot be lower than 0.015%
For non-VIP fees, taker fee minus referral rebates cannot go below 0.03%; if it would, the excess is subtracted from the referral rebates.
Referring a VIP account does not give referral rewards, though VIP accounts can still receive rewards for referring others.
Other promotions, including external referral programs, can modify referral behavior.
FTX reserves the right to modify the rules around staked FTT.
For more information about FTT see here.
Locked FTT is not eligible for staking.
What Are the Benefits of Staking on FTX Exchange?
By staking on FTX, a user is eligible for the following benefits:
Increased referral rebate rates: The exchange increases the rewards for the users who stake and continue to refer others.
Override of maker fees: Stakers get a new maker fee schedule that overrides the normal one. Therefore, they start enjoying discounted rates once they place maker orders on the exchange.
Bonus votes as rewards: Stakers are offered bonus votes for the exchange's pools according to the FTT they hold and their trading volume.
More airdrop rewards: Stakers enjoy increased SRM airdrops and possibly will receive other tokens and yields.
Waived transaction fees: All stakers can make a few ERC 20 and ETH withdrawals each day for free. (Without exchange fees, although network gas fees stay the same)
IEO tickets: Stakers are issued with tickets for the IEOs that the exchange hosts.
How FTX Crypto Exchange Compares to Its Competitors
FTX is very similar to most exchanges, but it stands out due to its relatively low exchange fees. Its good services can be comparable to the world's largest crypto exchange, Binance. But how does it compare to Binance?
FTX vs. Binance
Binance and FTX are common in that they offer high-quality services to their users at low fees. They also have partner exchange platforms for the US since their main platforms cannot operate there due to risky trading practices like futures and market trading.
Notable, the two exchanges have key differences:
In 2021, Binance added a live chat option to their customer care service system, a feature that is missing in FTX exchange.
FTX also has the upper hand in offering low fees to its users compared to Binance. It has Maker/taker fees that range between 0.00% to 0.07%, while binance has maker/ taker fees ranging from 0.02% to 0.10%.
Is It Safe to Use the FTX Crypto Exchange?
It is safe to use FTX exchange for crypto trading and staking options as it has several next-generation security features. Such features include:
2FA authentication.
External backing of its hot wallet funds.
Custom-built hot and cold wallet solutions
Third-party surveillance from blockchain security solutions companies like Chainalysis.
However, it's best to follow their instructions to enhance security during transactions.
Final Word
Due to a sound mechanism of putting customers' interests first, FTX has grown to be one of the best exchanges in the world within a few years of its existence. It allows users to interact with the market differently, including spot trading and advanced trading options like margin, derivatives, and futures markets.
These options are beloved by both new and experienced traders as they offer them a chance to make more profits. Also, it has lower fees than most exchanges, including Binance.
The exchange also taps into one of the most enticing methods of growing wealth in the crypto space, passive earning. Its users can explore staking through its platform and native token FTT. The exchange offers different rates for its staking according to the FTT pair selected.
Every crypto enthusiast should endeavor to learn about passive earning in the crypto space. Earning passively mitigates the sharp variations of the crypto market. It also helps to control emotional trading among crypto enthusiasts.
Also, they should explore more exchanges, mostly in the DeFi sector, like PancakeSwap, SushiSwap, UniSwap, 1inch, Curve, Bancor, Balancer, and others. These exchanges offer some of the best opportunities to multiply crypto holdings safely in the crypto space.
Therefore, it is advisable to keep researching them to get the best platforms to use in the crypto space. Always DYOR before investing or using any crypto project as they may be subject to big risks.