FTX – Crypto Exchange for Advanced Trading Options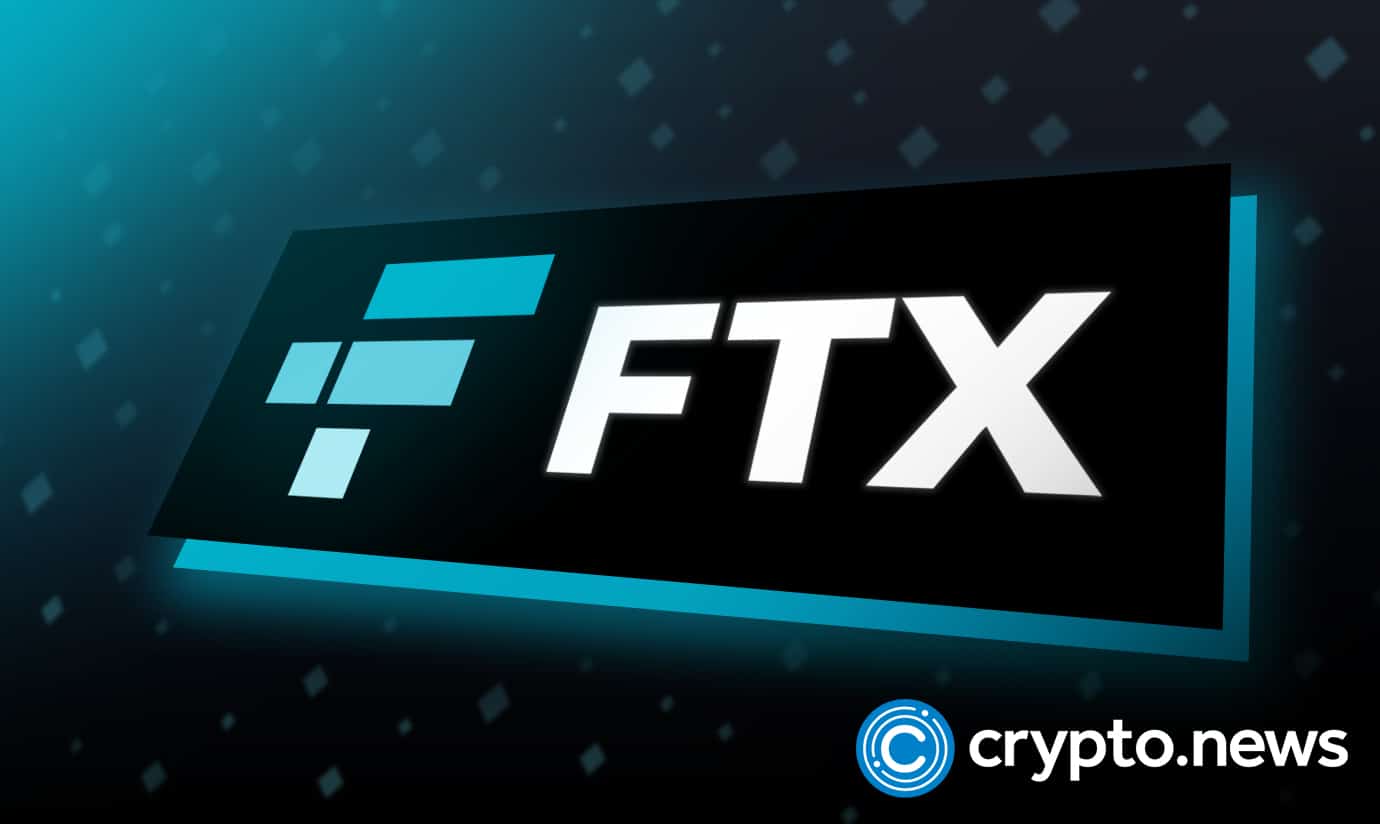 FTX is an example of a centralized crypto exchange that moves to provide advanced crypto trade types that most DEXs do not offer. It has innovative products like leveraged tokens, derivatives, and other options. The exchange also supports a notable 300 cryptocurrencies, more prominent than most of its competitors' offers.
Even though it has good trading services, FTX is accompanied by many risks, including token volatility of the offered assets and cyber attacks. As a result, it is not licensed to trade in the US, but there is a separate FTX platform for the US called FTX.US. FTX.US operates similarly to FTX but has fewer trading options and available cryptocurrencies.
Company Overview
FTX is a CEX headquartered in the Bahamas. It was launched in 2019 by crypto trader Sam Bankman-Fried to become the world's best platform for offering crypto trading services. A few years later, the exchange is valued at over $18B.
The exchange has gained traders' attention and is now one of the largest in terms of daily transaction volumes. It boasts a daily transaction volume of over $2B and partnerships with famous individuals. Additionally, it acquired the naming rights for Miami Heat's home stadium, dubbing it 'FTX Arena,' making it more widespread.
It offers different crypto services and products that are appealing and fit both new and experienced traders. New traders can work with spot trading services on the platform, while experienced ones can have a trading view of the live market charts. These charts help experienced traders to enter the market by trading futures and related options.
Unfortunately, the US, Japan, and a few other major economies cannot access the platform.
What Cryptocurrencies Can I Trade On FTX?
Being a Centralized crypto exchange, the board of its parent company has decided to leave out some significant cryptos like Cardano's ADA from their listings. However, it boasts a large selection of over 300 cryptocurrencies and tokens. Some of the supported coins include:
Avalanche
Chainlink
XRP
Solana
Bitcoin
Ethereum
Dogecoin
Litecoin
Can I Stake on FTX?
Staking is one of the latest trends in the crypto space as investors look for ways to supplement their profits from holding crypto assets. Recently, a few exchanges have been incorporating staking systems as several 'independent' staking pools may end up as scam plots for unsuspecting investors. FTX is one of the exchanges that are offering crypto staking services.
FTX offers staking options for coins like RAY, SRM, and SOL. Staked cryptos cannot be traded but will earn a fixed and assured interest. The accrued interest comes as an additional percentage of coins.
FTX also has a native coin called FTT. They allow their users to hold this coin and trade it in any other supported exchange. FTX offers several advantages for staking FTT like trading discounts, waived transaction fees, and airdrop rewards. It also allows those users holding over $100 worth of FTT to receive discounts on their trading fees.
How Does the FTX NFT Marketplace Work?
FTX allows its users to tap into the latest innovations, including NFTs. It has an NFT marketplace. That innovation allows for the minting and sale of NFTs. It also offers custody for the minted NFTs.
What Is the Fee Structure of FTX?
FTX has a tiered maker/taker fee structure and transaction fee based on the 30-day trading volume of each trader. FTT holders are also given discounts on the trades made in the exchange. The exchange users can also be subject to withdrawal fees, trading fees, and the creation of leveraged tokens.
What Security Features Does FTX Have?
FTX capitalizes on providing the most secure crypto trading services to its users. It has incorporated some of the latest security protocols like:
2FA protocol: FTX has a two-factor authentication protocol that relies on external applications like Google Authenticator and hardware devices that support 2FA.
Third-party monitoring: FTX has partnered with Chainalysis to monitor any suspicious trading activities among traders and in the exchange. Chainalysis alerts the crypto space about any suspicious activity, including significant hacks.
Account lock upon changing of login credentials: After changing the login credentials of an FTX account, it locks it for about 24 hours such that no form of withdrawal can occur.
Supporting Subaccounts: FTX users can create subaccounts that have limited permissions. Such mini-accounts work a treat for investors who have multiple people accessing their accounts and want to restrict access to some assets or services.
What Is the Trading Experience of Using FTX?
Although FTX has a wide variety of features, it is easy to use. The team behind it acknowledges that it is hard for new users to trace everything. Therefore it offers an overview guide to take them through the platform's features. It also states crucial information on the main website, like the process of staking FTT.
The exchange also provides a blog page with a bounty of articles on the process of using it. As the FTX exchange focuses on different order types, it has provided in-depth guide articles on using those trades.
What Is the Customer Support Service at FTX Like?
FTX offers its customer support services through tickets generated through its platform. It doesn't offer full-time phone support or a live chat option. It also does not specify the total time expected to deliver customer care services.
The team also allows a user to reach out through Telegram. However, the telegram customer care service also depends on support tickets. It also has a bounty of articles that explains the most frequently asked questions to solve most of the issues to save time for users that could have been taken to reach out to the customer desk.
Pros and Cons
Pros
It has a wide range of crypto assets: It offers over 300 cryptocurrencies to its users. That is a large selection of cryptos as compared to its competitors.
It has relatively low trading fees: It offers moderately low trading fees compared to most of its competitors.
It allows for staking of FTT: FTX is among the few exchanges that offer to stake to earn passive income for its users. A user can either choose to stake FTT or other trading pairs supported by the site.
It has an NFT marketplace: FTX is based on providing innovative trading options to its users. It has joined the few crypto exchanges like Binance in offering an NFT marketplace where users can mint, buy and sell their NFTs.
It allows its users to access advanced trading markets: FTX offers exposure to the market through advanced trading options like Margin trading, futures markets, etc.
Cons
Limited customer support services: The exchange mainly relies on tickets to attend to their customers' inquiries. It also lacks more options like live chat and 24/7 phone support.
Expensive fiat withdrawal fees: FTX charges $75 for every USD withdrawal of up to $10K, which is high compared to other exchanges.
Final Thoughts
FTX is a good exchange for both new and experienced traders. While it offers exposure to the market in different ways and offers a wide range of tradable assets, it still requires to improve on a few things. The main FTX platform is unavailable in the US and charges very high USD withdrawal rates. It also needs to improve its customer support services since users wait too long for the team's response.