Crypto.com and the CRO Coin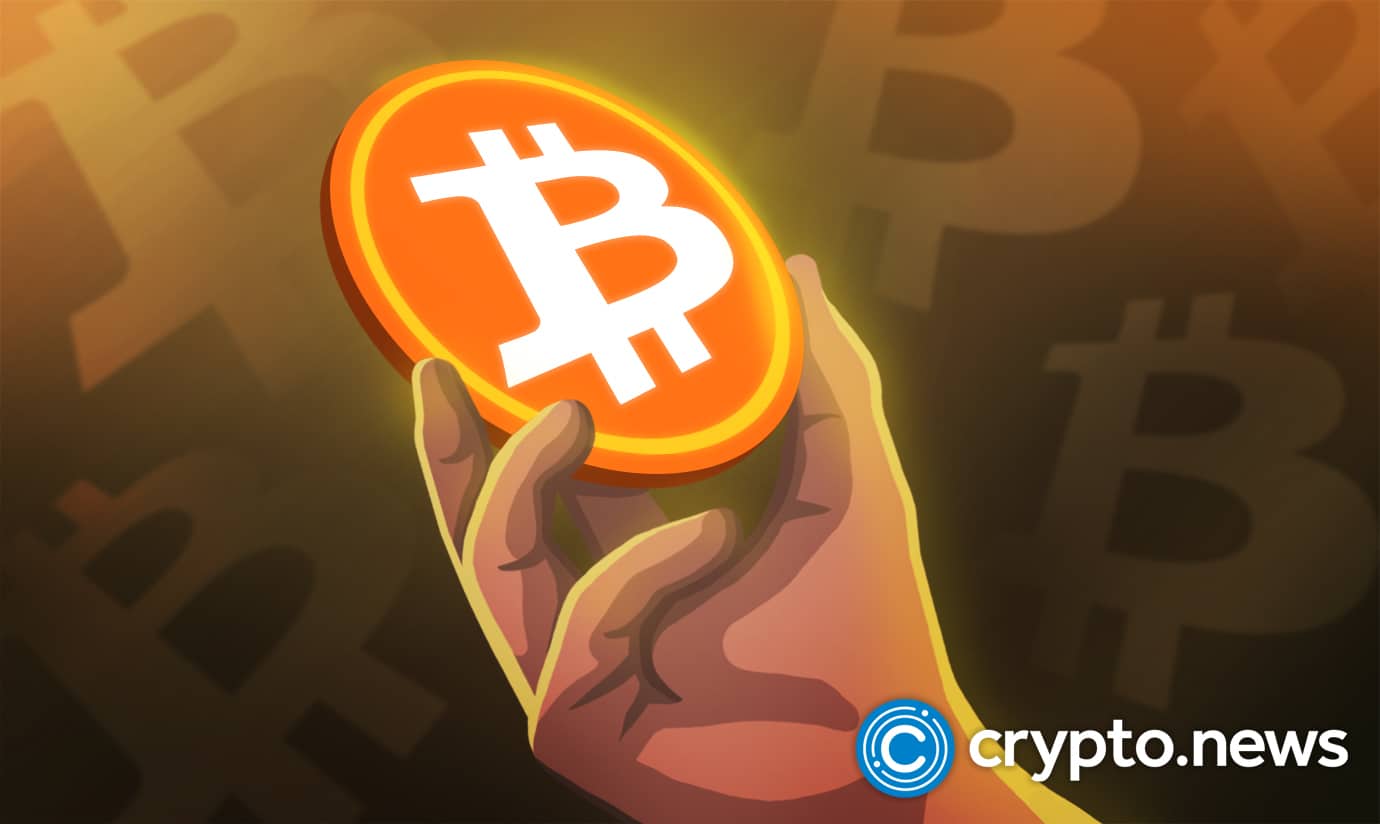 Crypto.com is a Singapore-based cryptocurrency exchange platform founded in 2016. As of 2022, the platform has over 10 million users in over 90 different countries. The exchange supports more than 250 cryptocurrencies and is well known for offering digital assets at low fees and other additional features that make it more beginner-friendly.
Due to its keen selection of listing assets and good services, the exchange has made a name in the crypto space. Additionally, it also supports other blockchain products like NFTs. It also has a native token, is decentralized, has a standalone crypto wallet, and an NFT marketplace, giving it an edge over most of its competitors.
It also allows users to stake their crypto holdings over a set period to earn up to 14.5% interest. It can be a good choice for users who seek to trade significant cryptos like Bitcoin (BTC) and Ethereum (ETH) due to favorable fees. It charges upto 0.40% fees which decrease according to users' trading volume or significant holding of its native Cronos (CRO ) token.
Additionally, it allows its users to access advanced order types like futures, margin trading, and other derivatives. The platform is also continuously working on improving its security systems and the comfort of its users. Therefore, it might continue attracting more users in the coming future. Below is more information on it and its newly renamed Cronos token (Previously Crypto.org token).
Company Overview
Crypto.com is one of the best-decentralized exchanges (DEXs) in the crypto space. It was launched by Boby Bao, Rafael Melo, Kris Marszalek and Gary Or in 2016 in HongKong as 'Monaco'. It was later renamed Crypto.com in 2018 following a domain purchase from cryptographer Matt Blaze.
The exchange was later relocated to Singapore following China's harsh crackdown on cryptocurrencies. Now, it is operated by Foris DAX Asia, a Singapore-based subsidiary of Foris DAX MT (Malta) Ltd.
The exchange has been surrounding itself with partners from different sectors of the world economy to take advantage of cryptocurrency going mainstream. It has sponsorship deals with Formula One (Car racing championship organization), Paris Saint Germain Football Club, Los Angeles Staples Center (renamed Crypto.com Arena in a $700M deal), Italian football league Serie A, UFC, water organization Water.org, FIFA (Its official sponsor of the world cup 2022) and many others.
While the exchange has been bagging continuous wins in the crypto space, it has a history of cyberattacks. It suffered a hack that cost about $15M in January 2022. Although it did not manage to get the hackers responsible for the attack, it released a statement that no user funds had been lost. Below is more information on how it works.
How Does CRO Coin Gain and Sustain Its Value?
Crypto.com is one of the largest crypto exchanges, with native taken trading below $1. It has the Cronos token(CRO) that trades at $0.4061. It rebranded the coin to Cronos from being previously known as the Crypto.org token.
The coin runs on the Cronos Chain, a blockchain network that Crypto.com built to facilitate payment, trading, and other transactions in the company's ecosystem. The coin was launched in 2018 to serve as one of the vehicles for promoting crypto adoption globally.
Cronos gains its value by being a utility token within the Crypto.com ecosystem by allowing users to transact and stake in the Crypto.com chain. Also, stakers of CRO can be validators on the blockchain and earn fees for processing the transactions. The platform also offers a cashback of 20% to users who pay merchants in CRO and upto 10% for purchasing gift cards and Peer-to-Peer transactions (P2P).
The coin also has other use cases in the Crypto.com ecosystem, like allowing users to earn token rewards for staking CRO on select programs. Users can also earn 10-12% annual interest on their CRO by staking them either on the exchange platform or its metal Visa Card.
The coin is limited to a total supply of 30B after 70B coins were burnt in 2021. The tokenomics of the CRO token are as follows:
30% — Secondary distribution and launch incentives – released in batches daily over five years from Nov. 14, 2018;
20% — Capital reserve – frozen until Nov, 7, 2022;
20% — Network Long-Term Incentives – frozen until Nov. 7, 2022;
20% — Ecosystem grants – frozen until the launch of Crypto.com Chain Mainnet;
10% — Community development
CRO Coin Price Prediction
The CRO coin maintains its value by being a utility token within the Crypto.com ecosystem. Its use cases within the ecosystem and an active burning mechanism create a real supply and demand dynamic that ensures that its supply remains limited. Therefore, if the team behind Crypto.com continues working on further developments on the exchange, we might see some significant uptrend of the coin in the long term.
Currently, the coin trades at around $0.40, an easily affordable price for people from different financial classes. It also has a 24-hour trading volume of around $37M and a market capitalization of about $10B. The coin lists as number 19 on CoinMarketCap according to market capitalization. Those statistics show that the coin stands as one of the best in the crypto space, and if its supply becomes more manageable akin to its crypto exchange coin competitors like Binance coin (BNB), it may register a shocking rise in value.
However, it is best to DYOR before investing in any cryptocurrency or related projects as the market is still unregulated and may result in huge losses.
Key features of Crypto.com
Competitive Fees with Discounts
Although Crypto.com does not offer the lowest fees available in the crypto market, it offers its services at a friendly fee. It charges upto 0.4% per transaction, which is lower than some exchanges. Additionally, it discounts its users based on users' trading volumes and the amount of CRO held( only significant CRO holders can have fees discounts).
Wide Crypto Selection
Crypto.com offers more cryptocurrencies as compared to its competitors. Its rich selection of over 250 cryptos is more extensive than some of the largest crypto exchanges offer. As a result, its userbase can interact with the crypto space much more flexibly.
Cashback Rewards
The platform gives a 20% cashback to users who pay merchants using their native CRO token. This cashback reward is probably one of the best ones in the crypto space. Additionally, users can enjoy upto 10% cashback on other activities like purchasing gift cards on the exchange and trading in the P2P section.
Passive Earning Feature
In 2022, the crypto markets are exhibiting a trend akin to a sideways market. No one expects a sharp variation in price, whether up or down, as the bulls and the bears almost have equal influence on the market. Therefore, it is not realistic to dream about making thousands of percentages in profits just yet.
However, crypto enthusiasts can still make a decent increase in the value of their crypto holdings even in the current market. One of the best solutions is using passive earning offered by several crypto platforms like Crypto.com. It allows users to gain about 10% annual interest for holding CRO on its Crypto.com metal Visa card. It also offers staking options for CRO and other cryptos.
Crypto Credit
The exchange allows users to enjoy crypto loans of upto 50% LTV.
Crypto.com NFT Marketplace
The exchange allows users to mint, showcase and trade their NFT through an NFT Marketplace portal. It also features some of the most popular pieces from greats like popular artists and athletes. It also features NFTs from brands making its collection worthwhile. This NFT marketplace also allows users to bid from as low as 0$ for the listed assets.
The Crypto.com Syndicate
The platform allows its users to purchase large cryptocurrencies like BTC, DOT, and ZIL at a discount of up to 50%. This feature is one of a kind in the crypto space and thus encourages most crypto enthusiasts to use it since coins bought at such a subsidized price are almost sure to make big profits.
Crypto.com Supercharger
This feature allows users to deposit their CRO tokens in the Supercharger pool and earn popular DeFi tokens as rewards. The reward rates are calculated depending on the Charging period and the liquidity provided by the user.
DeFi Earn
Users can receive returns by depositing their tokens in the pools with the highest APYs. The DeFi earn protocol maintains the return rates offered at the start of a locking cycle. The protocol is integrated into projects like Yearn Earn V2, CRO staking, Compound, Aave Lending V2, and Cosmos Staking.
How Does Staking Work on Crypto.com?
Crypto.com is more than just a trading place for cryptocurrencies. It is a crypto platform where users can grow their wealth as well. Its lowest interest rates are higher than the traditional finance sector's best high yield savings accounts. The exchange offers a maximum interest of 14%, but it requires a user to hold many CRO tokens to qualify.
The interest rates that a user can earn from Crypto.com depend on how long they are willing to lock their funds, the selected currency, and the amount of CRO to be staked. The requirements for the interest rate to increase are as follows:
Stake over 4,000 CRO to qualify and surpass the limit of 40K CRO tokens to enjoy a higher interest.
Use a three-month minimum investment term. Although the exchange offers other investment terms like one month, it requires its users to opt for a minimum term of three months to earn more interest.
Invest using stablecoins. The exchange offers higher interest for users who stake their funds in stablecoins. However, the users may be disadvantaged as stablecoins usually maintain their prices and cannot be expected to yield an increase in value in similar behavior to other cryptos.
Is It Safe to Trade With Crypto.com?
The platform has improved its security features to include protocols like multifactor authentication and anti-phishing solutions. It also uses bug bounty programs to ensure that its code stays clean and free from possible manipulation. Additionally, it has a reserve worth $360M to insure on-chain-stored funds from theft and such damage and has partnered with cold wallet manufacturer Ledger for offline storage of assets.
How Crypto.com Compares to Its Competitors
Being one of the largest and best cryptocurrency exchanges, users mostly wonder how it compares to other exchanges. This is how Crypto.com compares to Coinbase.
Crypto.com vs. Coinbase
Crypto.com charges lower fees of up to 0.40% for trades, while Coinbase Pro charges upto 0.50%.
Crypto.com offers a much larger range of crypto assets with over 250 listed assets which is much higher than the 158 cryptos that Coinbase offers.
Both platforms have specialized protocols for different investing goals that fit users' needs.
Final Word
Crypto.com is one of the best crypto exchanges in the world. It offers several key services that most exchanges don't. Most of its trading and investment options are perfect tools for maintaining balanced portfolios. However, it still has to focus on some aspects like high fiat transaction fees and security.
Although it is good to diversify your investment portfolio, it is best to do it with caution. The crypto space and its related assets are highly speculative and risky. Therefore, it is advisable to invest extra money only and research the best platforms and projects available in the market.
If one decides to invest in the crypto space, they should be prepared to keep learning since it is the best way to survive. The reason is that the crypto space is young and is growing at a high rate which necessitates continuous research to understand. New classes of assets are coming up alongside new protocols that help invest such assets.
Such assets include NFTs that are highly speculative even though they are progressively gaining real-life use cases. While gaining real-life use cases is a major score, it is still risky since some projects will be abandoned, which could cause total losses to investors. That risk is no longer a theory; in 2017, NFTs began through the crypto kitties project but were left behind as other types of NFTs came up.
Therefore, it is advisable to keep an eye on the market and the available investment platforms before committing funds to any of them.