Crypto exchange BIT launches TONcoin options trading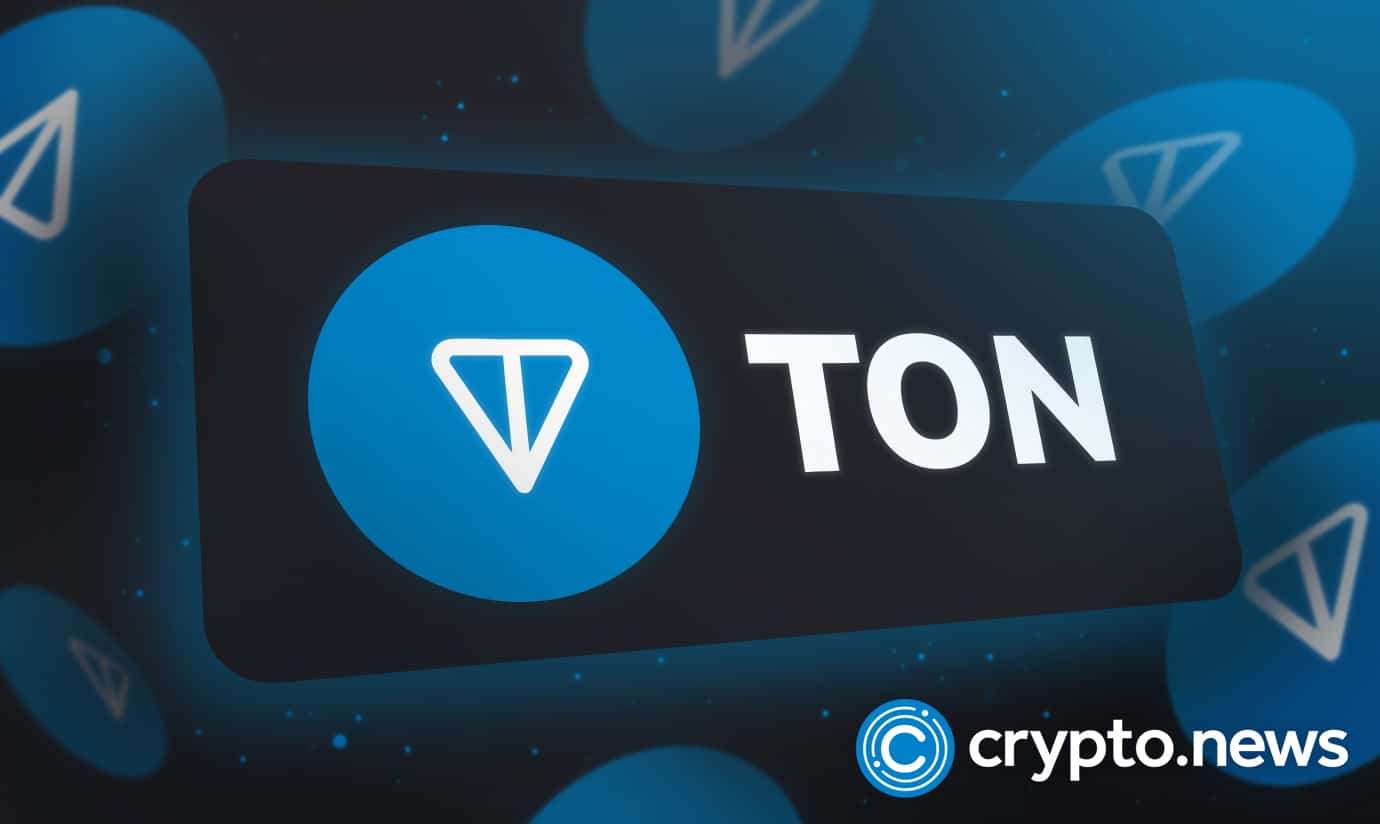 Cryptocurrency exchange BIT today made TONcoin options trading available to its users. Previously, crypto investors were limited to only bitcoin (BTC) and ethereum (ETH).
The Seychelles-based full-suite crypto exchange is the first to add TON options trading to its offerings. According to a Jan. 26 press statement, the new investment instrument will be available on the Paradigm network in early February.
The statement indicated that BIT and the TON Foundation had received support from Darley Technologies, a veteran in the liquidity provision space, and significant TON backer DWF Labs to make adding TON to crypto options trading possible.
DWF Labs previously committed $10 million to support the growth of the TON ecosystem and pledged to support up to 50 TON projects in 2023.
TONcoin is the native token of The Open Network, a protocol intended to connect all blockchains and the Web2 internet into a single, open network. The team behind Telegram's encrypted, cross-platform instant messaging service was responsible for initially developing The Open Network. However, since 2020, the TON Foundation has managed it as an open-source community project.
TON registered growth in 2022
In 2022, TONcoin managed to recover after a drop amid a relentless crypto winter. At press time, TON is the 26th largest coin by market cap, according to CoinMarketCap.
TONcoin's lowest market capitalization in the last 12 months was $1.01 billion, recorded on July 27, 2022. At that time, the token was selling for $0.8303, its lowest price that year.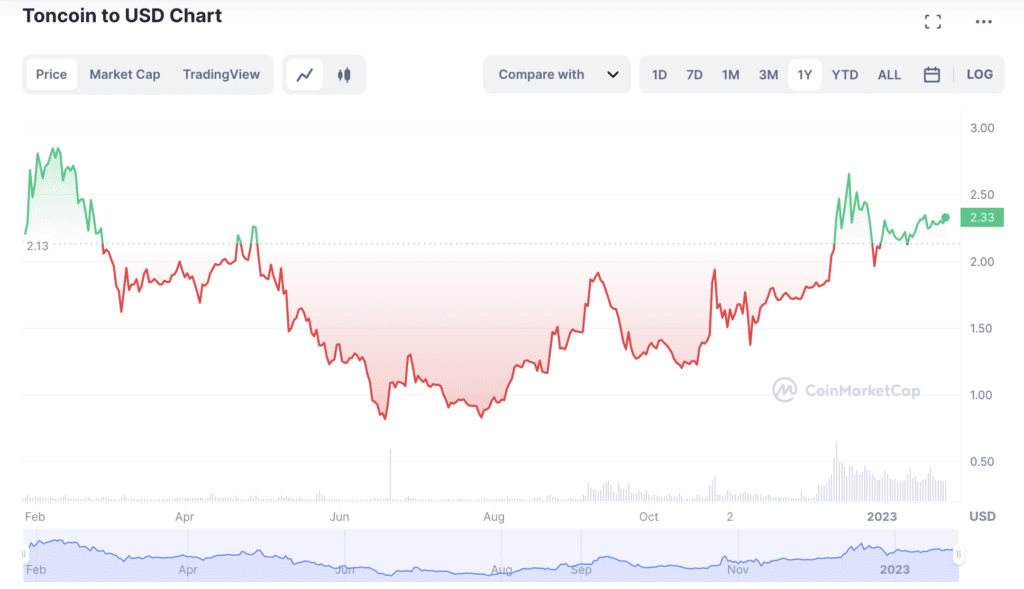 The token's market cap rose steadily to peak at $3.25 billion, at a price of $2.6578, on Dec. 19. At the time of writing, TON was trading at $2.33, with a 24-hour trading volume of $33.6 million. TON's current market cap is $2.77 billion.
BIT's introduction of TON into the niche options trading market could make the coin more actively traded.
Network validators to suspend inactive TON wallets
The TONcoin options trading product comes only days after reports emerged that TON network validators had considered suspending 195 inactive wallets on the blockchain. The wallets contain more than one billion Toncoin with a value of more than $2.2 billion. A vote on their suspension is set to begin on February 21.
The vote will only pass if at least 75% of the validators agree to the decision, which will then see the wallets removed from the platform for four years. The TON foundation stated that suspending the inactive wallets will shed light on the actual volume of Toncoin in circulation and help active community members who rely on the network to grow and succeed.