Crypto Exchange Coinbase to Invest 10% of All Future Profits in Crypto Assets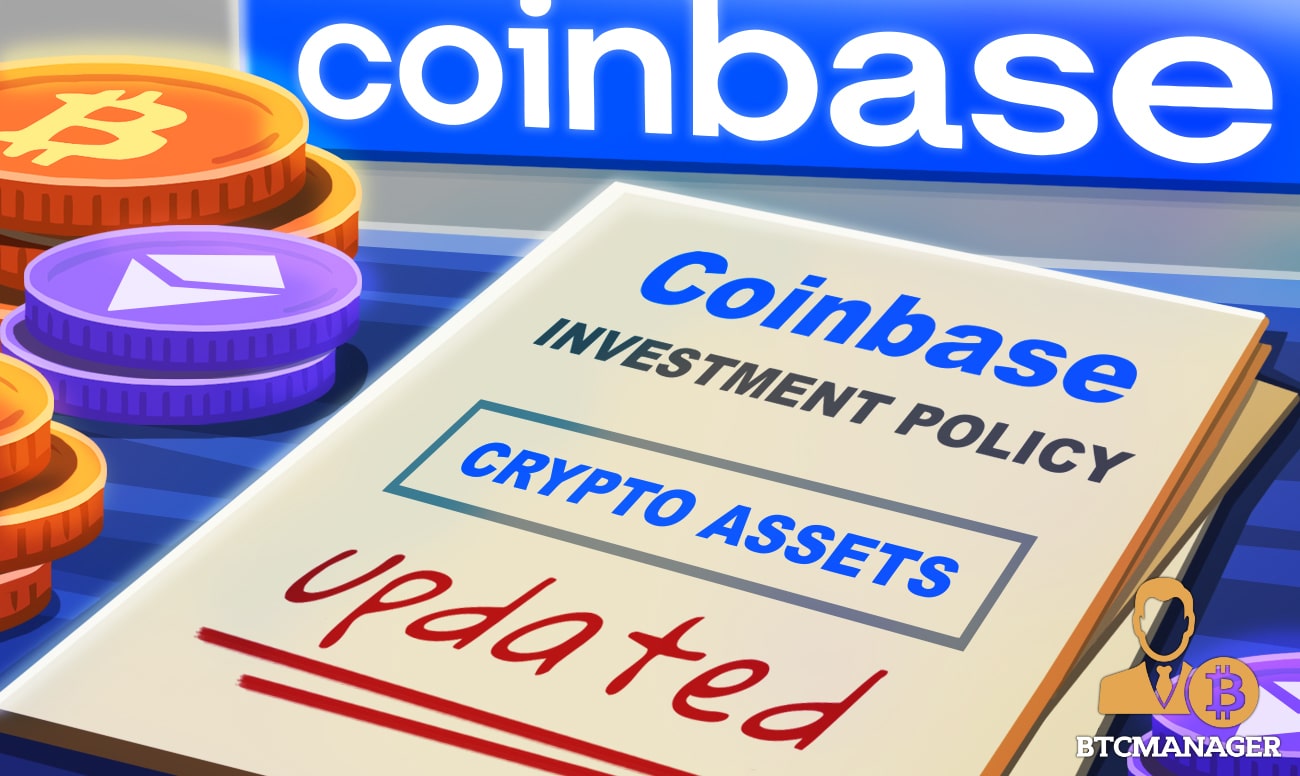 Coinbase today announced it would allocate 10% of its quarterly net income toward buying cryptocurrencies to create a diverse portfolio of crypto assets.
Coinbase Updates Investment Policy
US-based cryptocurrency trading platform Coinbase today announced a significant update to its investment policy.
According to the latest update, Coinbase has committed a mammoth $500 million of its cash and cash equivalents toward building a diversified crypto portfolio. In addition, the publicly-listed company will allocate 10% of its quarterly net income toward purchasing different crypto assets.
The announcement means that Coinbase is now the first publicly traded company in the world to hold Ethereum, Proof-of-Stake digital assets, decentralized finance (DeFi) tokens, and, of course, Bitcoin.
We recently received board approval to purchase over $500M of crypto on our balance sheet to add to our existing holdings. And we'll be investing 10% of all profit going forward in crypto. I expect this percentage to keep growing over time as the cryptoeconomy matures.

— Brian Armstrong – barmstrong.eth (@brian_armstrong) August 19, 2021
All the aforementioned crypto assets and additional cryptocurrencies traded on Coinbase's trading platform will be added to the firm's balance sheet, the announcement reads.
The announcement states:
"Our crypto asset investment allocation will be driven by our aggregate custodial crypto balances — meaning our customers will drive our investment strategy. Our investments will be continually deployed over a multi-year window using a dollar cost averaging strategy."
Adding:
"We are long term investors and will only divest under select circumstances, such as an asset delisting from our platform. All trades will be executed via our over the counter desk or away from our exchange to avoid any conflict of interest with our customers."
The exchange further stated it might increase its allocation over time as the digital currency economy shows signs of maturity. The decision to incorporate crypto assets into its balance sheet is a step toward creating a more open crypto-economy, the announcement concluded.
Not a First in the World
The popular trend of adding crypto assets to the company balance sheets is not particularly a novel practice. Close followers of the crypto industry would remember the company that kick-started this movement, MicroStrategy.
To date, the US-based business intelligence firm has repeatedly purchased and added BTC to its balance sheet as a hedge against inflation and diversifying treasury funds.
A similar move was replicated by Elon Musk's Tesla when the EV-making company announced it had purchased bitcoin worth more than $1.5 billion.