MicroStrategy Pledges to Keep Buying Bitcoin (BTC)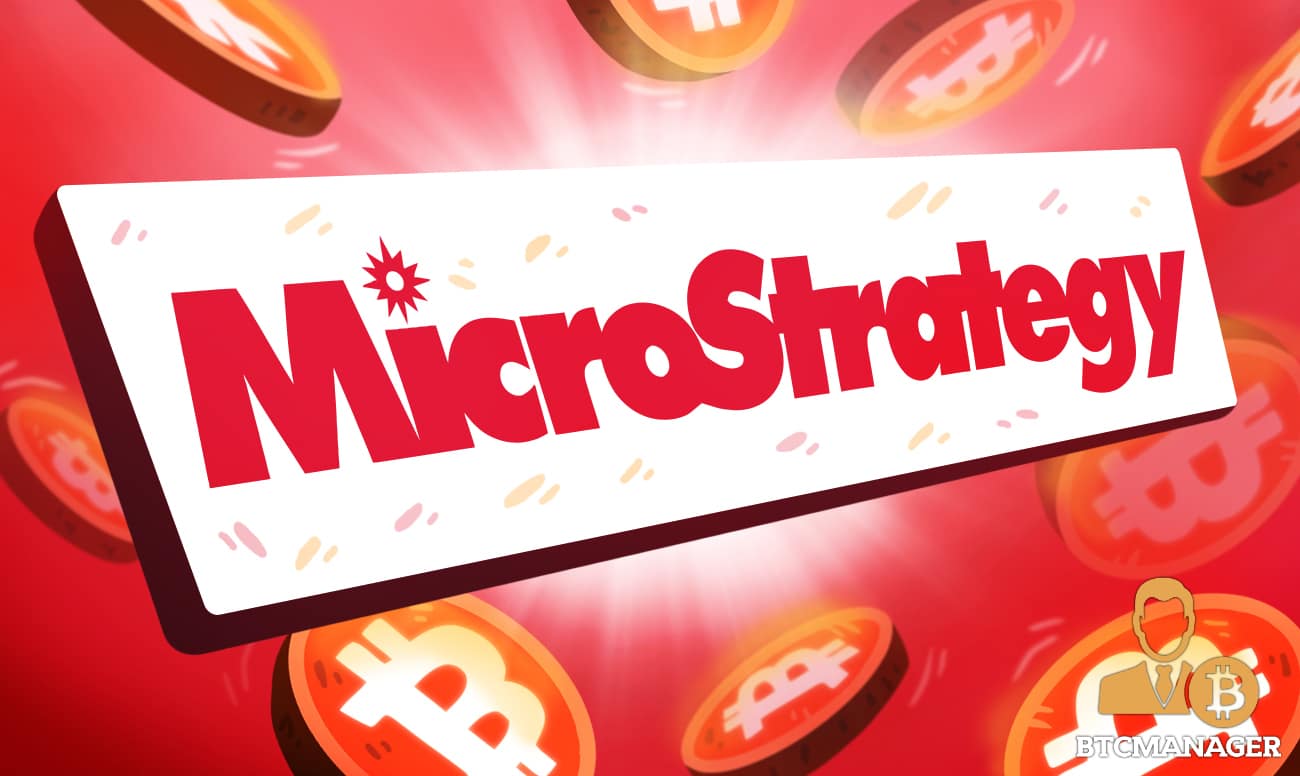 MicroStrategy has revealed via its Q2 2021 Financial Results report released on July 29, 2021, that it plans to keep investing in its digital asset strategy even as its bitcoin (BTC) holdings are now well above 105,000. BTC.
A Sterling Performance 
Even with the current uncertainties in the cryptocurrency markets, MicroStrategy, the world's largest independent, publicly-traded business intelligence company,  has made it clear that it plans to stick to its digital asset strategy.
As stated in its financial report for Q2 2021, MicroStrategy recorded a massive$125.4 million (13.4 percent) revenue growth in Q2, as compared to last year's performance, representing one of the best operational quarters for the firm in years.
In the same vein, the firm claims its gross profit for Q2 2021 stood at $102.3 million, representing an 81.6 percent gross margin, compared to a gross margin of 78.3 percent in the same period last year.
Commenting on the firm's Q2 performance, MicroStrategy CEO  Michael Saylor said:
"MicroStrategy continued its strong 2021 by delivering an outstanding operational performance across the board and completing another successful capital raise to expand our digital asset holdings. We had one of our best operational quarters in years, highlighted by a 13 percent revenue growth."
Bitcoin's Still MicroStrategy's Best Choice 
MicroStrategy's first-ever bitcoin purchase happened in August 2020, when the firm bought 21,454 BTC at an average price of $11,653 per bitcoin (BTC) and it has continued to reap massive returns on that forward-thinking move.
As of June 30, 2021, MicroStrategy's non-GAAP (generally accepted accounting principles) digital asset cost basis and non-GAAP market value of its bitcoin holdings stood at $2.741 billion and $3.653 billion respectively, representing an average cost of roughly $26,080 and a market price of $34,763.47 per bitcoin. 
"We continue to be pleased by the results of the implementation of our digital asset strategy. Our latest capital raise allowed us to expand our digital holdings, which now exceed 105,000 BTC. going forward, we intend to continue to deploy additional capital into our digital asset strategy," the firm added.
MicroStrategy's foray into bitcoin (BTC) has proven to be a smart move so far for the company and it has also spurred other large institutions, including Elon Musk's Tesla to join the bandwagon.
As reported by BTCManager last February, MicroStrategy joined forces with the Digital Currency Initiative (DCI) of the Massachusetts Institute of Technology and other big whales in the blockchain ecosystem, to roll out a multi-year initiative aimed at making the Bitcoin ecosystem stronger.
At press time, the bitcoin (BTC) price is hovering around $38,871, with a market cap of $729.67 billion, according to CoinMarketCap.