Crypto Exchange OKEx Launches USDK Stablecoin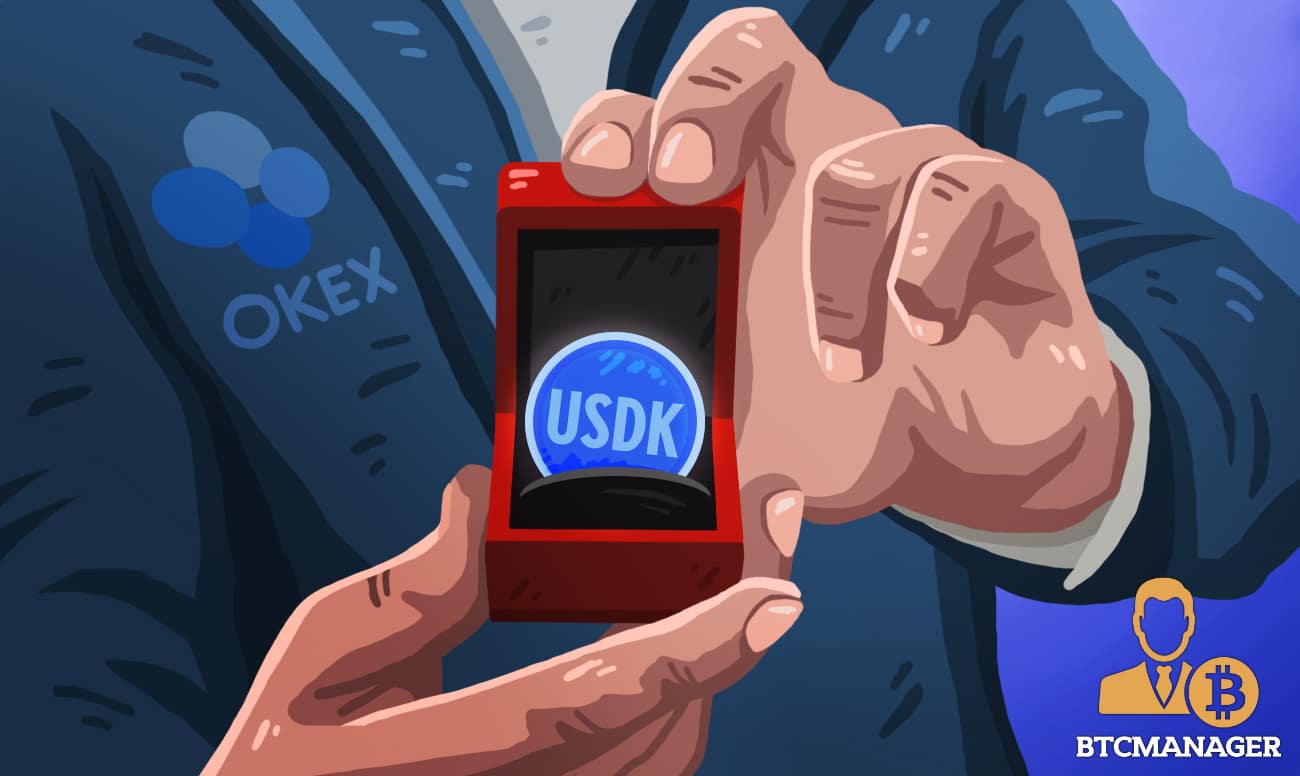 In a blog post published June 3, 2019, Malta-based cryptocurrency exchange OKEx announced that it's subsidiary firm OKLink will launch a U.S. dollar-pegged stablecoin called USDK.
Incoming: OKEx Stablecoin
The stablecoin fever seems to be catching up with cryptocurrency exchanges across the world. Following the footsteps of exchanges like Gemini and Circle, OKEx is set to introduce its stablecoin to the crytpoverse.
OKEx announced that it is set to launch its own USD-pegged stablecoin – dubbed USDK. The stablecoin is an ERC-20 digital token based on Ethereum technology, jointly developed by OKLink and Prime Trust.

For the uninitiated, OKLink is a sister concern of OKEx that provides blockchain information and data services, while Prime Trust is a U.S.-based trust company providing a wide array of blockchain and cryptocurrency services to customers including custody, escrow, funds processing, and Anti Money-Laundering (AML) compliance.
On June 2, 2019, OKLink tweeted scans of an agreement document with Prime Trust LLC to launch the USDK token.
Leap Holdings Group Limited (https://t.co/jHEQd9NuJL) officially announced today its subsidiary company OKLink Fintech Limited (OKLink) has signed an agreement with Prime Trust, LLC (Prime Trust) to launch the USDK business. pic.twitter.com/CZqjq8PDzA

— OKLink (@OKLink) June 2, 2019
It's worth highlighting that Prime Trust is also one of the trust companies that looks over the escrow accounts holding collateral assets for TrueUSD stablecoin.
OKEx stated that USDK would make its debut in the exchange's C2C market from 07:00, June 3, 2019 (CET, UTC+1) and that the fees for opening orders and transactions will be nil.
OKEx spot market will introduce eleven trading pairs for the newly unveiled stablecoin. These pairs will be BTC/USDK, LTC/USDK, ETH/USDK, OKB/USDK, ETC/USDK, BCH/USDK, EOS/USDK, XRP/USDK, TRX/USDK, BSV/USDK, and USDT/USDK.
Stablecoins to Dominate 2019?
Unsurprisingly, the affinity for stablecoins in the cryptocurrency industry has been on a steady rise.
In recent times, a number of cryptocurrency exchanges have launched their own stablecoins. Examples of these include Gemini exchange's GUSD and Circle's USD Coin (USDC).
That said, the stablecoin space is only expected to become more congested in the future as recent reports suggest that social media giant Facebook is looking to launch its own stablecoin called GlobalCoin in 2020.