Crypto Exchanges Facing Greater Compliance Costs as AMLD5 Comes into Effect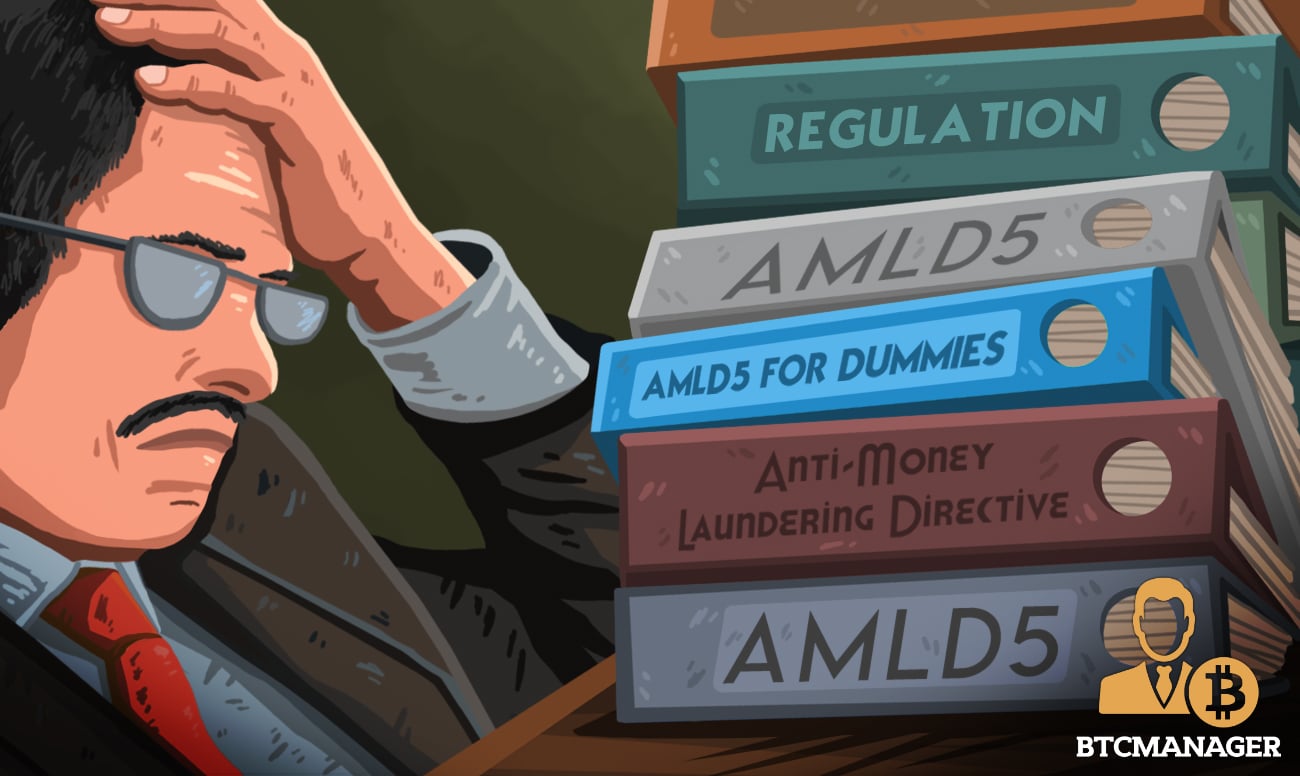 With the European Union (EU) member states adopting the Fifth Anti-Money Laundering Directive (AMLD5), crypto exchanges in the region could see their compliance costs rise significantly. Meanwhile, financial regulators in the U.K. have moved to directly oversee AML compliance for cryptocurrency exchange platforms.
More Compliance Costs Incoming for Crypto Exchanges in Europe
Crypto exchanges operating within the 28 member states of the EU may have to devote more resources in complying with AML laws. On Friday (January 10, 2019), the deadline for all EU nations to adopt the AMLD5 passed meaning the new policy is now in effect.
Despite the passing of the deadline, there isn't any consensus on how countries will apply the new AML paradigm. However, Dutch-based media outlet The Paypers argues that AMLD5 could mean a significant increase in compliance requirements for crypto exchanges.
Per the new AMLD5 guidelines, crypto exchanges in Europe must register with local financial regulators. These platforms must also comply with all know-your-customer (KYC) and AML directives.
Financial regulators now also have expanded powers under the AMLD5 paradigm to request data relevant to the compliance protocols in place at crypto exchanges and custodial platforms. Complying with these new protocols will involve a significant increase in cost for exchanges.
Already, platforms like Dutch-based Deribit are planning to move to Panama. As previously reported by BTCManager, U.S. crypto exchange giant Kraken says the cost of compliance for cryptocurrency trading services continues to increase. CryptoBridge shut down back in December 2019, citing tougher regulations only two months after moving to comply with AMLD5.
However, the new AML guidelines might also be positive for crypto exchanges especially in the area of trust. With virtual currency market places in Europe being made to comply with industry-standard regulations, banks and other mainstream financial institutions might be incentivized to get involved with the industry.
Regulators Keen on Robust AML Governance for Exchange Platforms
The AMLD5 is one of a raft of guidelines concerning money laundering in the global financial landscape. Unlike the FATF's directives, the AMLD5 only covers crypto to fiat transactions but both recommendations place AML as a major focus point.
In the U.K., the Financial Conduct Authority (FCA) has announced that it will assume all oversight monitoring responsibilities for AML and counter-terrorist financing (CFT) for crypto businesses in the U.K. The FCA has a history of strict regulations for the crypto sector, with the organization announcing that it was considering banning cryptocurrency derivatives back in 2019.