Crypto Fund Gives Ethereum Tokens Instead of Shares to Investors, And It's Approved by the U.S. SEC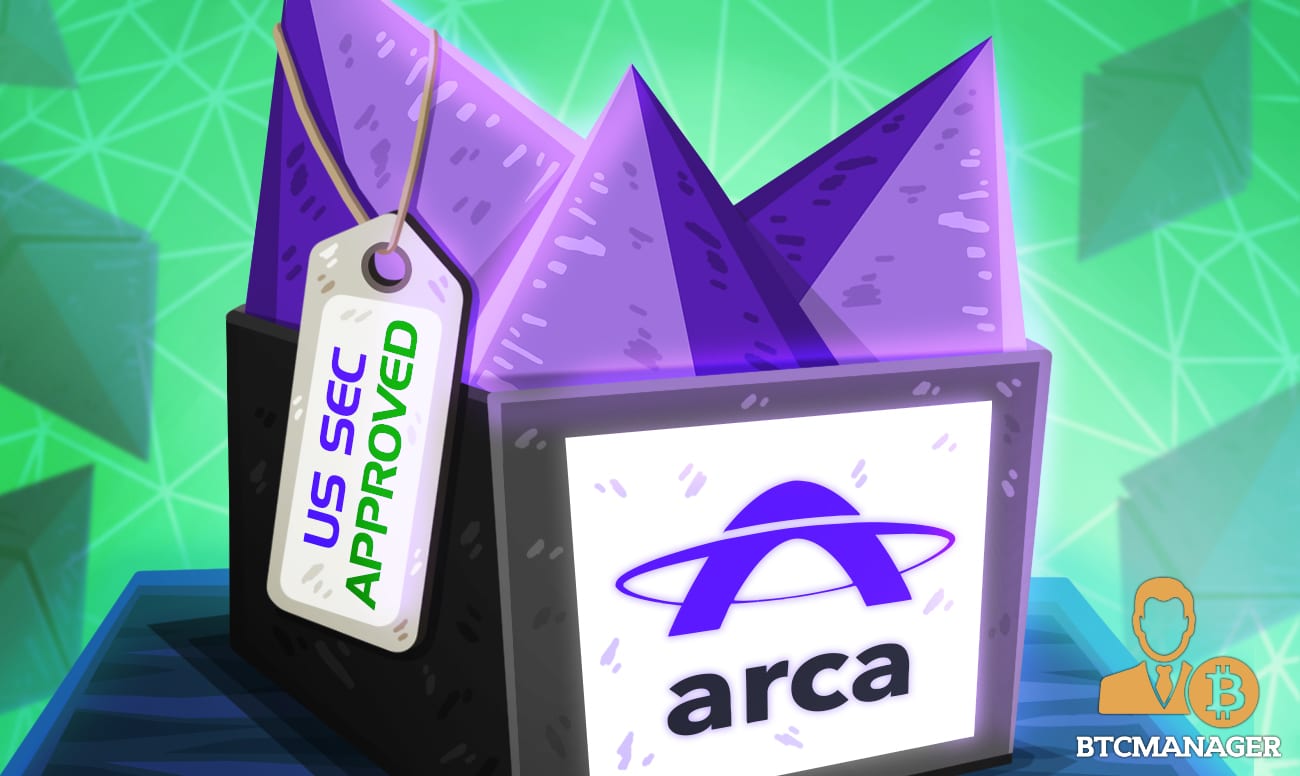 A 2018-founder crypto firm just got the green light from the U.S. SEC to function as an Ethereum-issuing investment fund on Monday, in a first such structure.
Own a Hedge Fund's Tokens
Based in Los Angeles, Arca is an asset management firm that creates and manages institutional-grade products using crypto and blockchain technology, as its LinkedIn page shows.
With the SEC ruling, Arca becomes the first SEC-registered investment product to offer digital tokens instead of traditional shares under the Investment Company Act of 1940. On offer for investors is the apt-titled ArCoin, an Ethereum token. 
On the development, Arca CEO Rayne Steinberg said it was "truly exciting to be pioneering new digital investment products."
ArCoins, which do not trade on any exchange (if you spot one, it's likely a scam), are an ERC-1404 token, an Ethereum standard designed to be compliant with regulators. This is unlike the usual ERC-20 standard; ERC-1404s can have their transactions rejected, accounts frozen, and approved to be transacted only with pre-determined addresses.
With the SEC approval, Arca investors can hold the fund's tokens equivalent to a share/paper contract. All other fund activities are similar to traditional counterparts, in terms of daily shareholder updates, protections against bankruptcy, and audited financial statements. 
Assets are held in a trust, guarded by an "independent board of trustees" and the minimum fund buy-in is $1,000, notes Decrypt.
Small Fees for Big Gains
Eighty percent of ArCoins will be invested into "interest-bearing, short-duration, U.S. Treasury securities." Investors will be paid out returns each quarter. 
For its services, Arca takes in 3.22 percent in fees; unlike the industry standard of 2 percent fees and 20 percent of profits. Each token represents one share in the business, the prospectus reveals.
Jerald David, the president of Arca Capital Management, revealed:
"Interest in crypto funds has peaked amid the coronavirus pandemic, a boost to the shift in our world from physical to digital during the last several years."
While Arca is the world's first SEC-registered digital token doling fund, it's not the first to be compliant.
Grayscale, which handles over $3 billion over Bitcoin, Ethereum, and XRP products, has been an SEC-registered entity since 2018. The firm's institutional buyers show a great affinity for cryptocurrencies, with analysts suggesting they paid up to a  750 percent premium for ETH exposure.
Arca's been contesting for a Bitcoin ETF since 2017, as BTCManager earlier reported. It's ETF efforts remain unfruitful.