Crypto Markets, Bitcoin (BTC) Kickoff 2022 on a Bear Note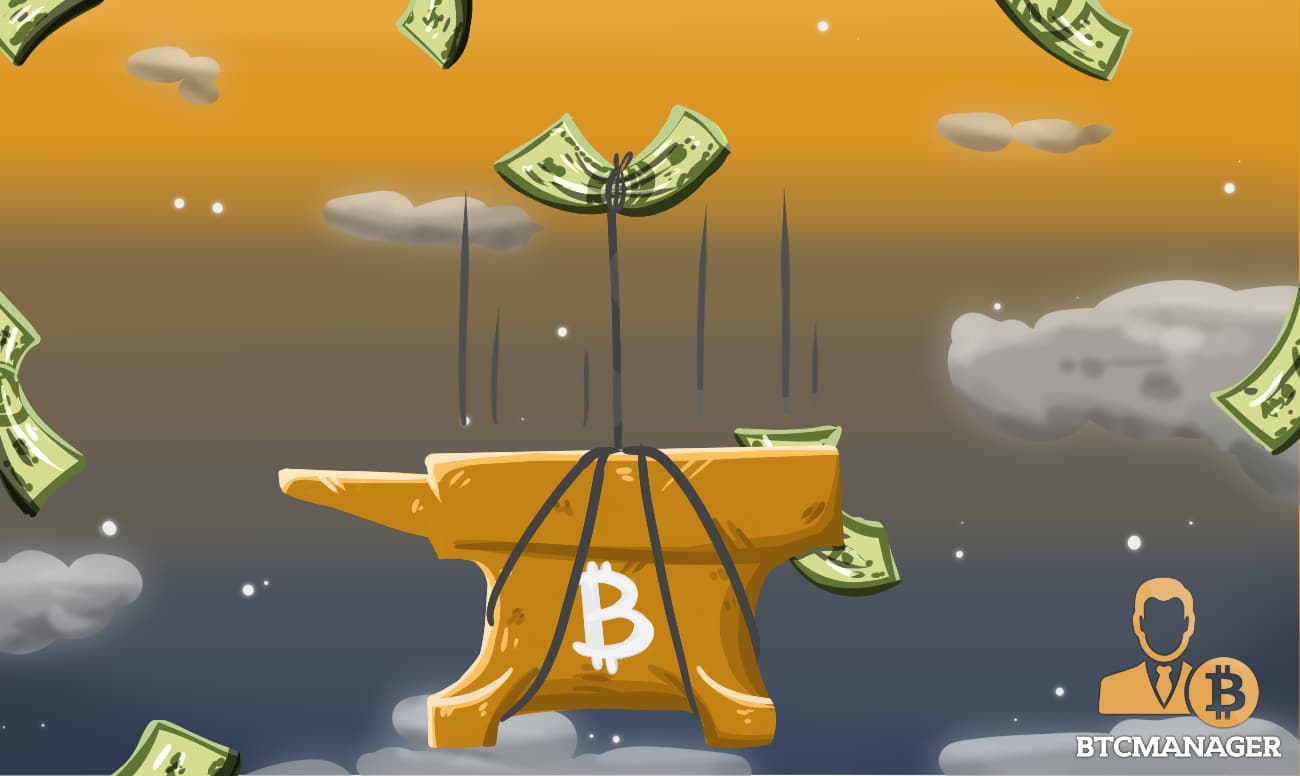 The start of 2022 has not been so kind to cryptocurrencies and Bitcoin. The flagship crypto's prices have plunged, and it could be attributed to social fears and a spike in traders' interest in other sectors. The drop in BTC's value has rippled to all cryptos alike, who have seen unpredictable price changes during the start of this year.
Why is the Market Down?
In regard to cryptocurrencies like Bitcoin, the last four weeks have showcased a weak display in price action. According to the recent price trend, the crypto market is down by -1.85% in the last 24 hours as of 10th January 2022.
The crypto market is potentially bearish due to investor interest in the diversification of their portfolios. The market plunged after the release of the Federal Reserve's December meeting minutes. In these minutes, the central bank said it would bring back its supportive monetary policy, including a reduction of the amount of bonds it holds. The US central bank also poised to lurch away from the Covid-19 pandemic monetary policies with possible interest rate hikes.
Simultaneously, the benchmark 10-year Treasury yield rose to more than 1.7% on Wednesday. Growth assets like technology stocks tend to be affected when yield rates rise because future earnings become less appealing to investors if yields are higher. This sentiment has affected cryptocurrencies which are considered riskier assets.
Interestingly, the coronavirus pandemic always seems to be brought up after a price dump. This could be reactionary as investors attempt to look for explanations for why prices are plummeting.
According to Yuya Hasegawa, the downward price action of cryptos is predicted to continue to tumble further if the December nonfarm payrolls data reveal a strong job growth.
What to Expect on Crypto Prices in 2022
Even with the shaky start this year, some crypto analysts are still optimistic that Bitcoin could still realize the $100,000 mark. This optimism is shown by various individuals like the former MTV VJ Adam Curry who believes and said his money is safer in Bitcoin. Bitcoin is a risky digital asset that's fast evolving into a digital-reserve asset. Our world is headed towards digital reserve assets hence Bitcoin could become a primary beneficiary in this scenario.
However, investors are re-assessing the chances or risks they want to take this year. The dollar has also strengthened which reminds crypto investors that it's "still the world's preferred currency" that remains strong and isn't going anywhere.
The crypto financial markets are volatile – no currency can stay on top of the other forever because dynamics keep on varying. It's no wonder professional and novice investors are advised to be very careful before committing their hard-earned money to any portfolio.